There are several reference books on Stevengraphs and other silk weaving companies. This list is in publishing date order:
The Silk Woven Pictures of Thomas Stevens (1957)
By Wilma Le Van Baker. Exposition Press. New York
(A biography of T.Stevens, information on weaving and a catalogue of know titles at that time. An interesting read.)
Stevengraphs (1968) by Austin Sprake & Michael Darby
A limited edition of 1000 copies, published in Guernsey.
(The first listing of the known Stevengraphs and Stevens bookmarks recorded at that time. Includes images, sizes and rarity).
Stevengraphs and other Victorian Silk Pictures (1971)
Bu Geoffrey A. Godden Pub: Barrie & Jenkins
(The most comprehensive book on the subject with detailed information – an essential reference for the silk collector.)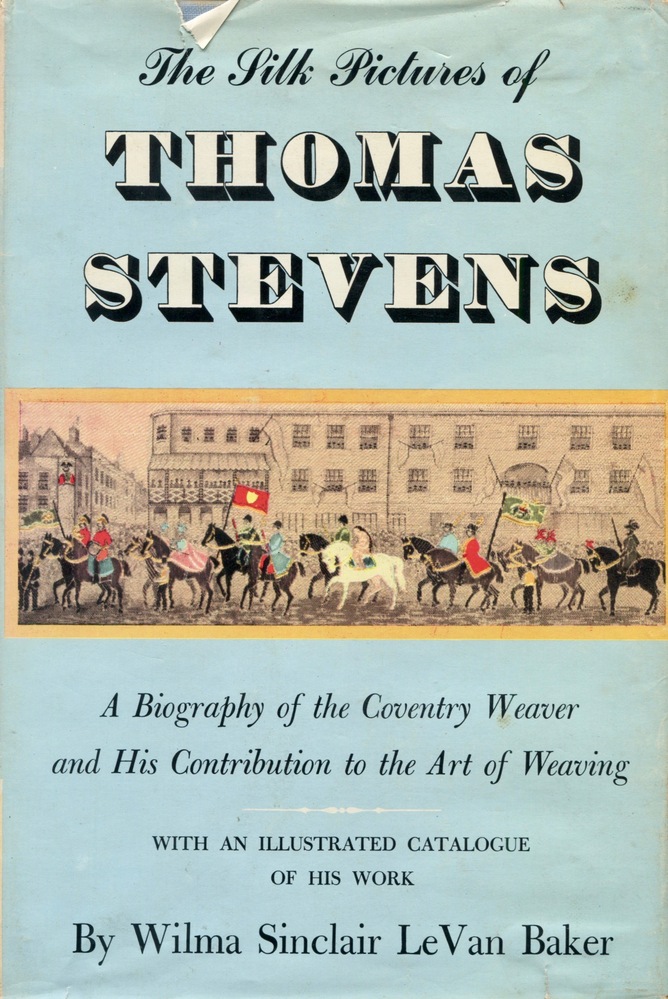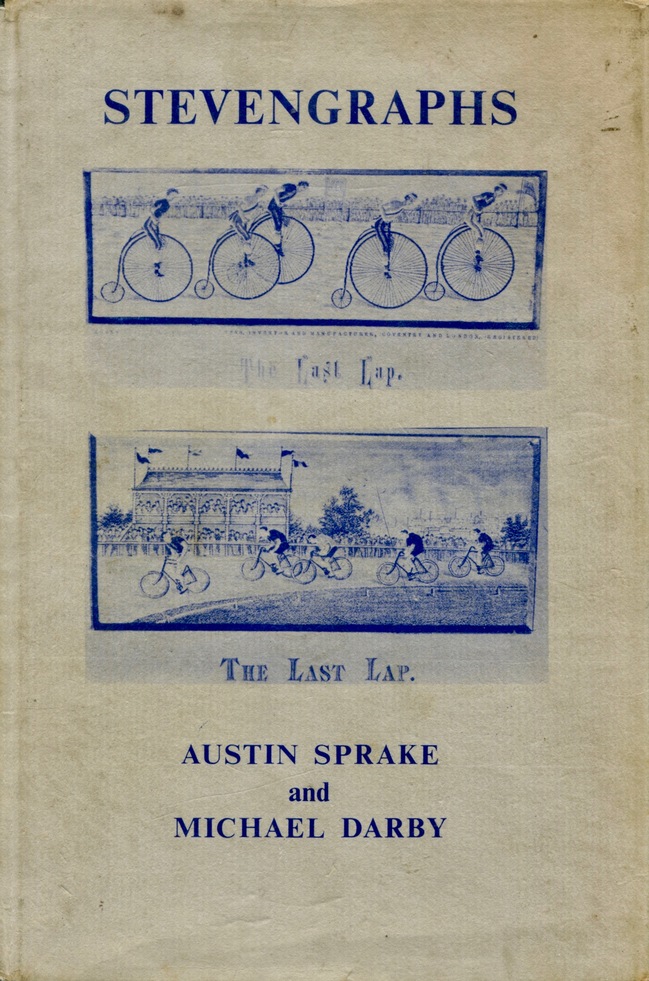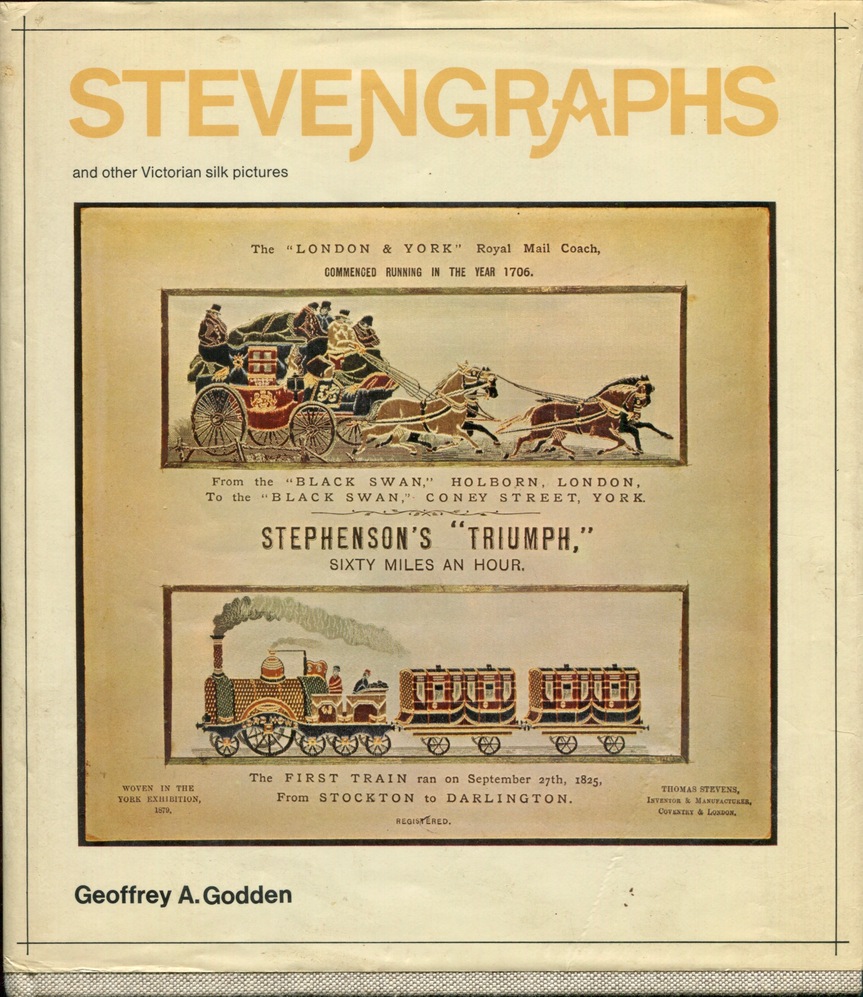 Stevengraph Price Guide by Austin Sprake (1971)
Published in Guernsey
(A pocket size book without illustrations but guides to prices, rarity etc, for Stevengraphs, postcards & a reference to bookmark prices).
The Price Guide to Stevengraphs (1972) by Austin Sprake
Published by The Antique Collectors Club, Suffolk.
(Similar content to the pocket guide but lavishly illustrated with black and white images).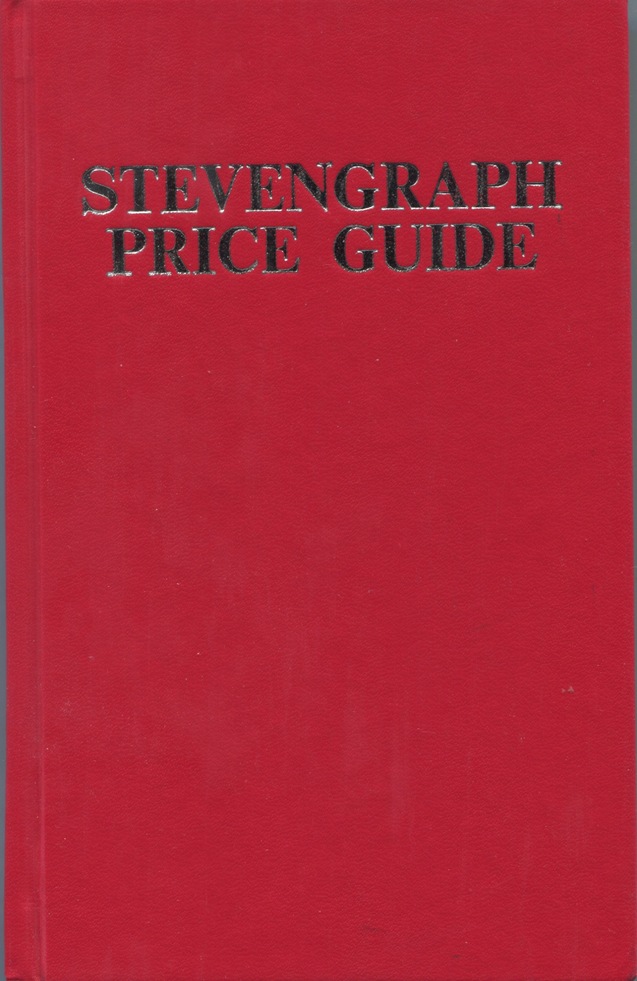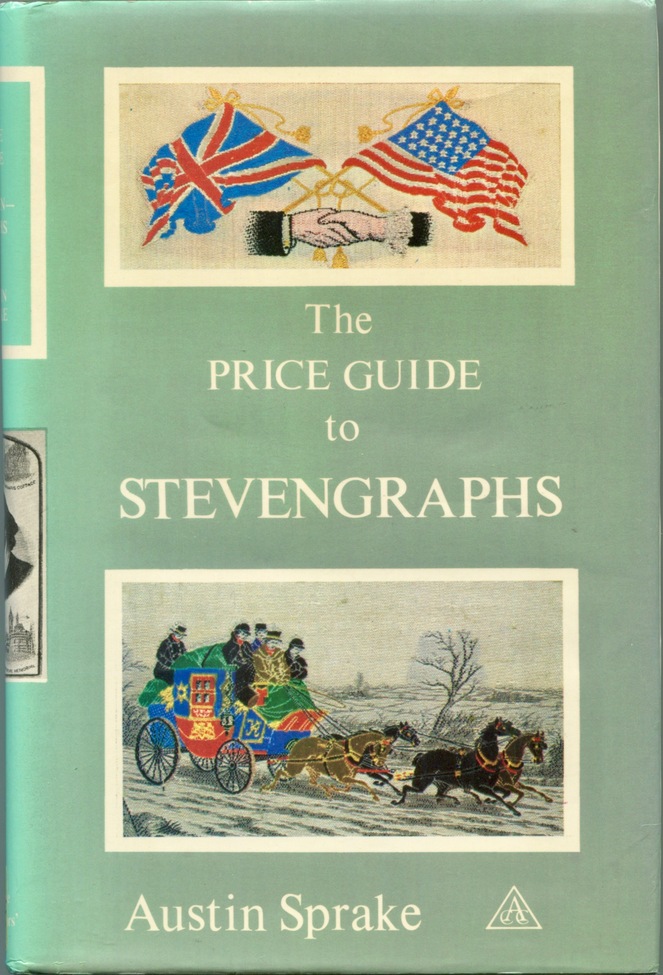 Postcard Soft cover books self published by Chris Radley:
History of Silk Postcards (1975)
Collecting Silk Postcards (1976)
The Embroidered Silk Postcard (1977)
The Woven Silk Postcard (1978)
(Contains listings of UK and continental silk postcards with additional information about the publishers and a guide to rarity. A few illustrations included. Now a little outdated since many more designs have been recorded in the last 45 years).
Macclesfield Woven Silk Pictures by Lewis Cowen (2001)
2nd edition in 2006. (A comprehensive listing of all the Brocklehurst Whiston Associates silk pictures with colour illustrations).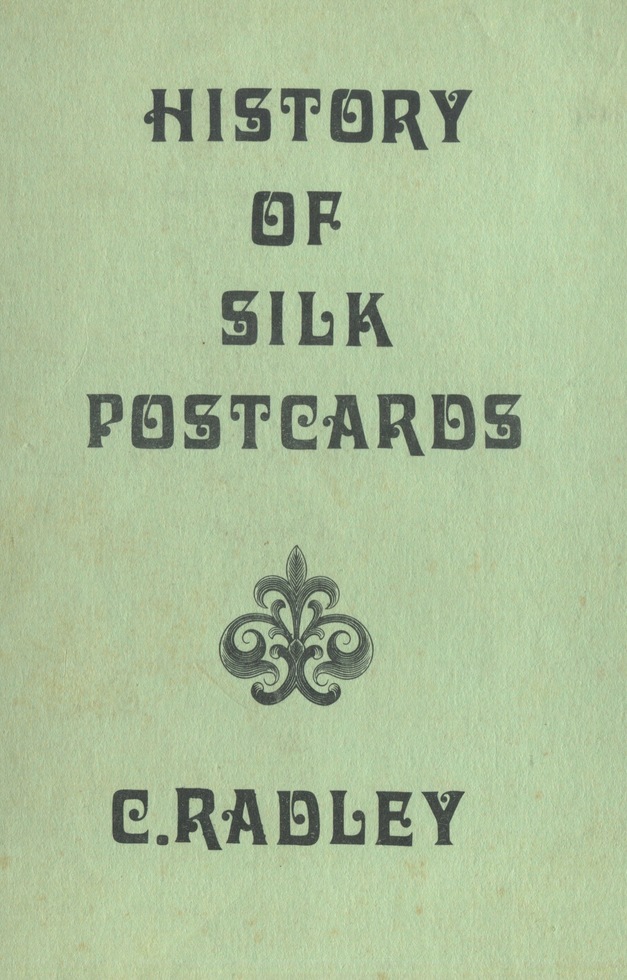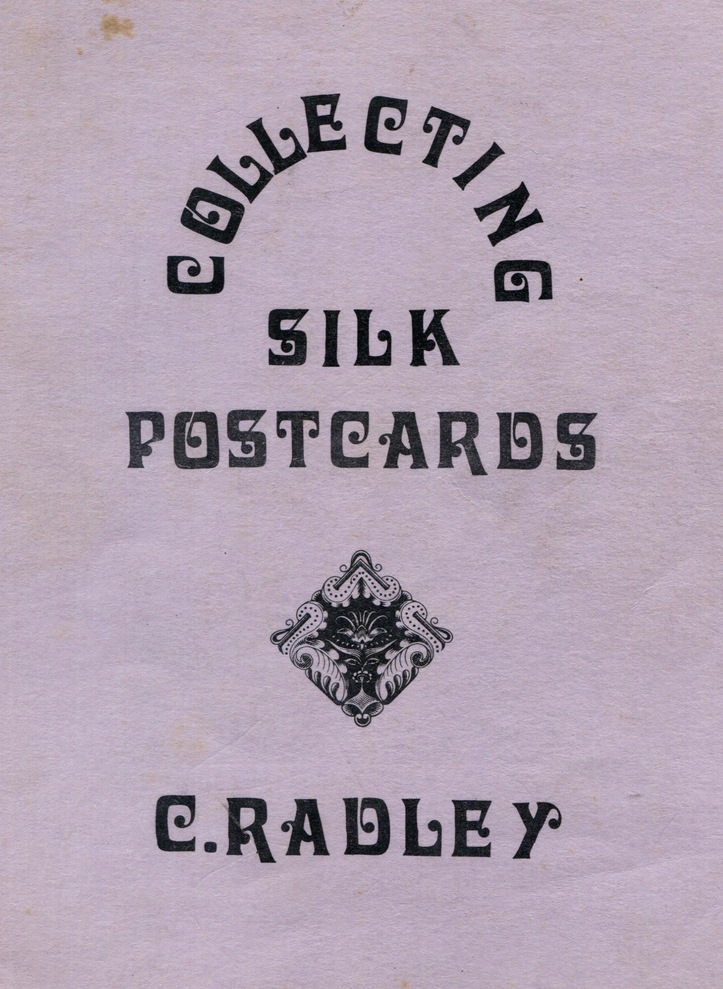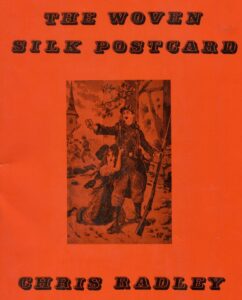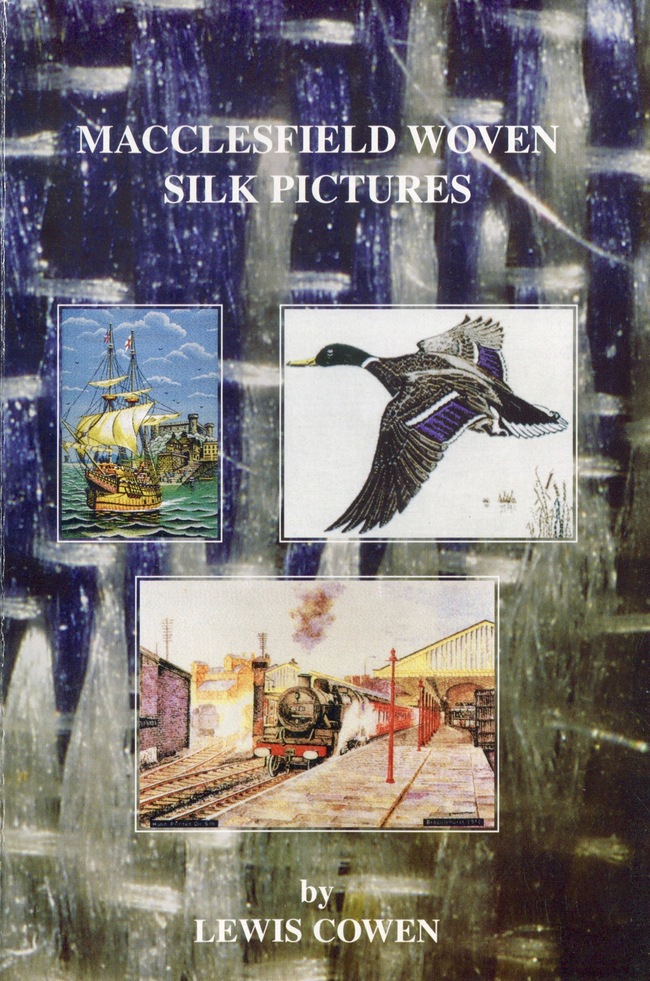 Self-Published Books by Dr Mark Cottrill (2010 -2022)*
Stevengraphs in Colour (2010 -Revised 2011)*
pp 163 (A comprehensive illustrated list of Stevengraph Portraits and Scenes in full colour and updated to include many designs absent from earlier books).
The Silk Weavings of William Henry Grant (2012)*
pp 97 (A history of the Grant Company followed by an updated numbered listing of all the known silk weavings including portraits, scenes, exhibitions, bookmarks calendars and more with coloured images throughout. The first book about Stevens's main competitor).
The Silk Woven Bookmarks of Thomas Stevens (2015)*
(Containing some 600+ colour images of bookmarks in 156 pages plus an introduction to Stevens's bookmark journey, buying guide, care and preservation with a comprehensive index).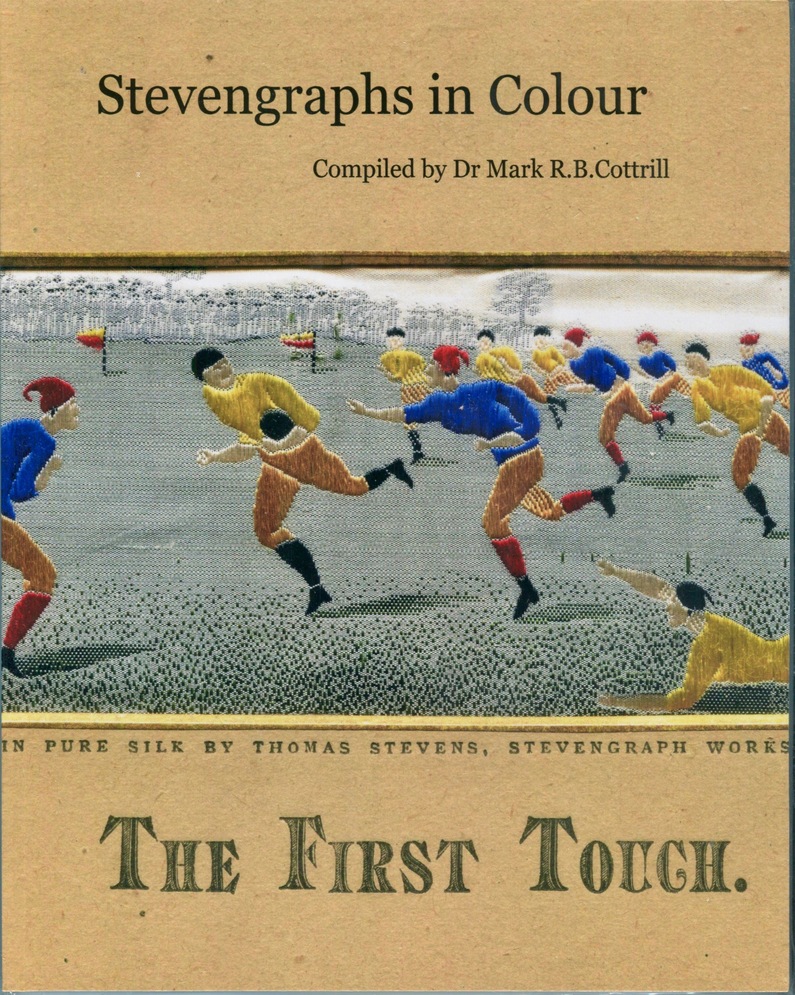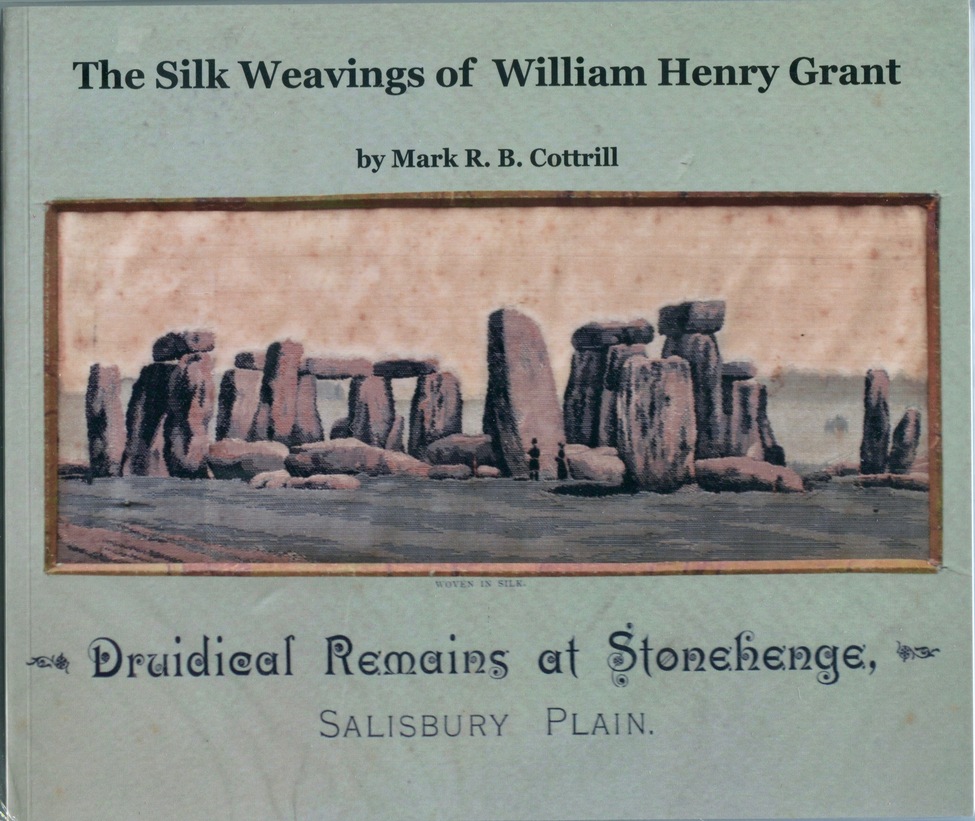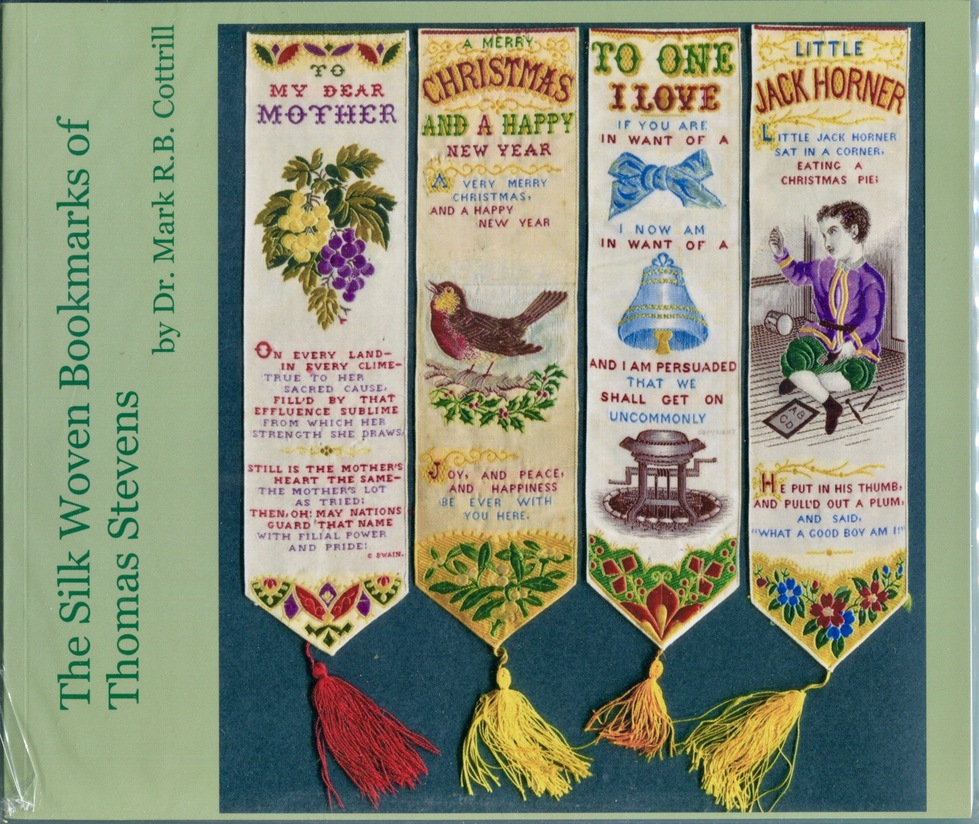 The Silk Woven Postcards of Thomas Stevens (2020)*
pp 123 (An updated version of Sprake's book with many previously unrecorded designs all in colour comprising UK and foreign portrait cards, Christmas cards, flags and all known ship cards (including those by Grant and Alpha). Full indexing.
Alpha Silk Woven Postcards (2020)*
pp 51 (Alpha Published cards in two sections; those using Stevens designs and others made by another unknown weaver. All images in colour and indexed).
Stevensalia: All the Novelties made by Stevens*
(2022) pp 120 (A profusely colour illustrated over size book that lists more than 22 different categories of the little known novelties produced by Stevens. The first book on this subject).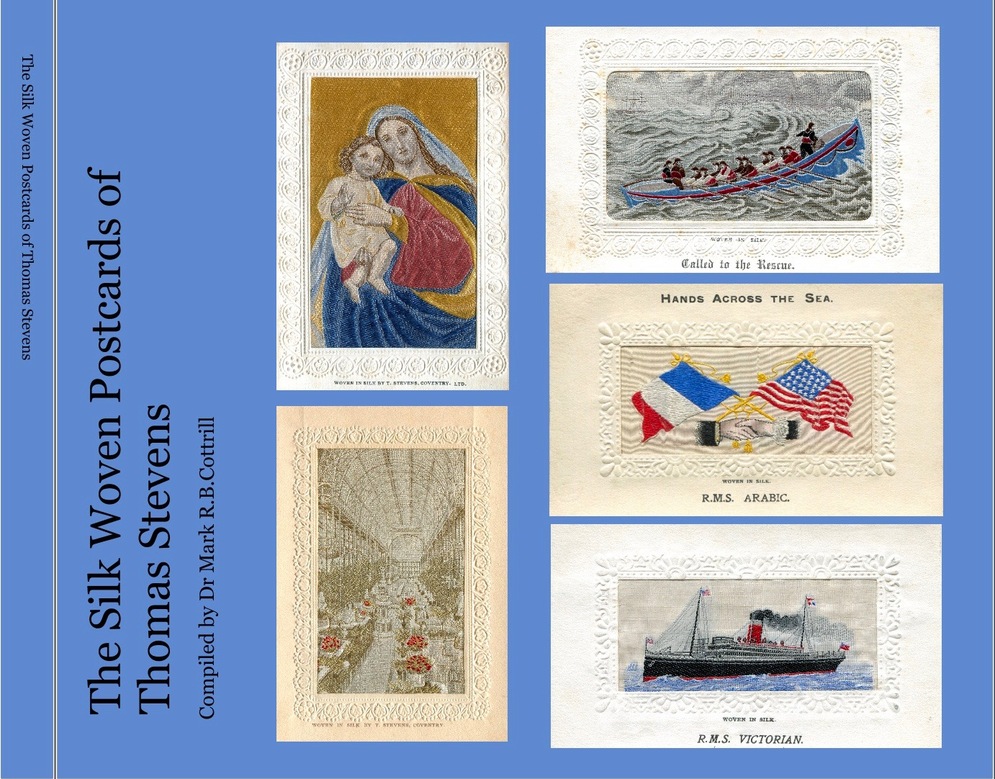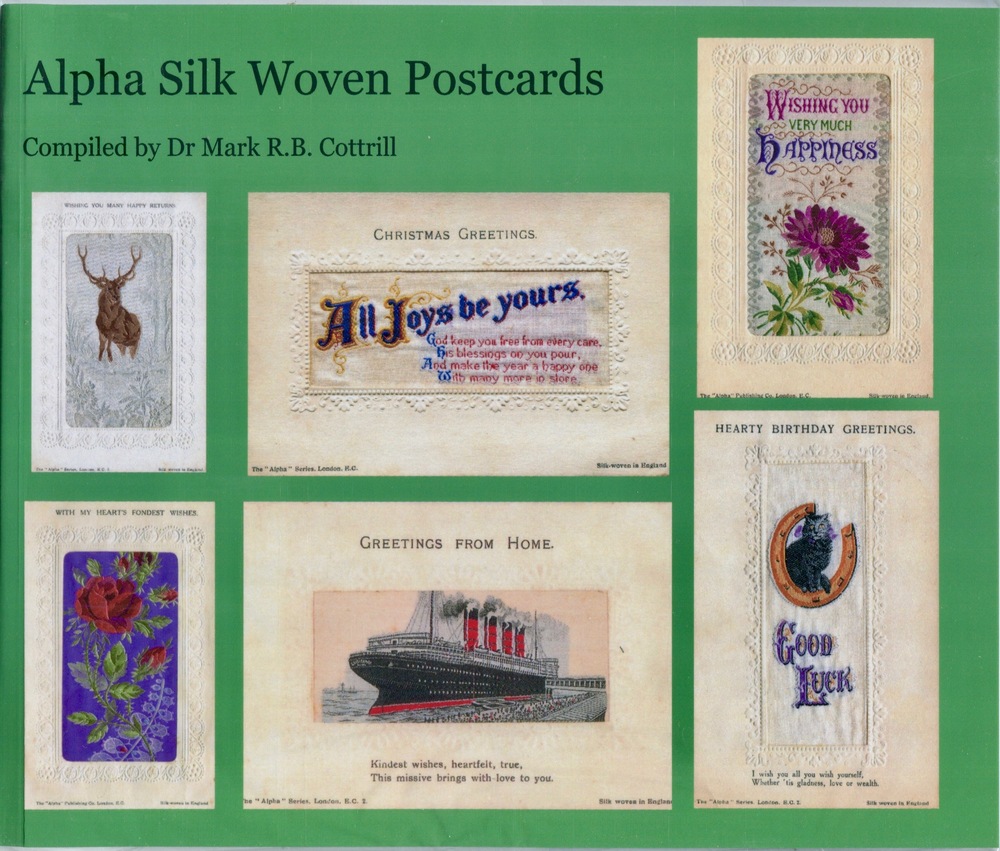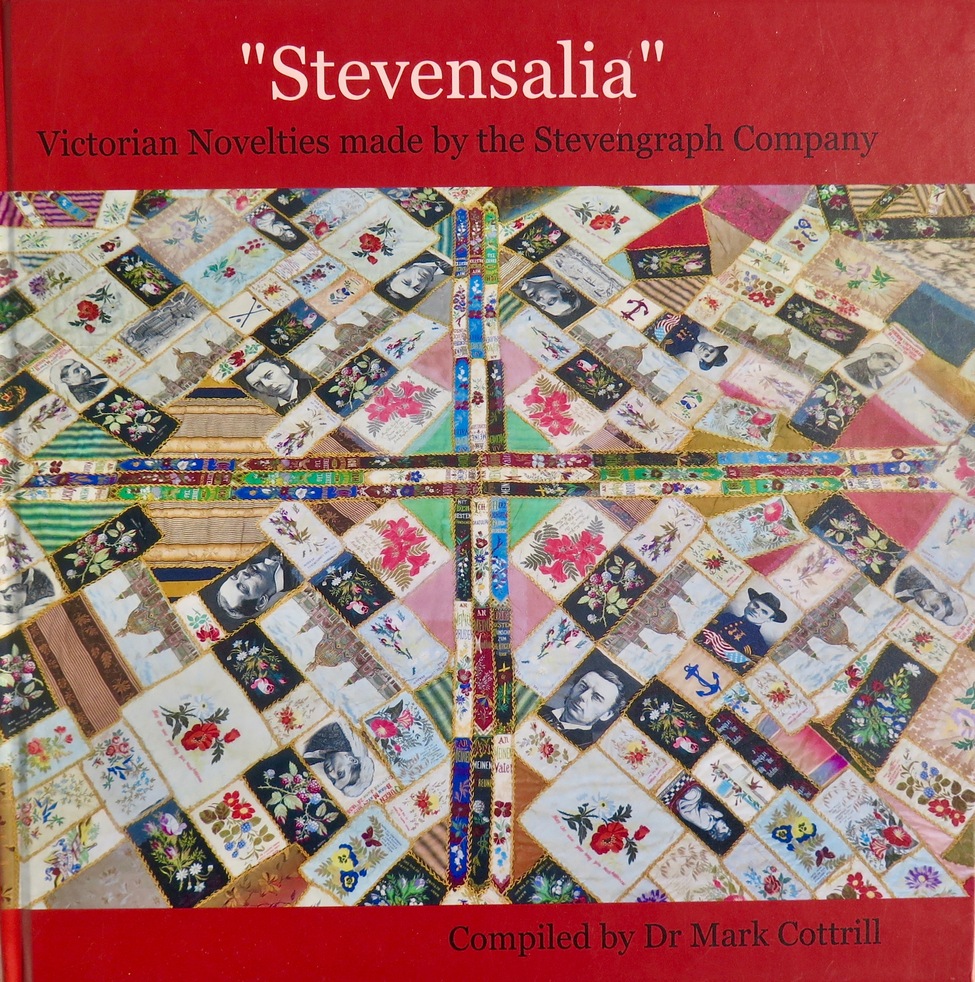 Other Related Books
Collecting Bookmarks (1974) A.W.Coysh
(Includes a chapter on Silk Woven Bookmarks)
The Sporting Collector (1984) Louis T.Stanley
(includes a chapter on Sporting Stevengraphs (and also a bio of W.G.Grace)).
A Gallery of Greetings (1992) Laura Seddon
(A guide to the Seddon collection at the Manchester Polytechnic Library. Essentially a listing of the collection – few illustrations)…. and
Victorian Valentines (1996) Laura Seddon
(being a guide to the valentine cards with some silks)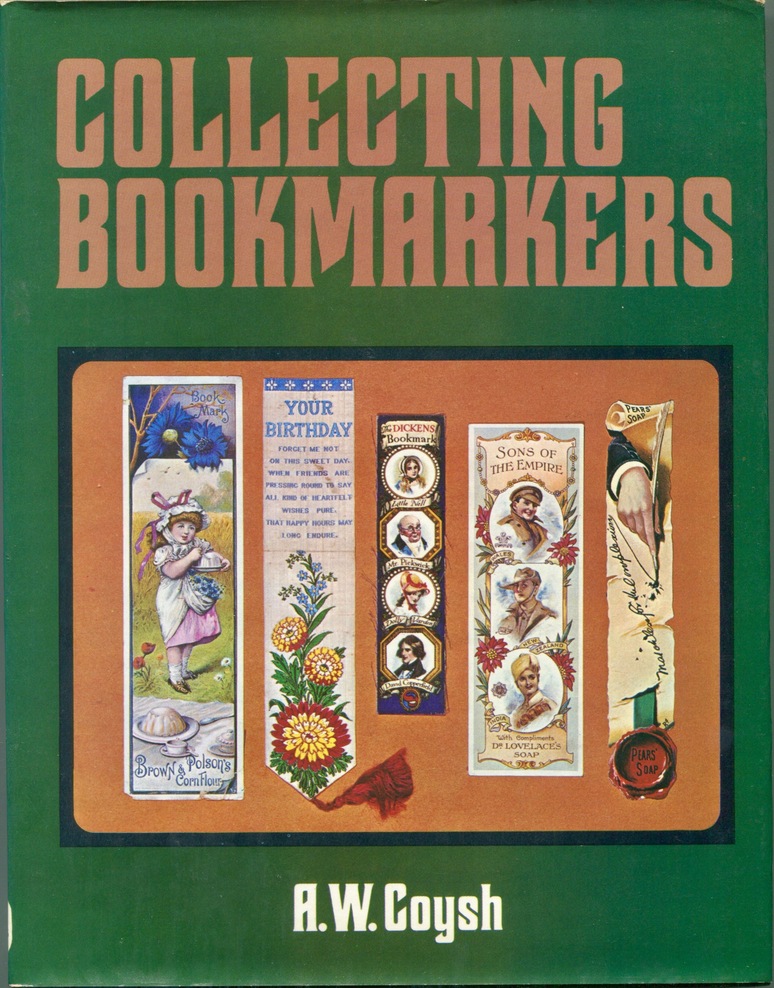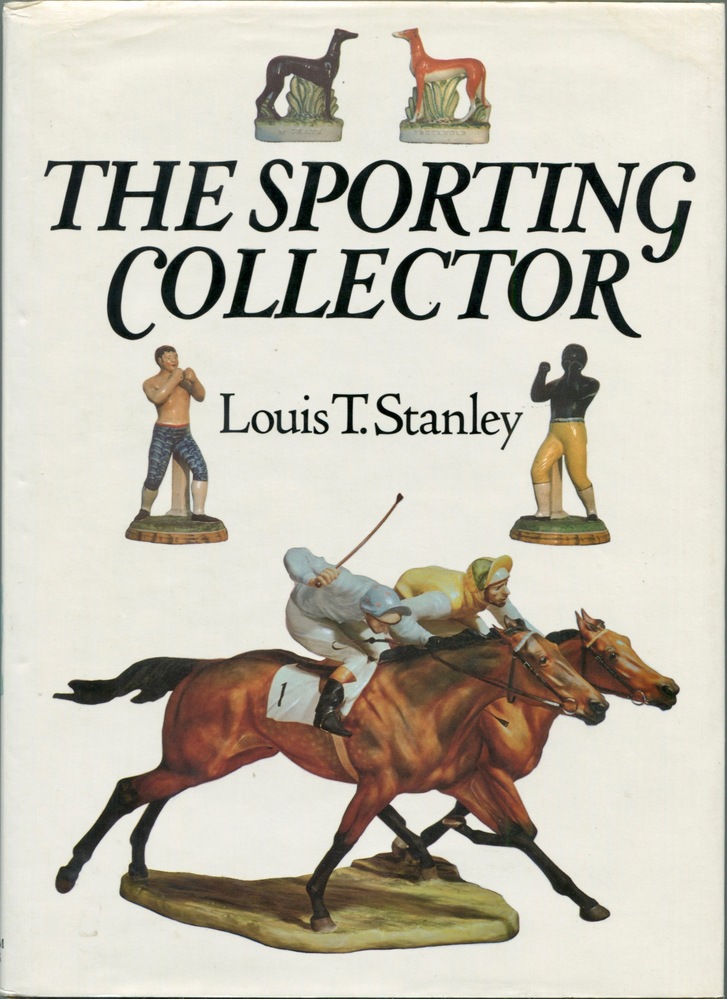 * Books that may be bought from the Stevengraph Collectors Association. Please use the contact form for availability and prices.
Sometimes out of print books are available from SCA members. Please use the contact form for details.