"Stevensalia" was a name coined by the late David Brown, a past president of the SCA. He defined the term as 'all the items made by Stevens but excluding Stevengraph pictures and portraits, bookmarks and postcards''. Stevensalia includes valentine, birthday, Christmas , New Year and perfumed cards, revolving cards, plush cards and folding cards. There are book cover panels, fans, pin cushions, needle cases, fancy boxes and numerous other items many of which have not yet been seen (patent fire aprons, metallic lace, neck ties, porcelain tablets, sachets for the toilet table and more) and await discovery. Stevens probably would have called them 'novelties' or 'souvenirs' perhaps, but the name 'stevensalia' helps to distinguish this area of collecting.
Most of the items were made in the 1870s and 1880s. Identification can be challenging since it was only after 1874 that Stevens used reference numbers. Many items were sold in a box with a trademark stamp on the lid. Perfumed cards came with a 'post-protector' – a card with the Stevens advertisement on the covers.
Stevensalia Gallery – (showing some examples from different categories including silk centre cards, perfumed cards, Xmas cards, opening cards, needle cases, plush opening cards, boxes, woven book cover inserts, paper fans, medals with ribbons, ribbons for medals, sashes, pin cushions, novelty bellows, handkerchief (box only), clothing labels, and even a silk woven design ordered by a shroud maker!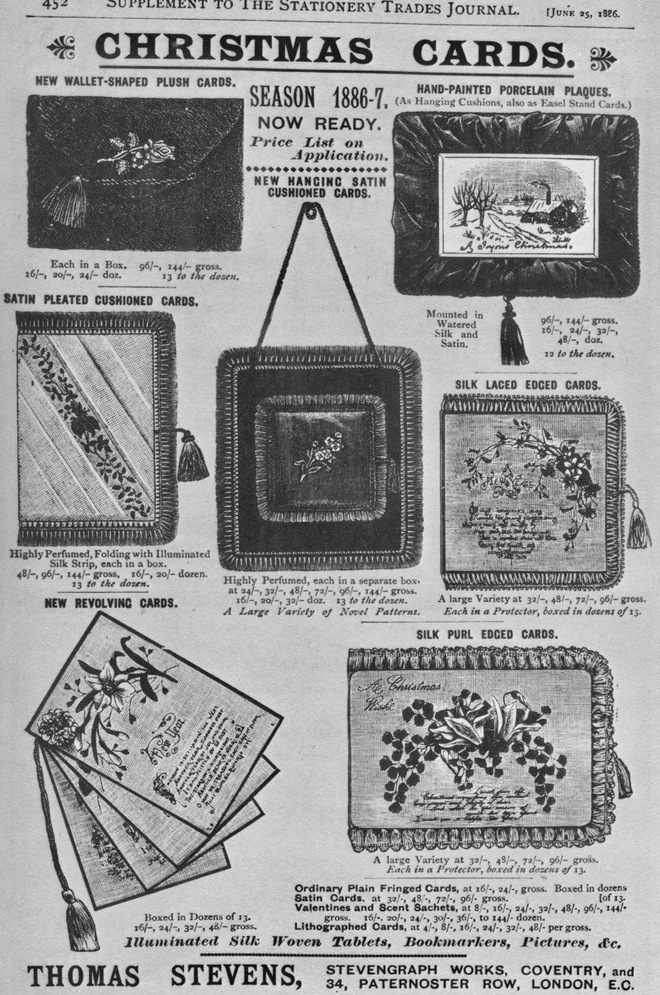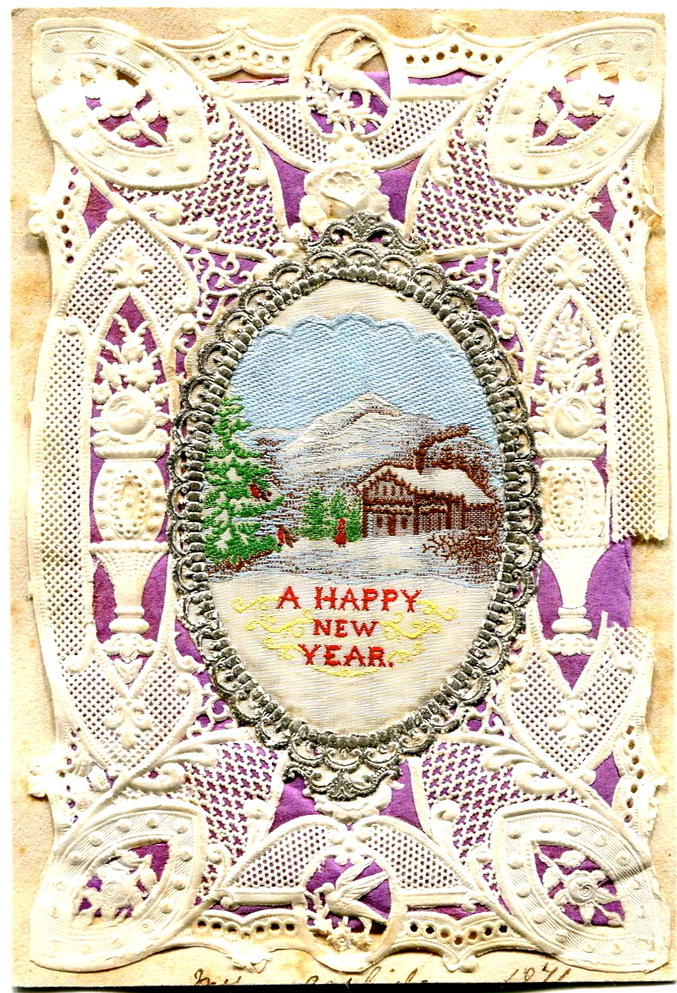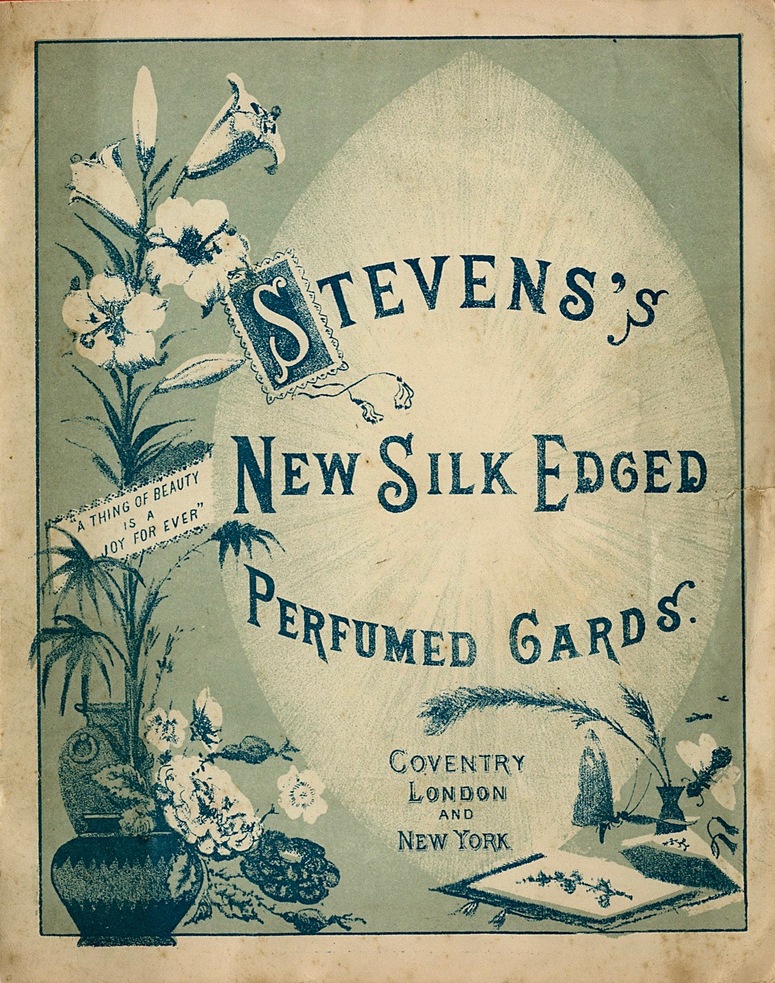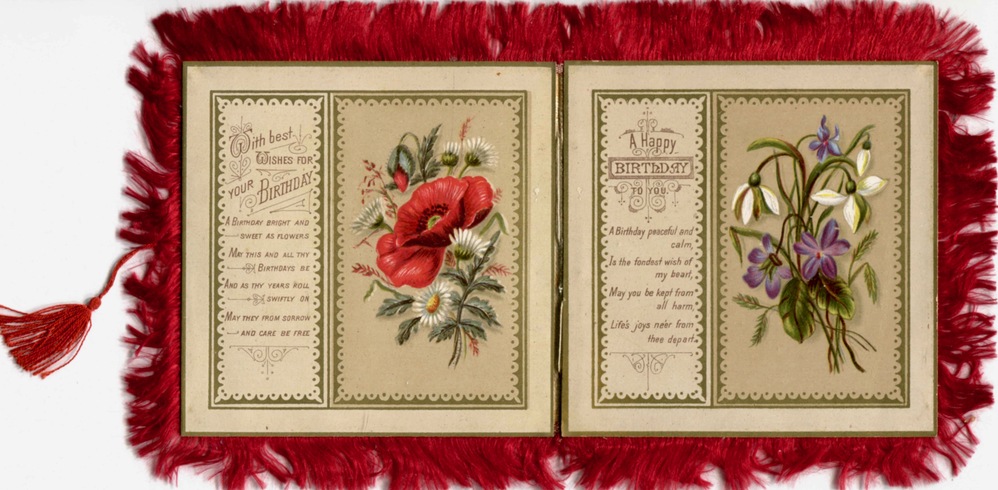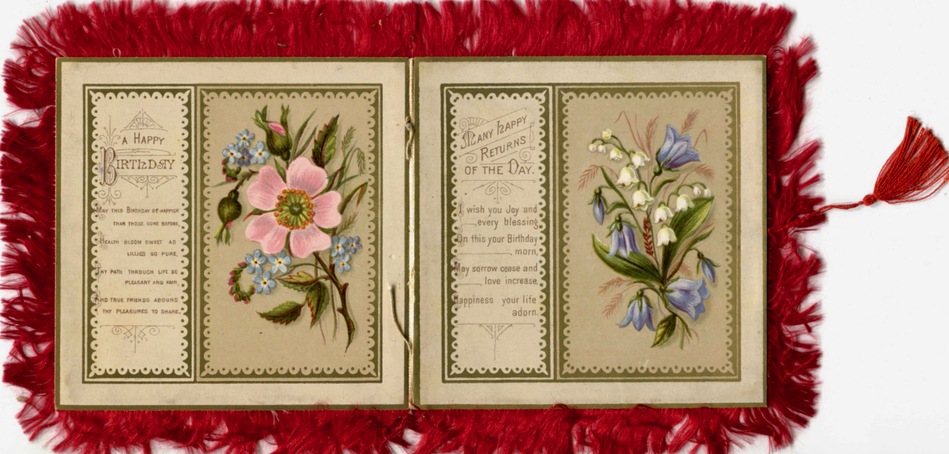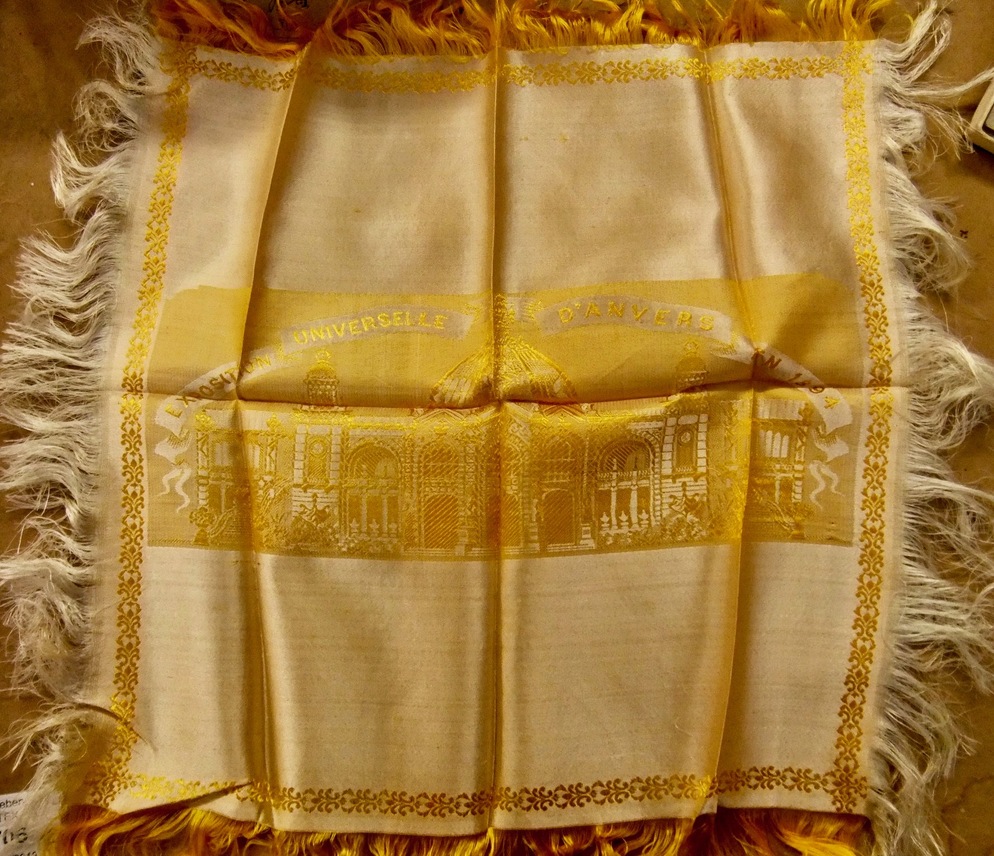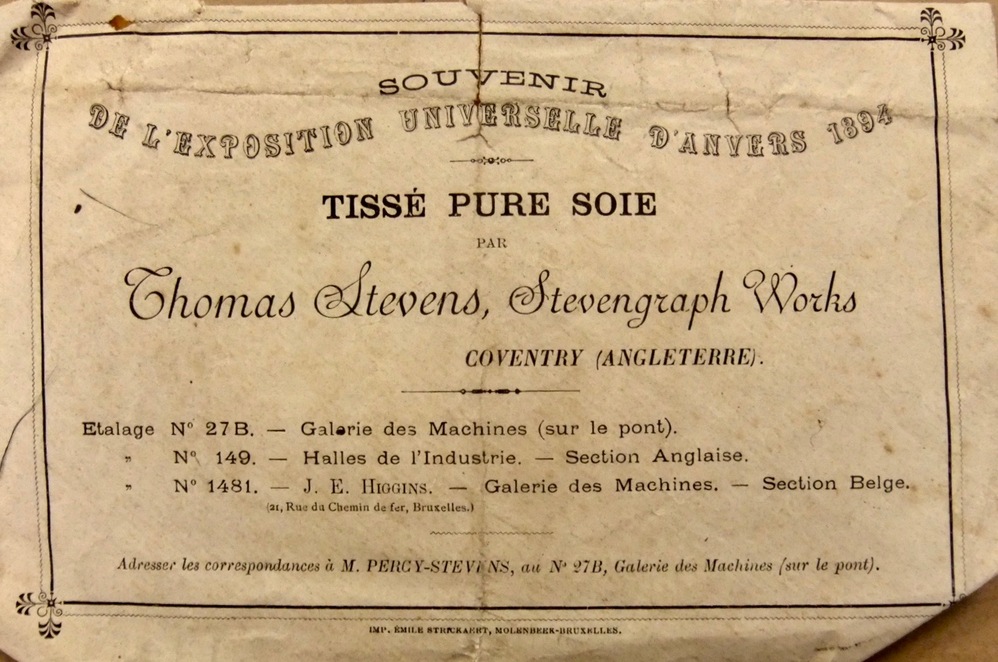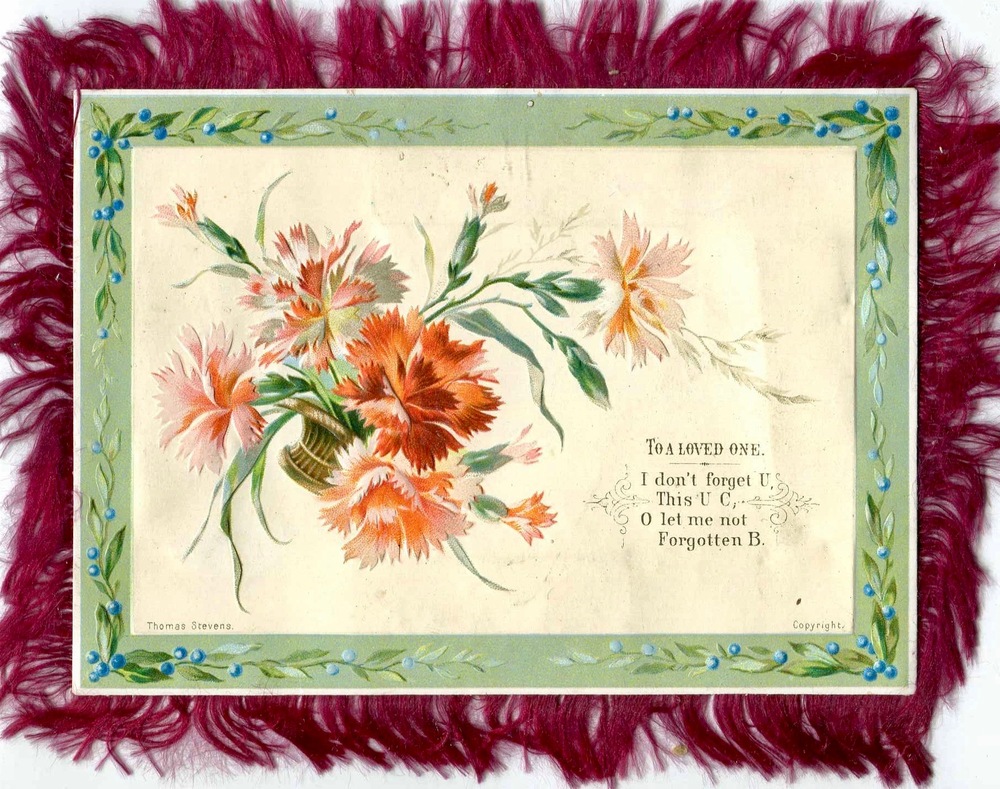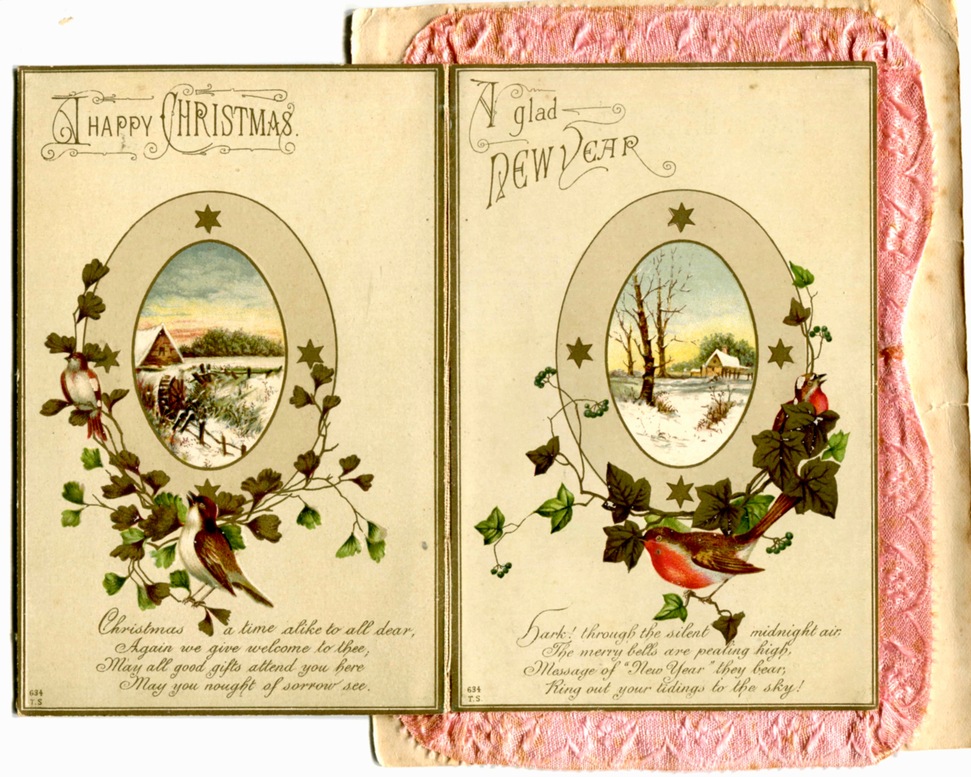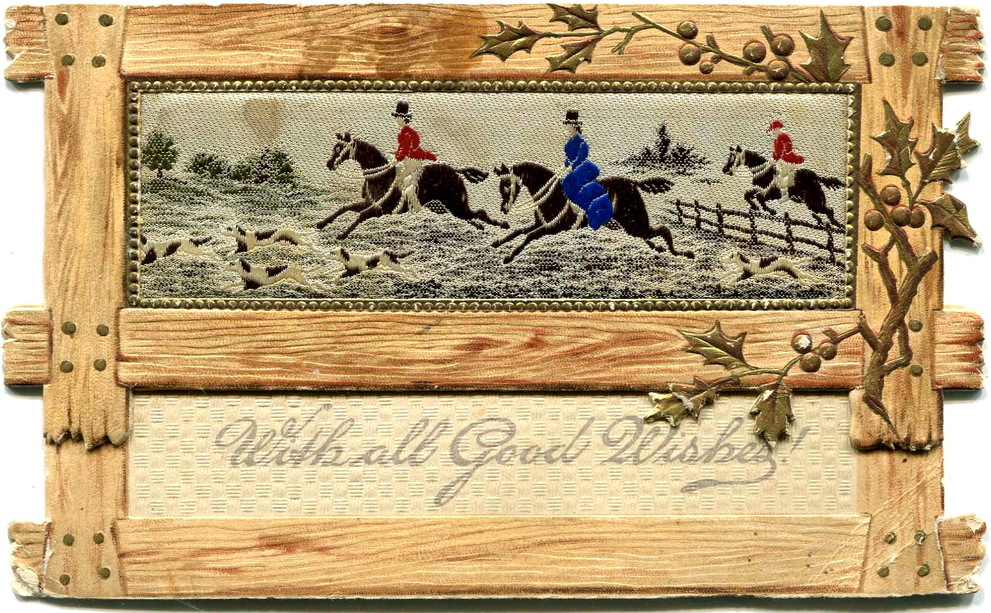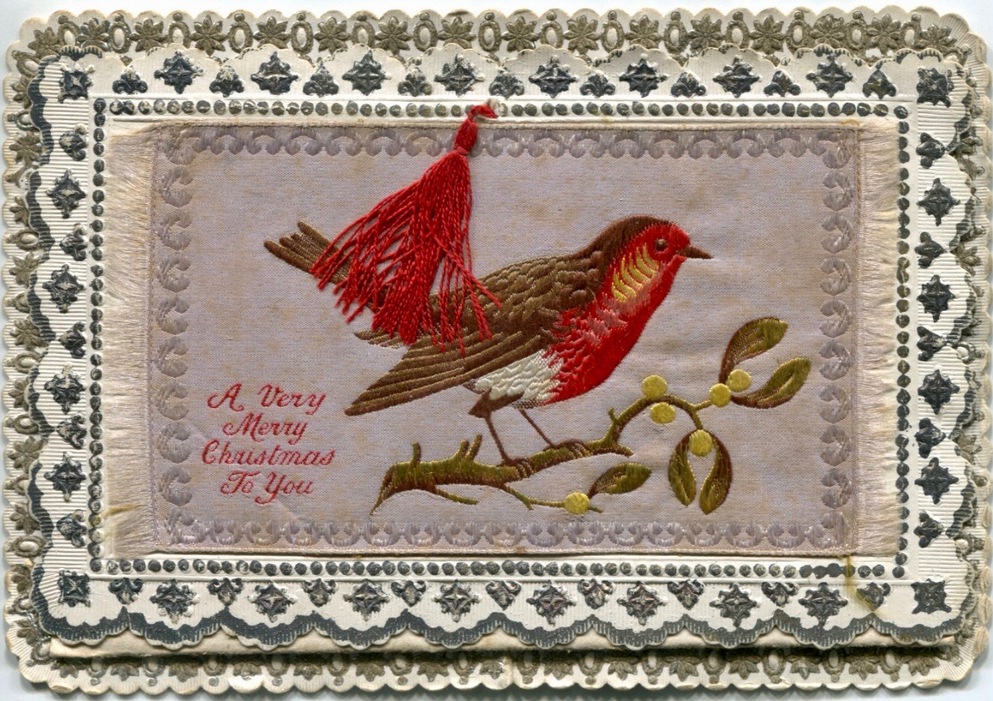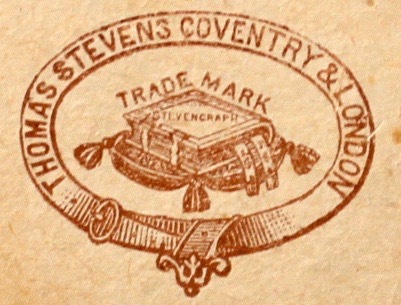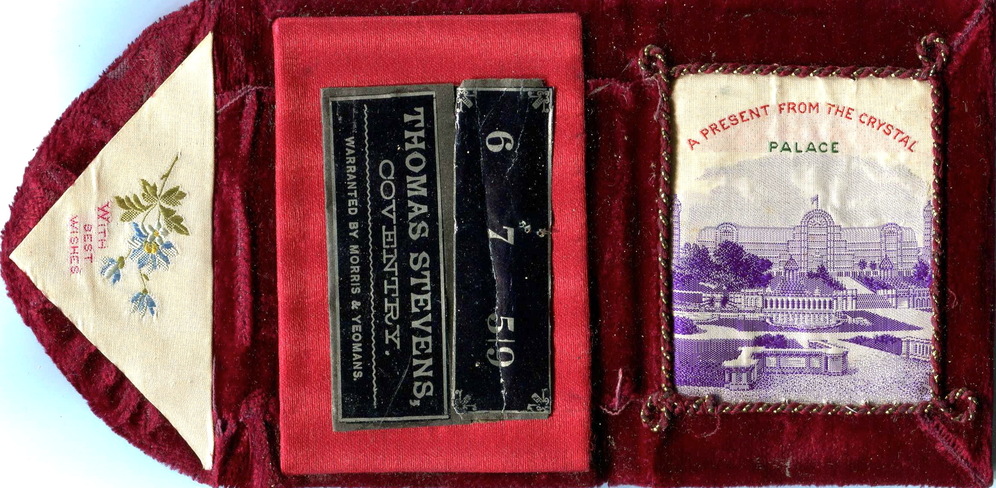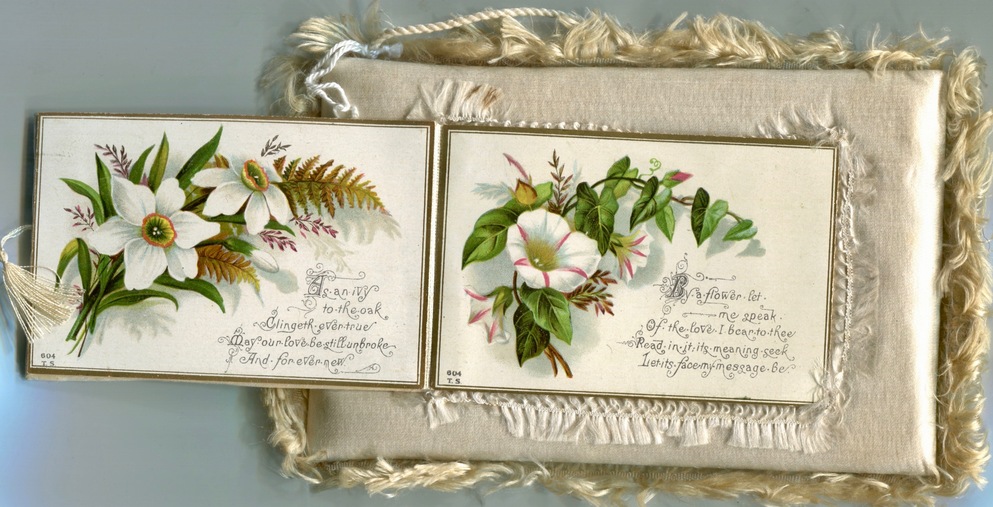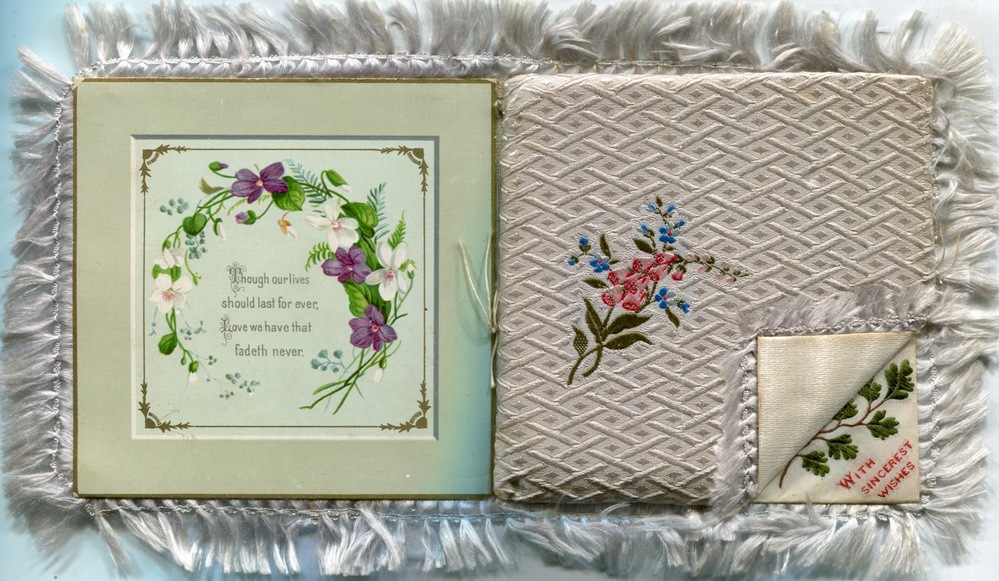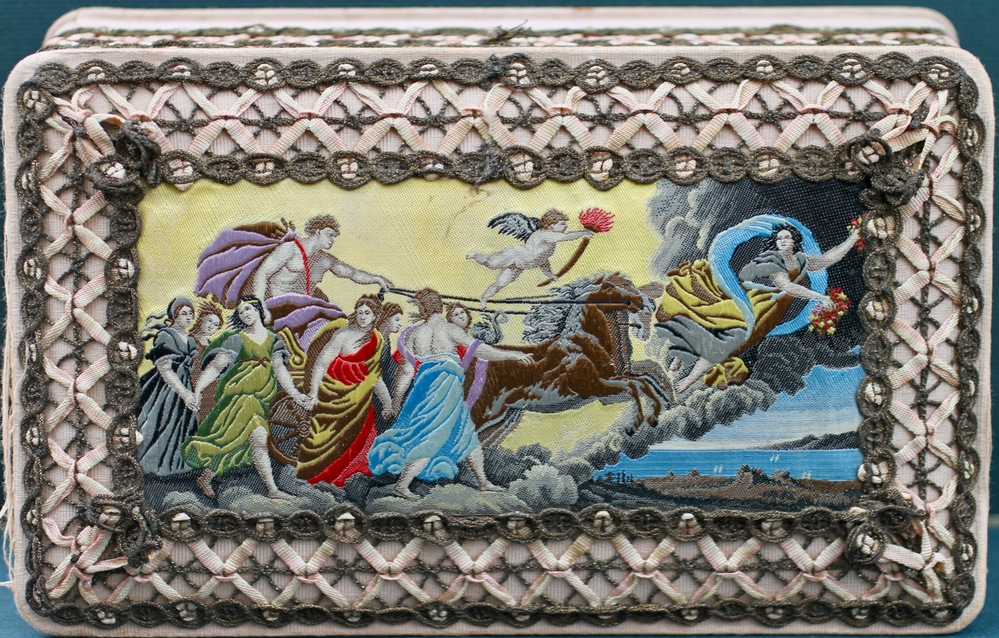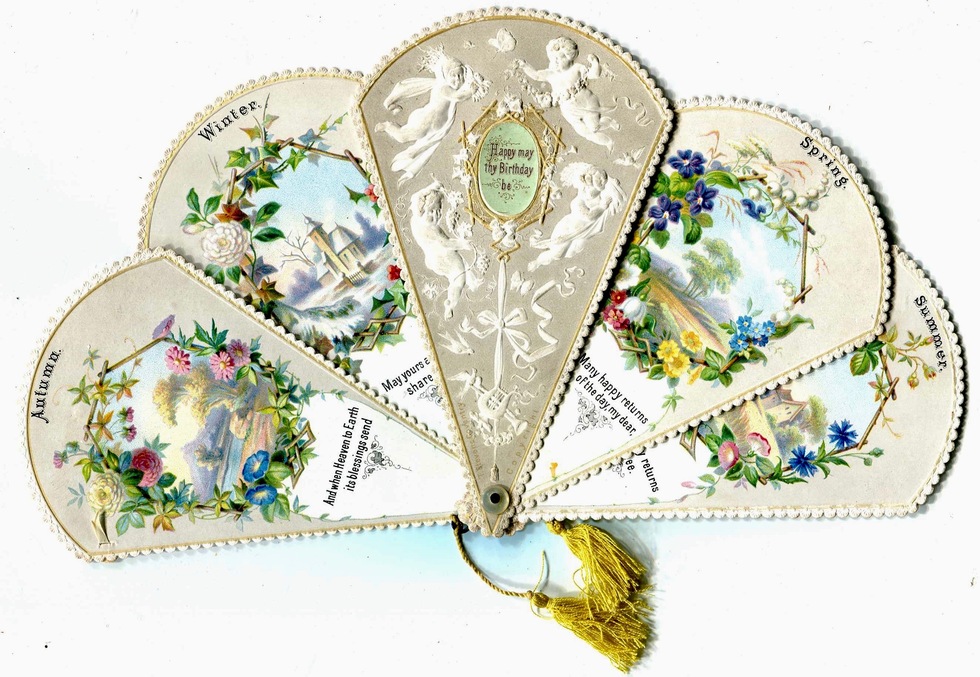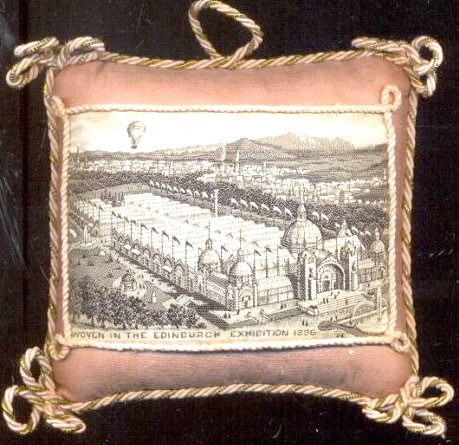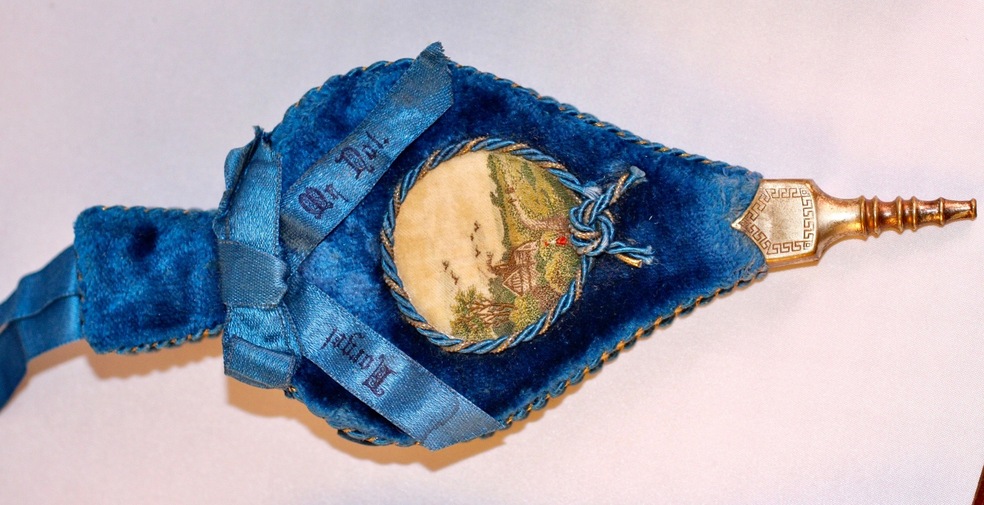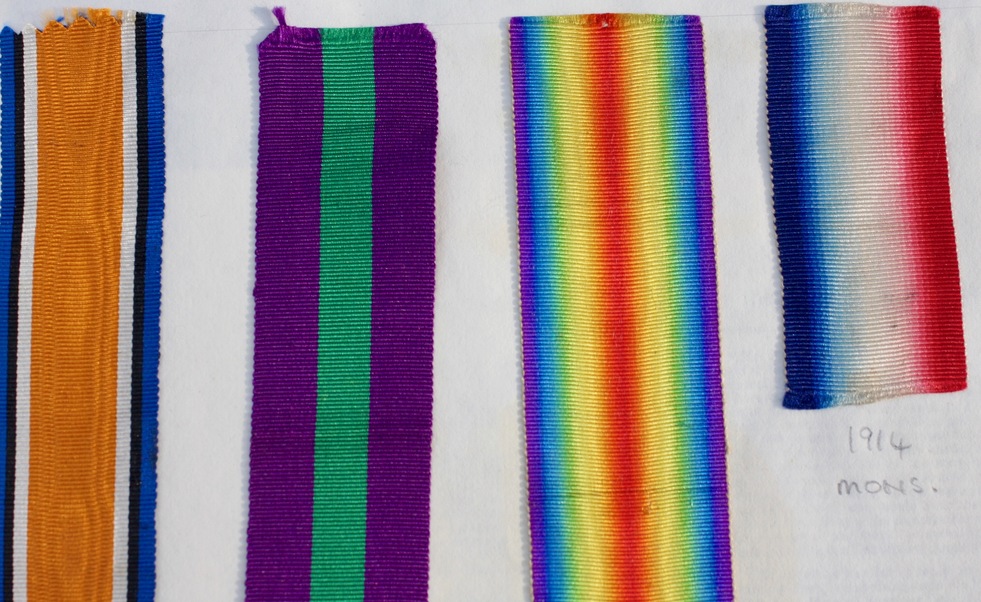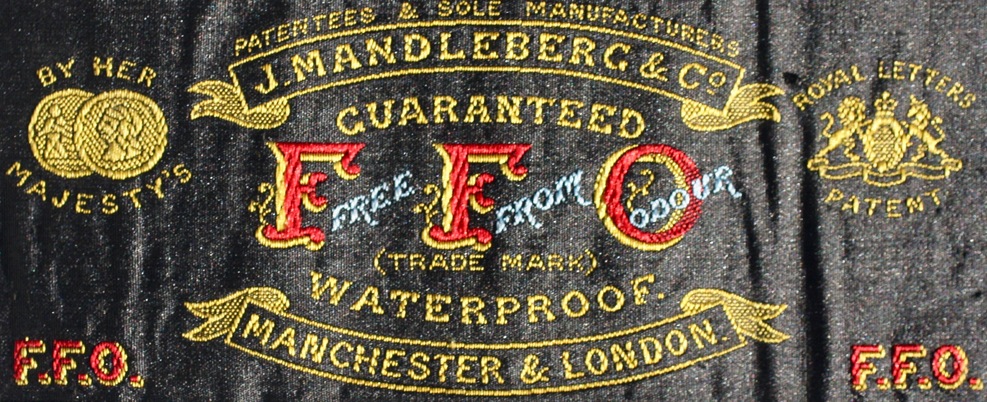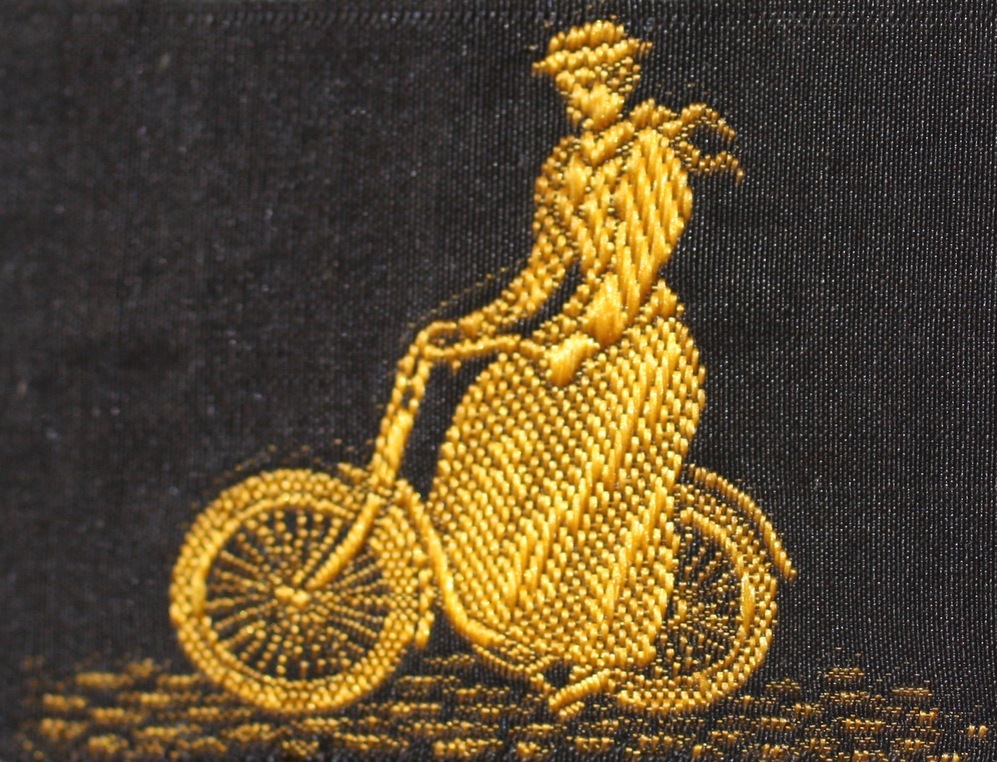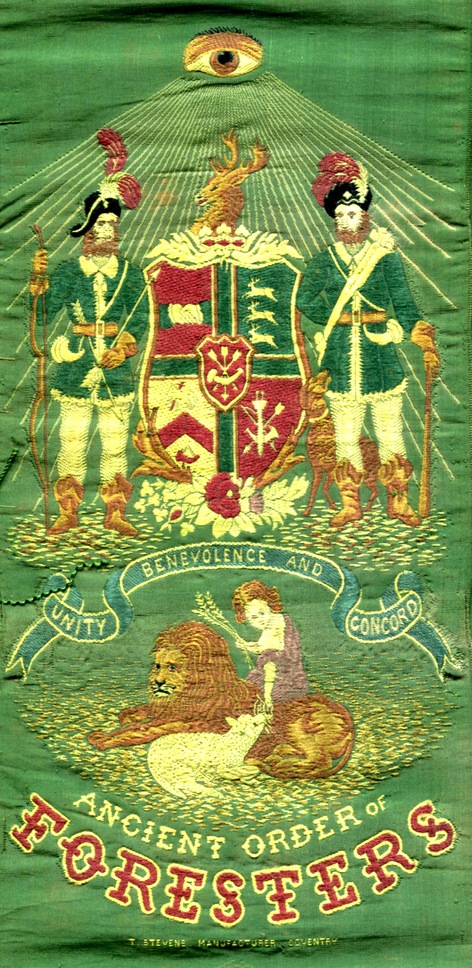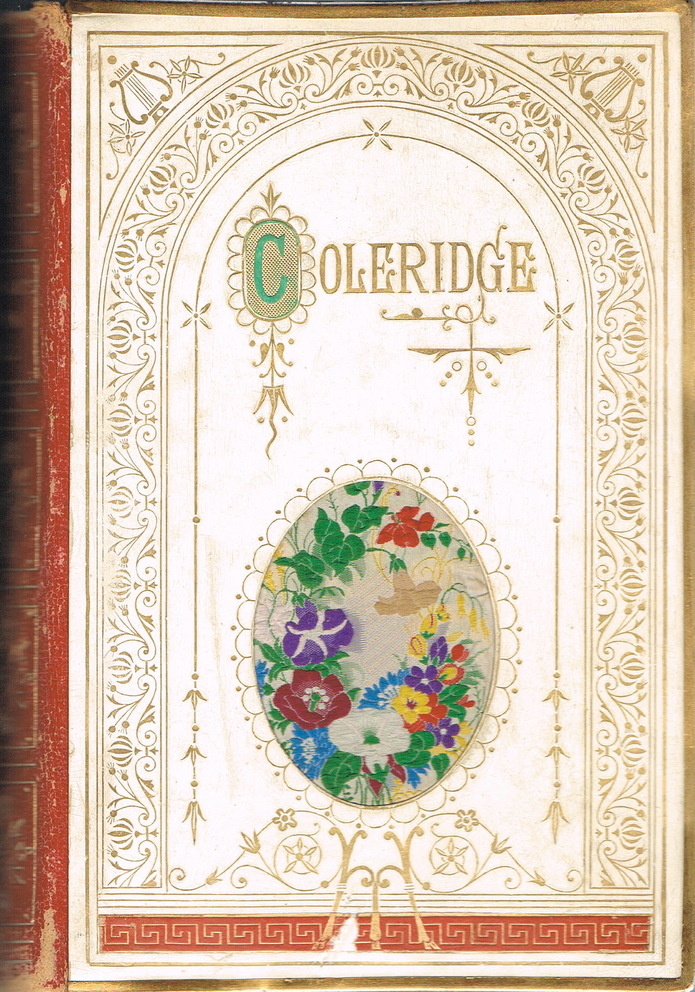 A Friendly Society Banner / a book cover with woven silk insert (bookmark source alongside)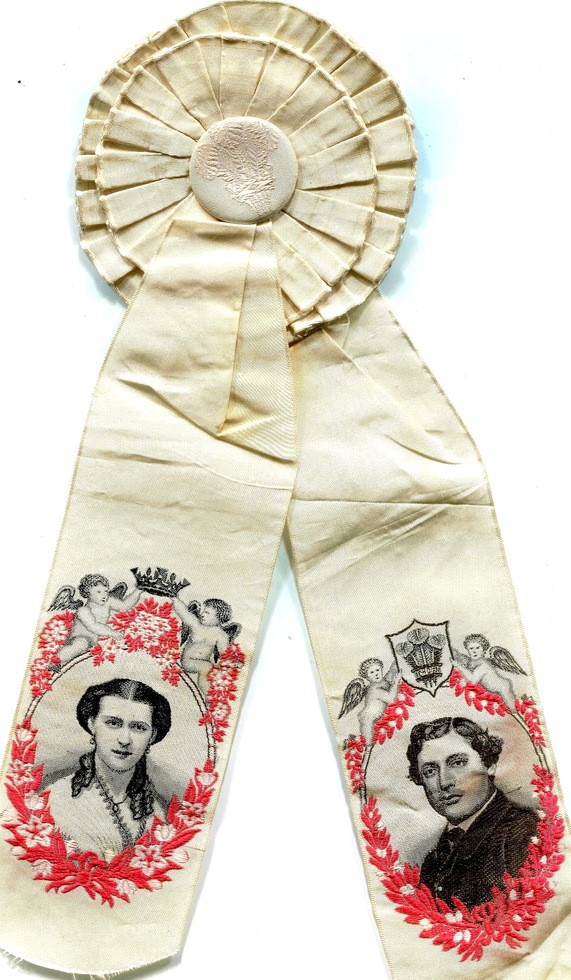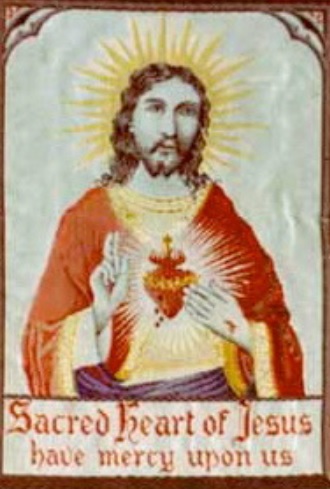 a rosette for the Royal Wedding / a shroud maker's commission.