Stevengraph – Pictures
Thomas Stevens was experimenting with Stevengraph pictures around 1874. His first dated preliminary version was in the double mounted silk one shown in the image below, adapted from two bookmarks probably woven in the early 1970s. Around the same time, a set of designs from bookmark sections were card mounted but were never offered for sale and only a few are known to exist.
In 1879 he launched his first 4 designs at the York Art Exhibition. The subjects were 'Mail Coach' (later titled The Good Old Days), The Struggle (later titled The Finish), Dick Turpin's Ride to York (later named Dick Turpin's last ride on his Bonnie Black Bess) and Stephenson's Triumph (later named The Present Time). One of Stevens's inventions was a portable loom which was used at the Exhibition and visitors could see Stevengraphs being woven before their eyes.
From 1879 Stevens applied an advertisement back label. It provided a list of the available titles at that time and today gives us a guide to the year the picture was made. The card mounts changed over decades of production. They also provide a clue to the date they were made. A comprehensive study of Stevengraph mounts is provided in Godden's Book (see bibliography page).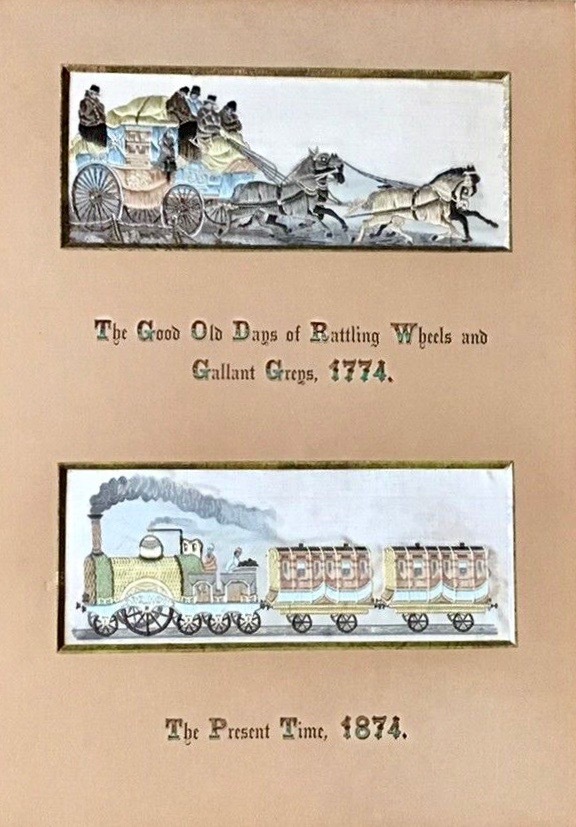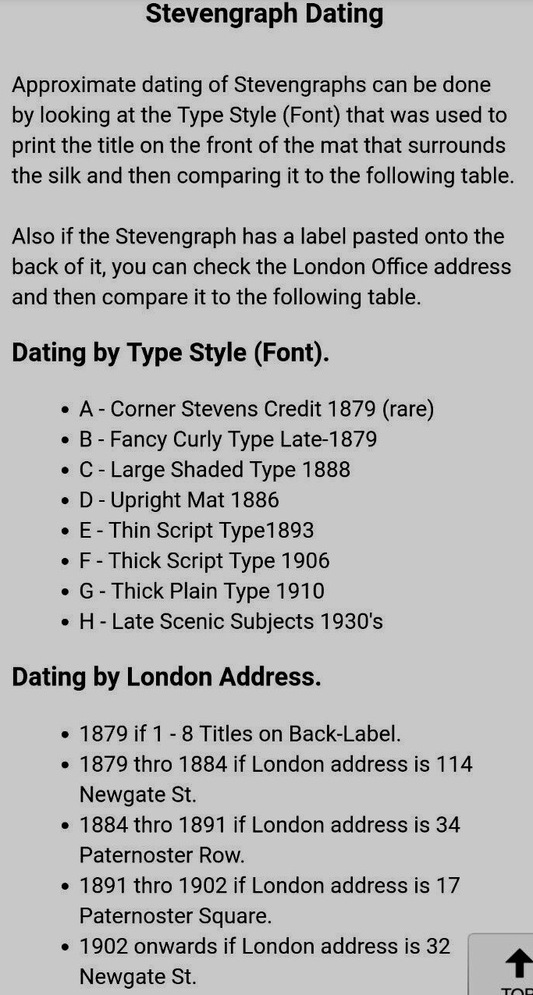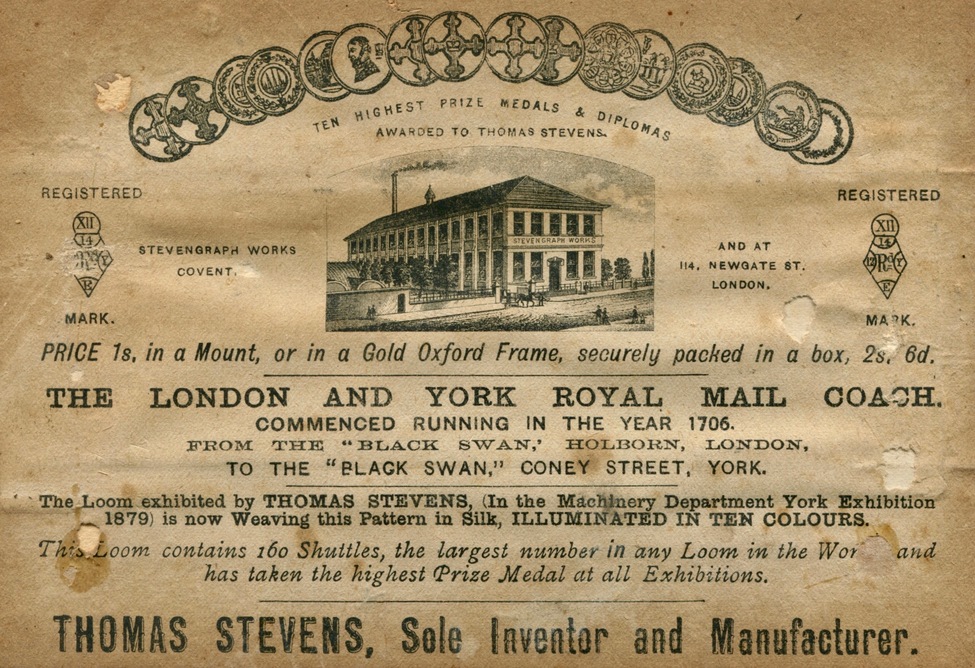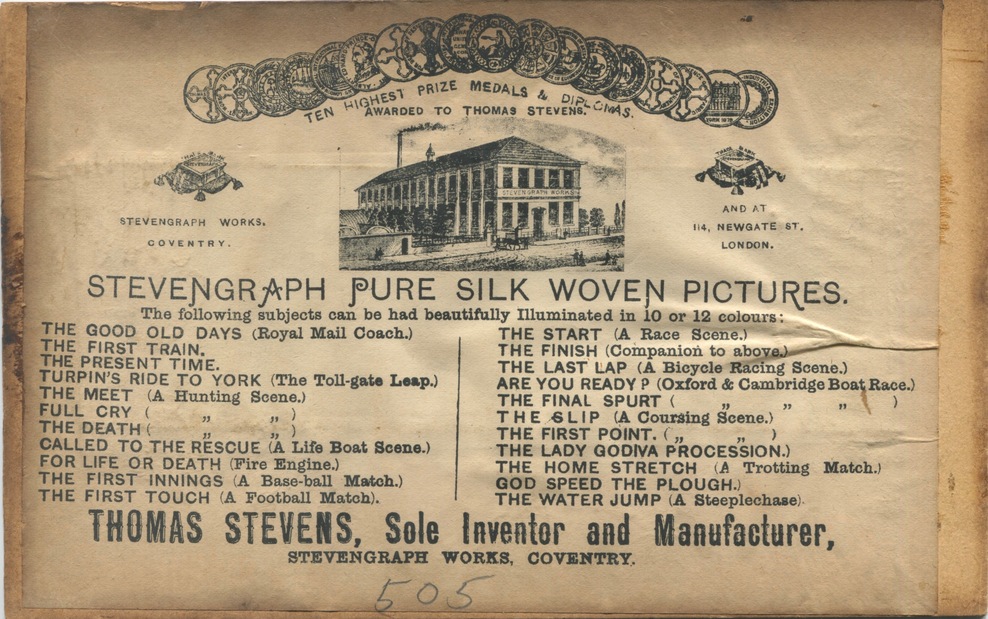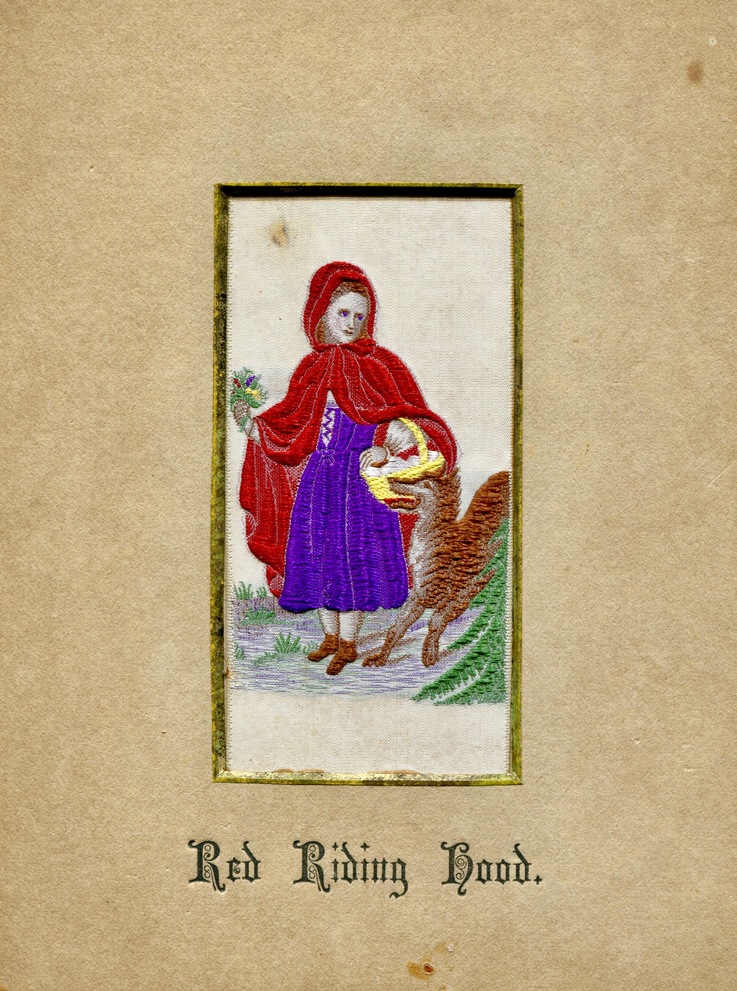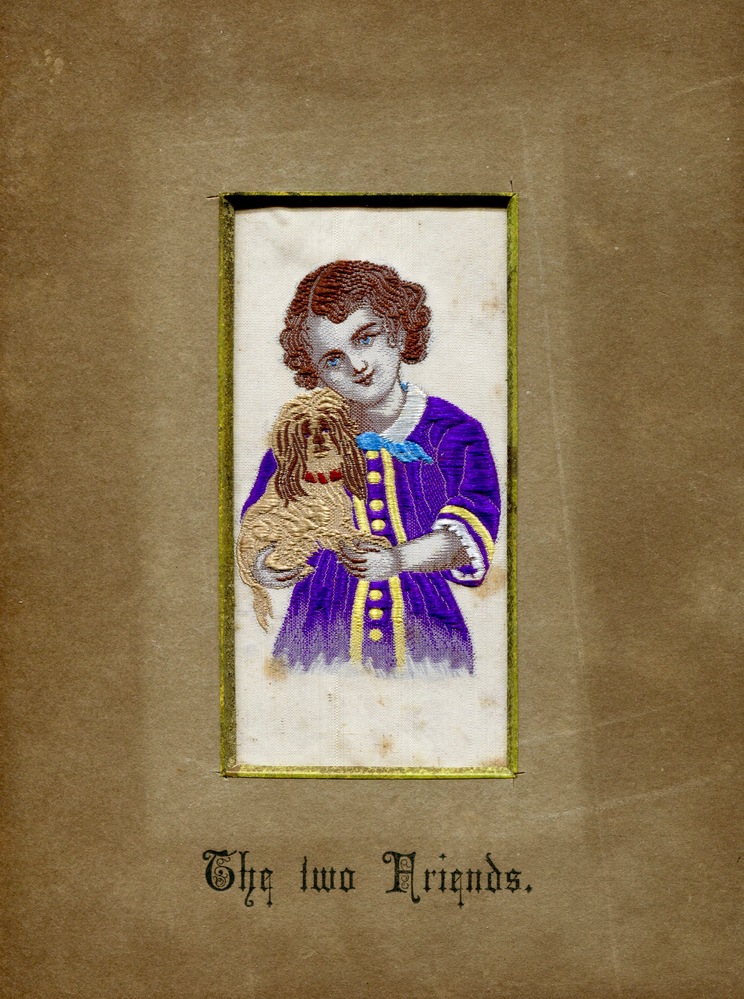 1874 Stevengraphs from bookmark origins
Stevengraph Gallery
Space does not permit the inclusion of all Stevengraph designs but a selection are included here. The category order is as follows;
Scenes: Exhibitions, Castles, Buildings and Views, Historical and Classical, Horse Racing, Hunting, Sports, Boats and ships, Coaching, Fire Engines, and Trains.
Portraits: British Royalty, Jockeys, Military, Politicians, Notables and Sportsmen, Religious, Classical and Historical, Famous Americans and European Royalty and Notables.
For a comprehensive listing (alphabetical with images) a visit to www.stevengraph-silks.com is recommended.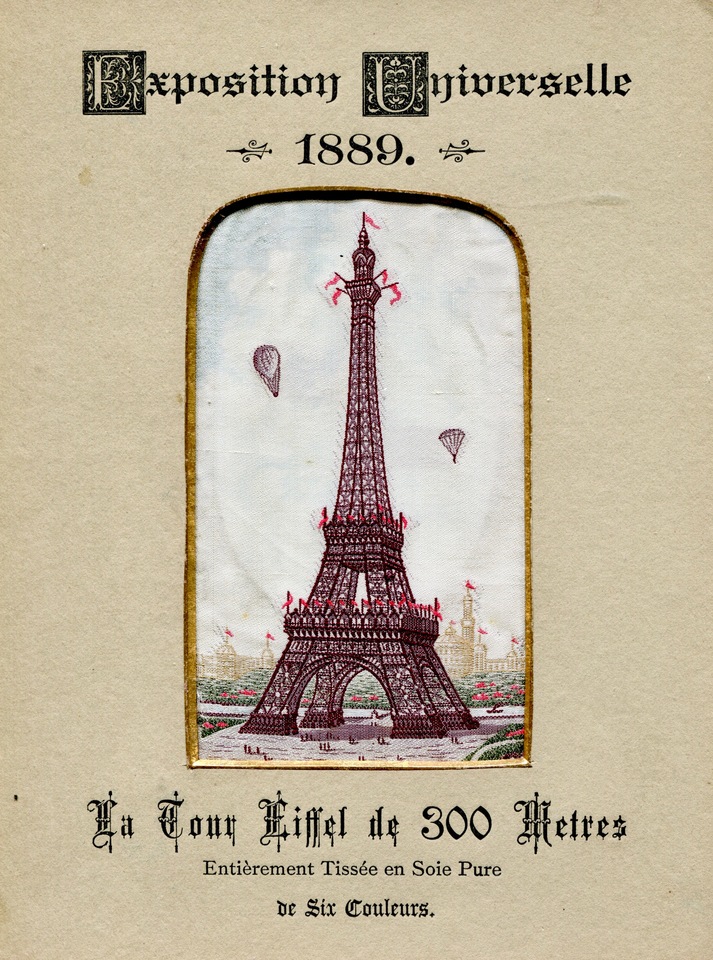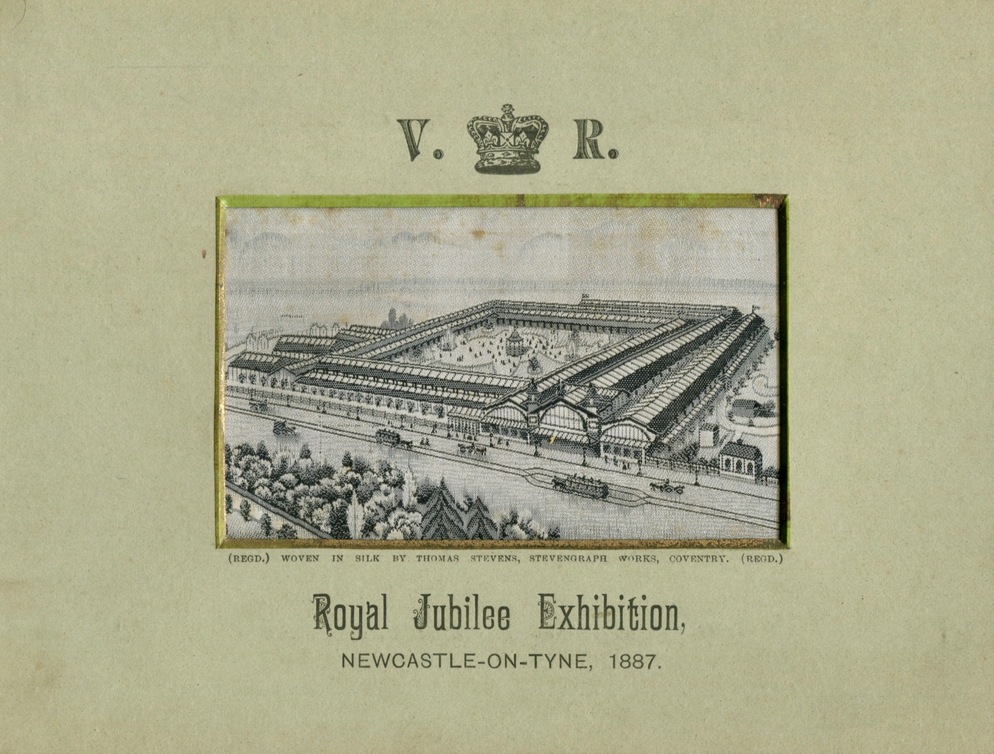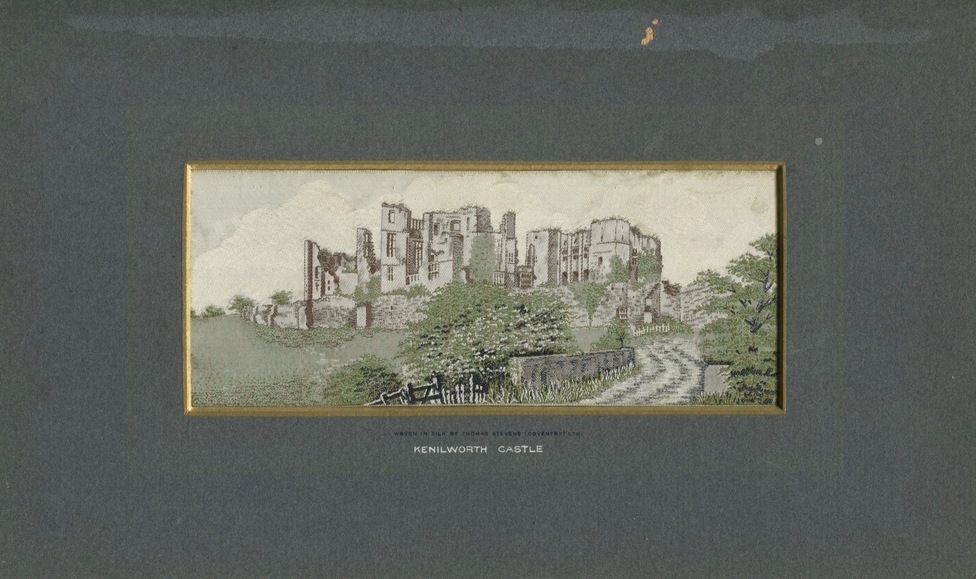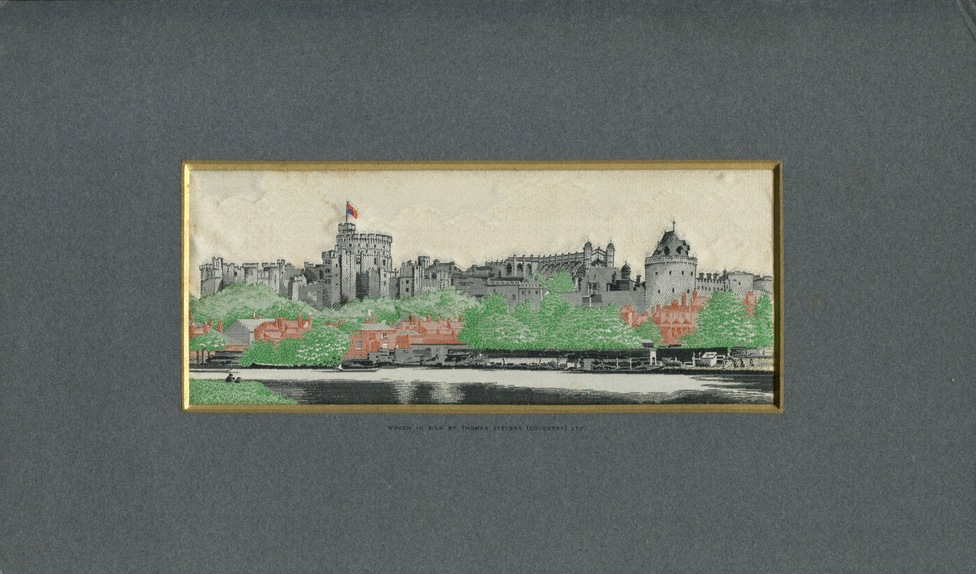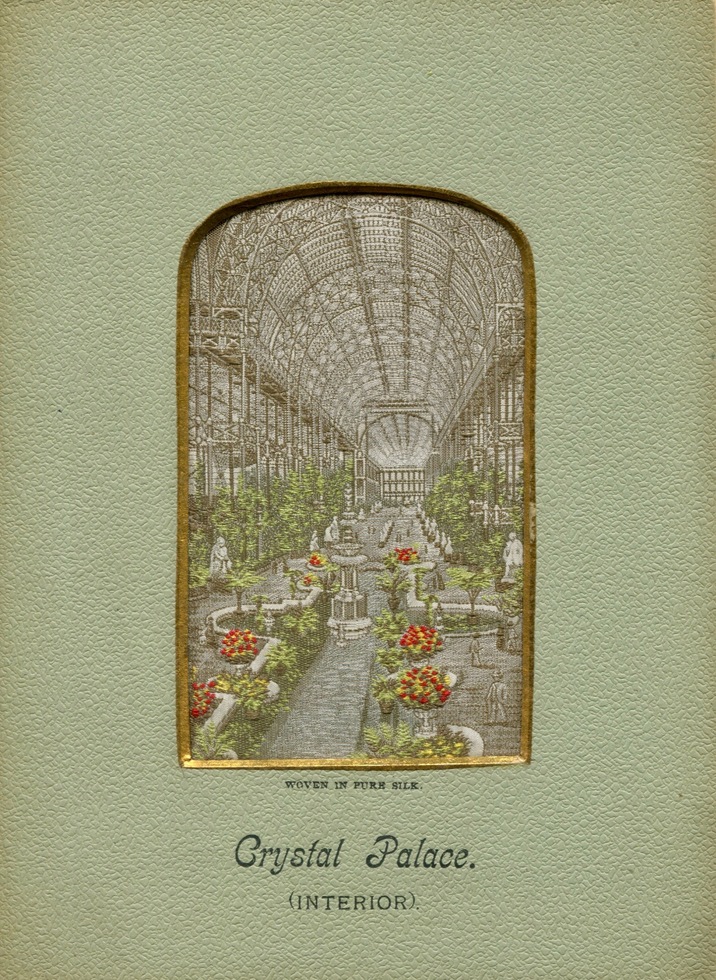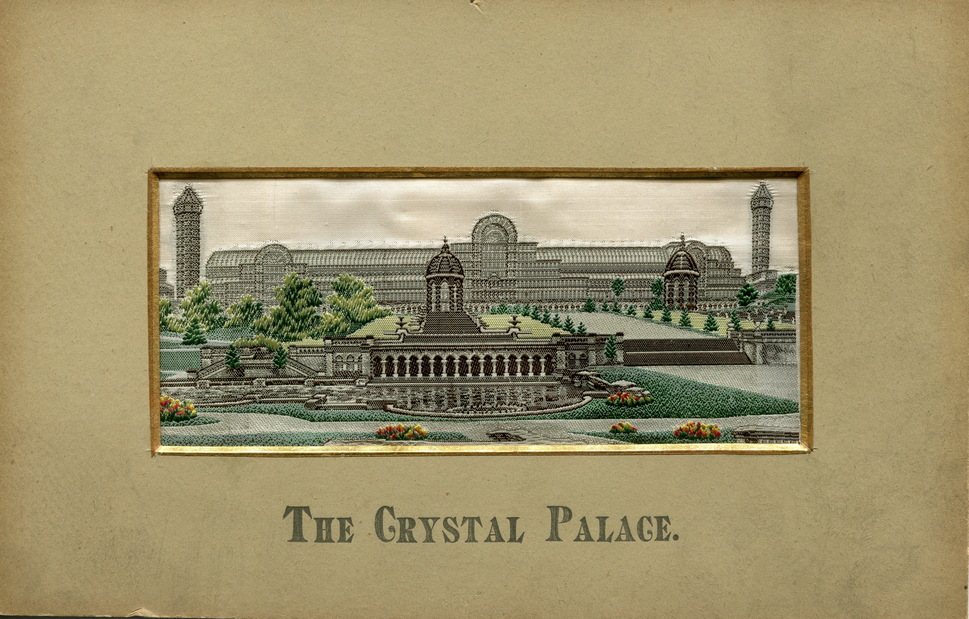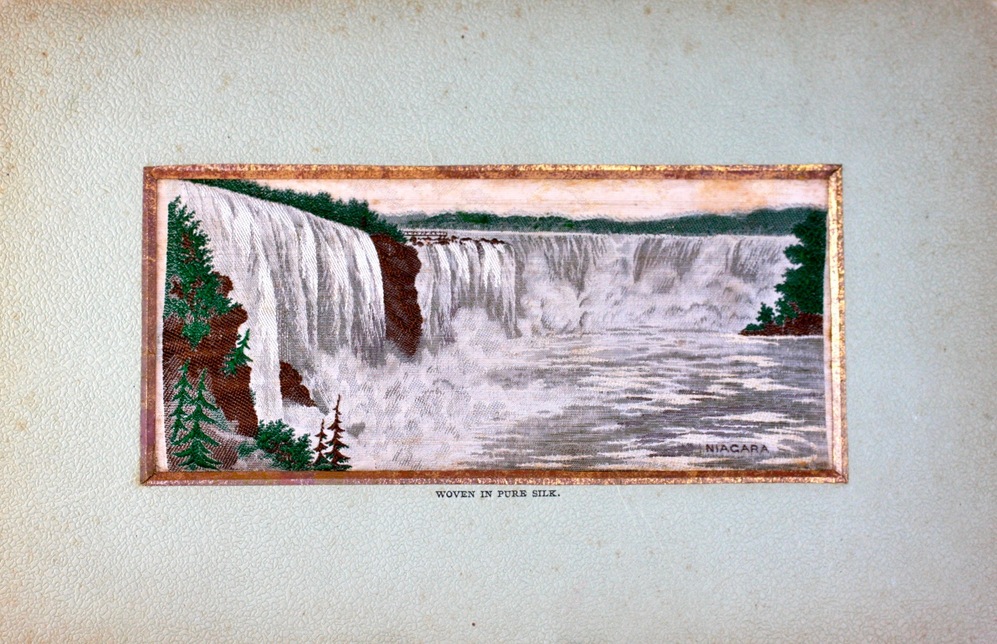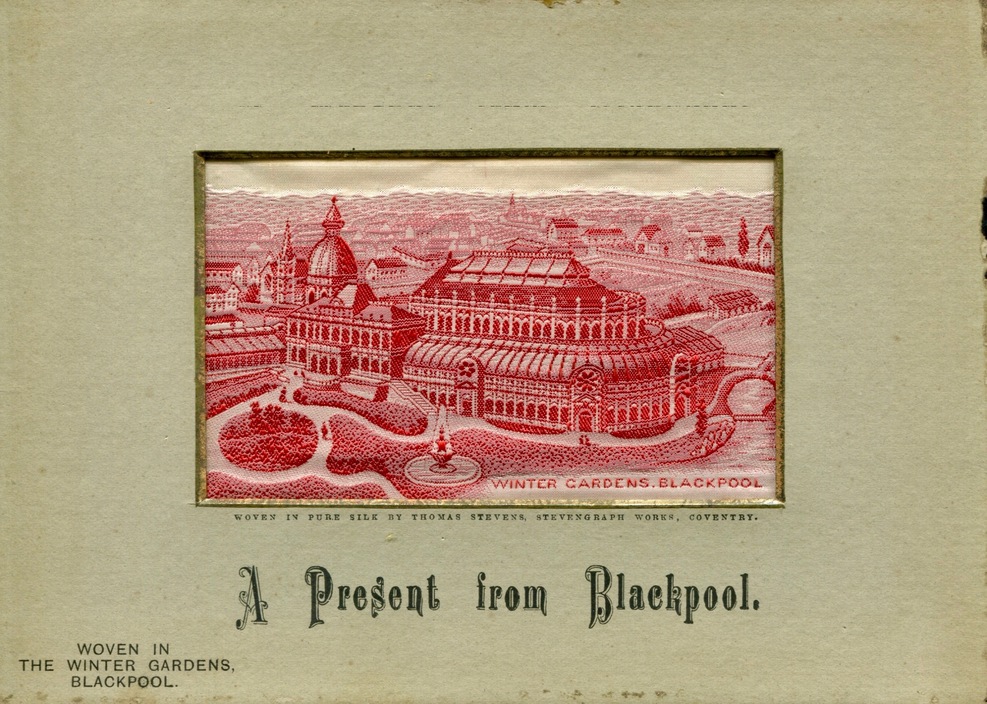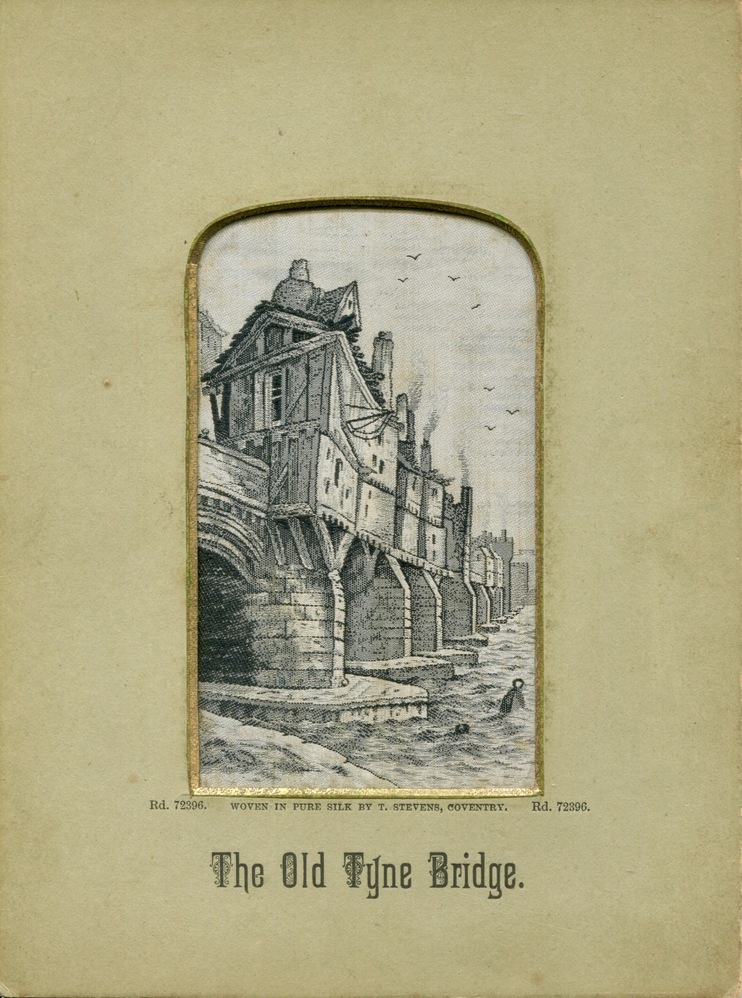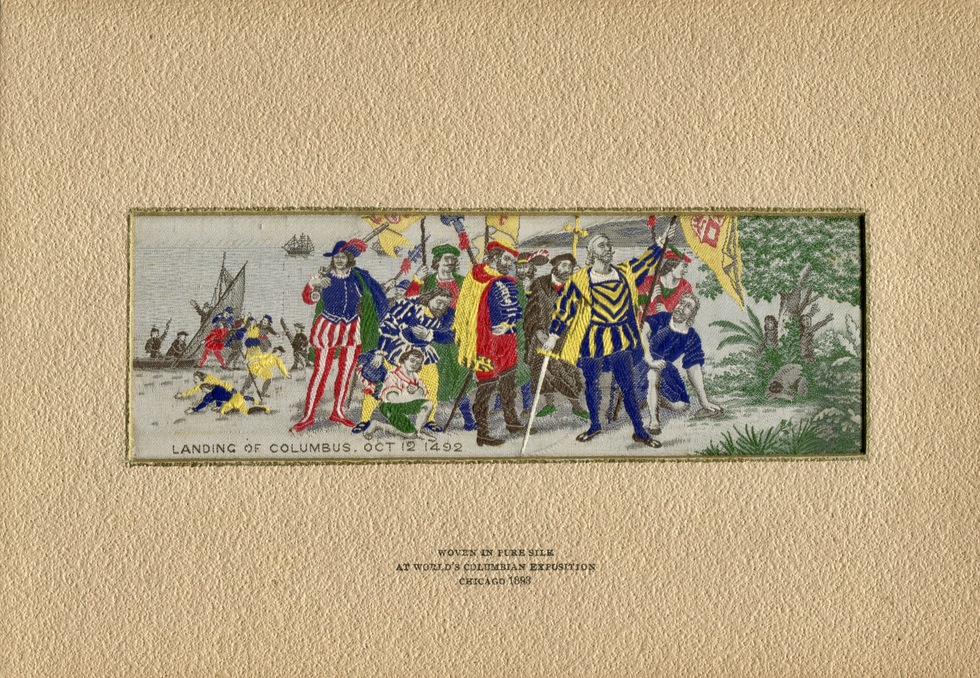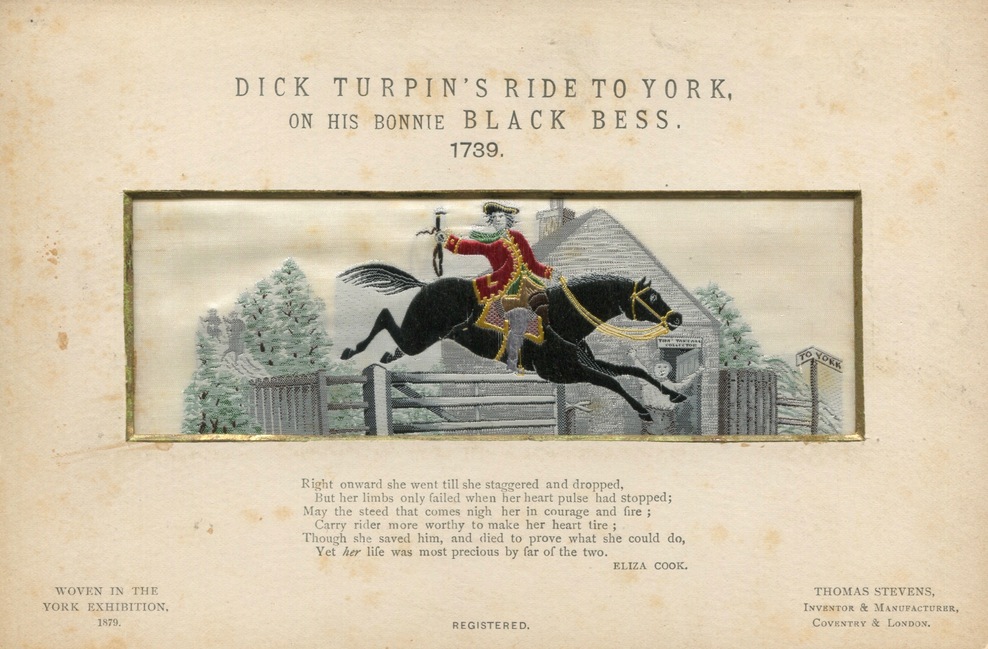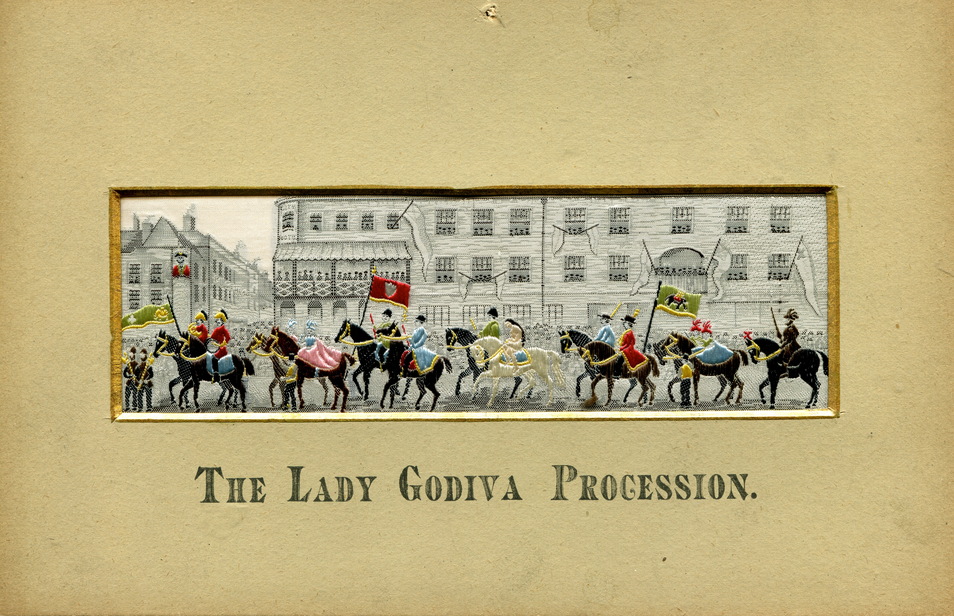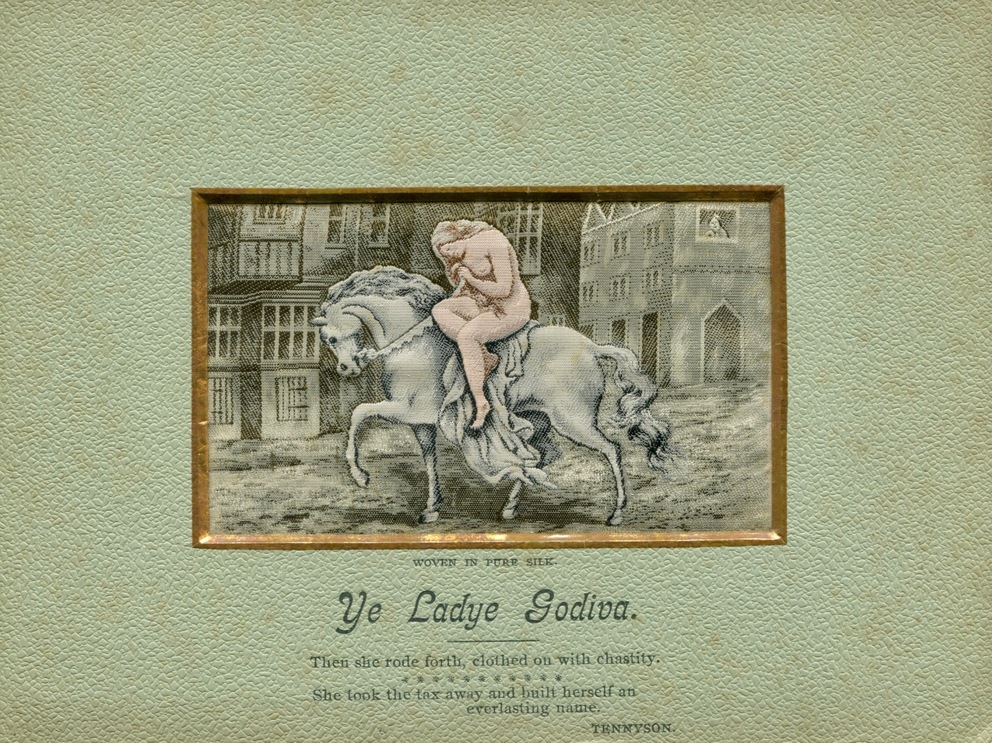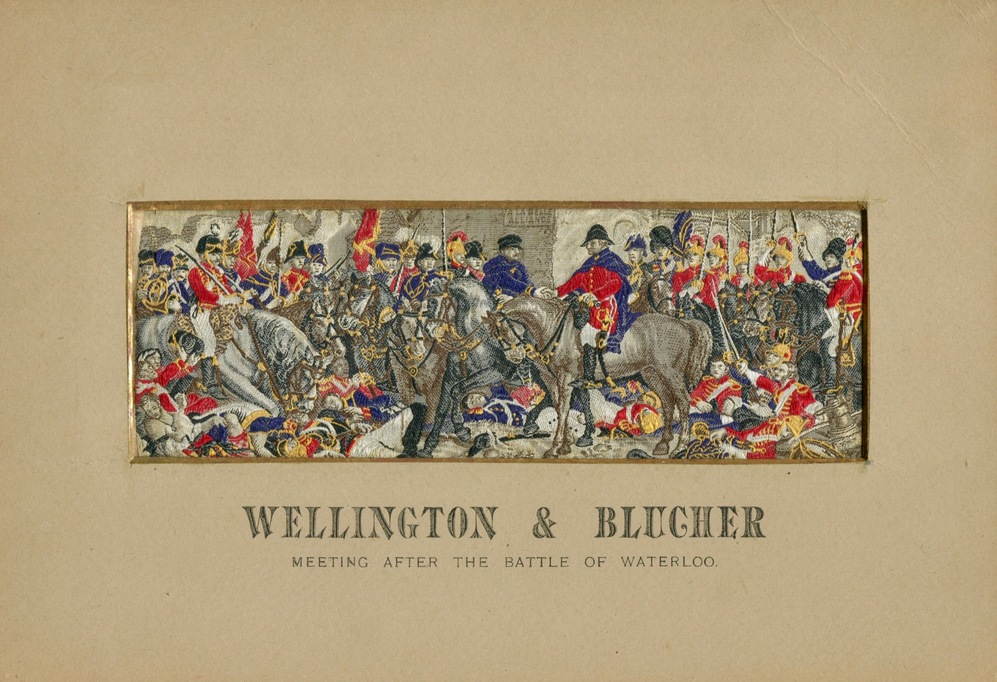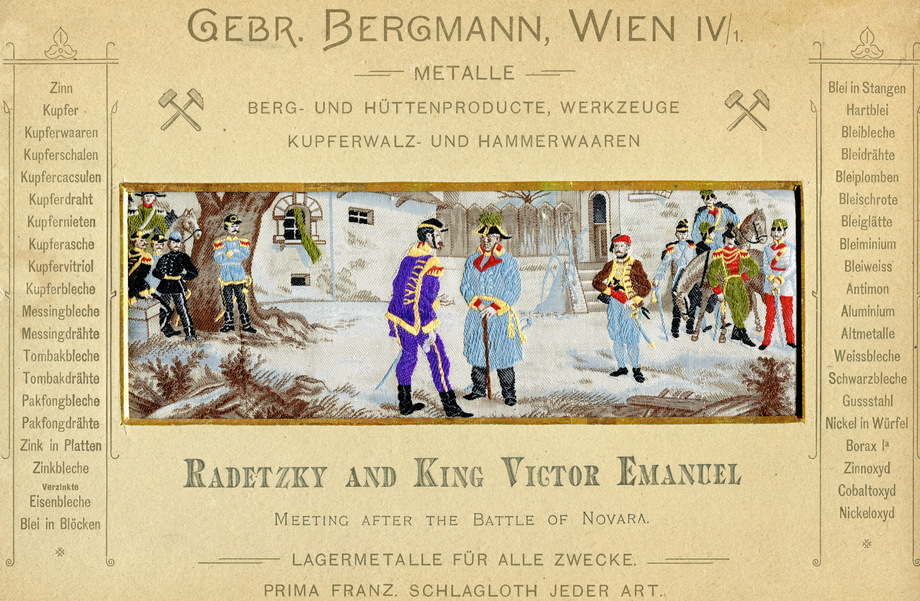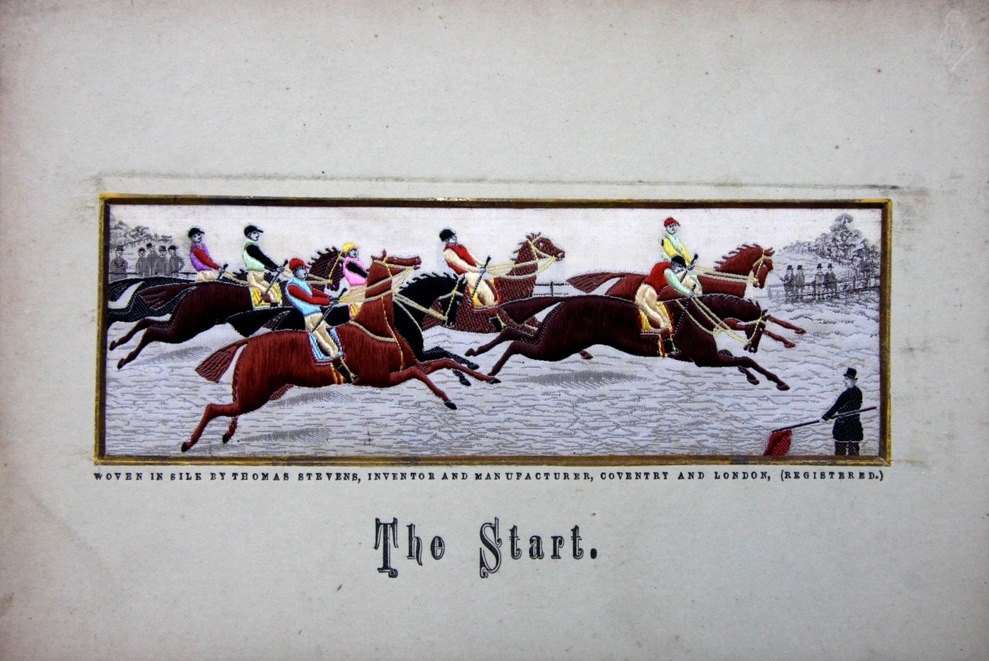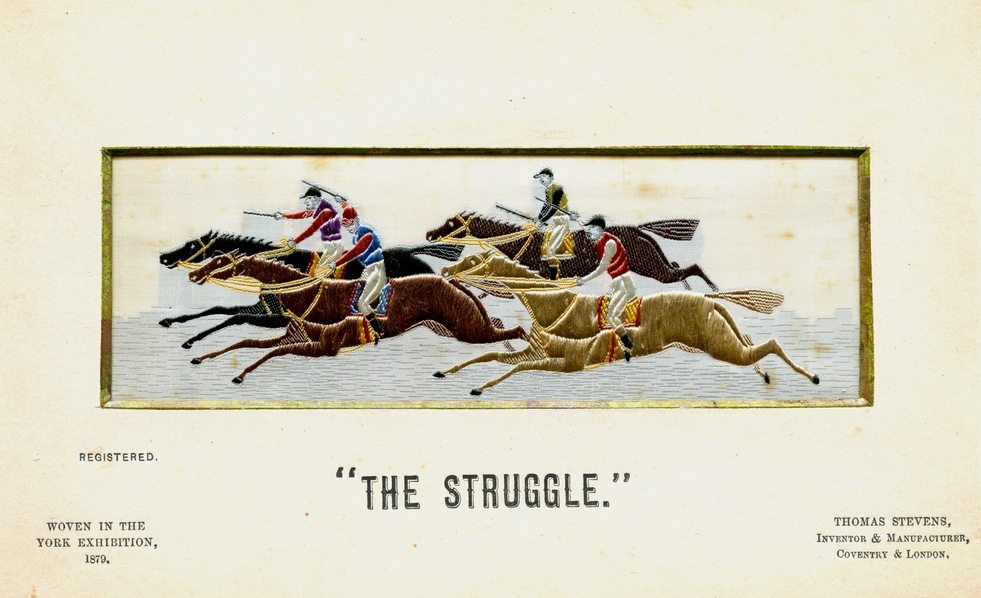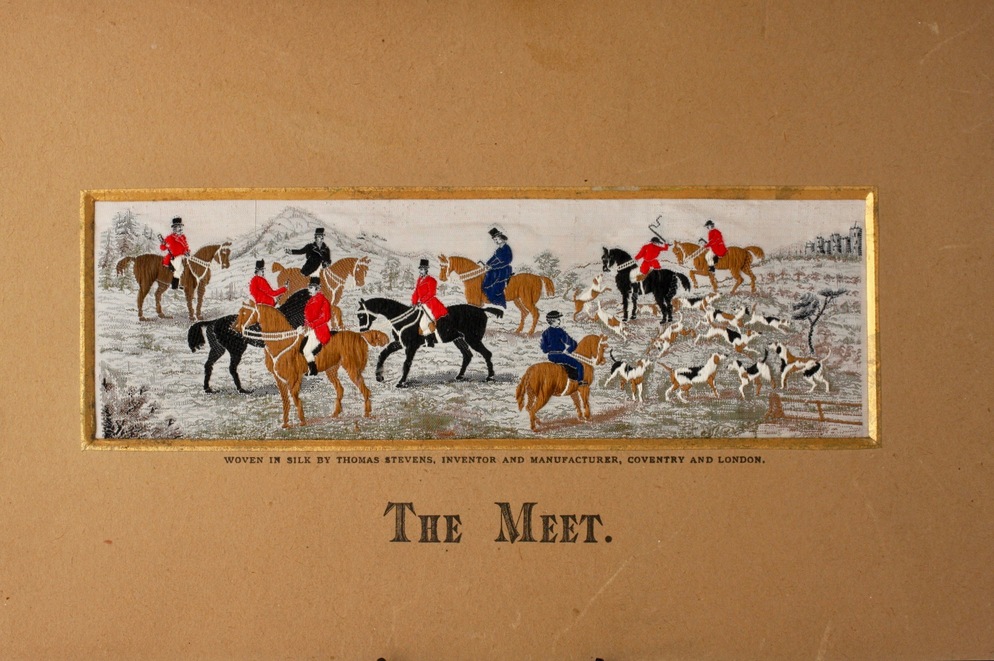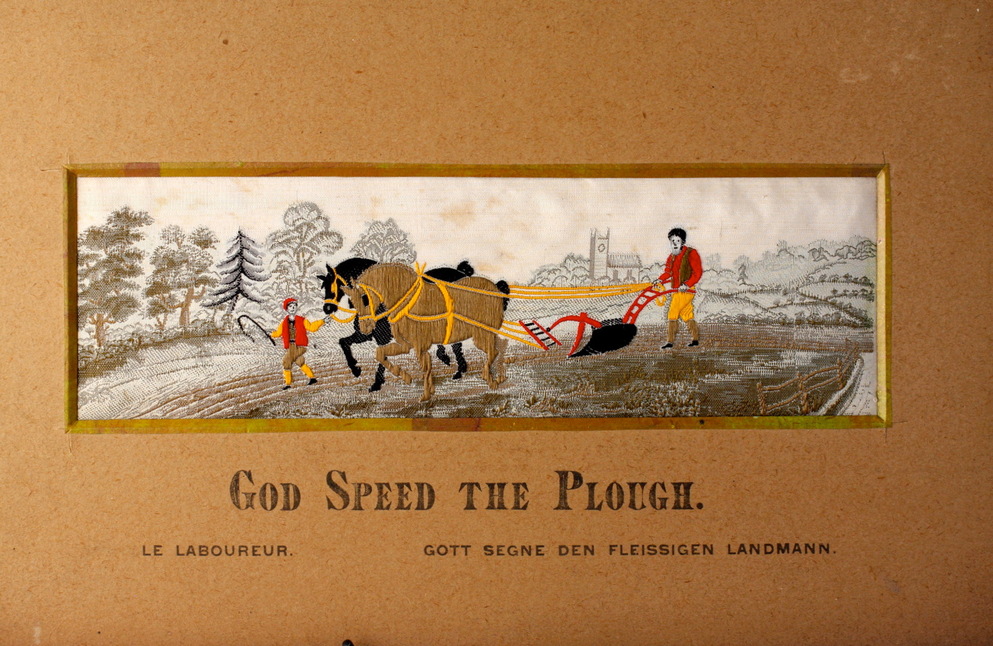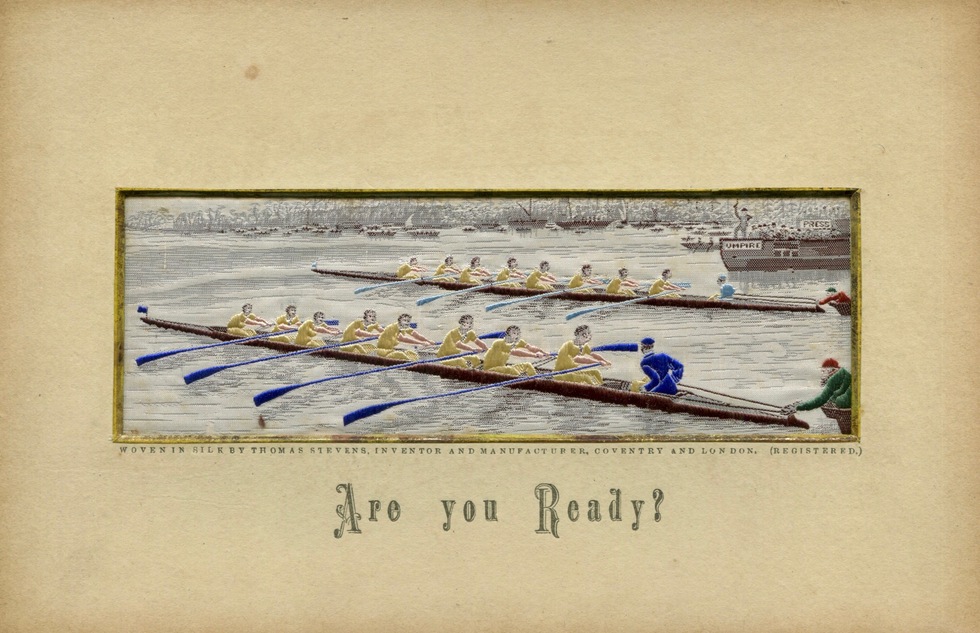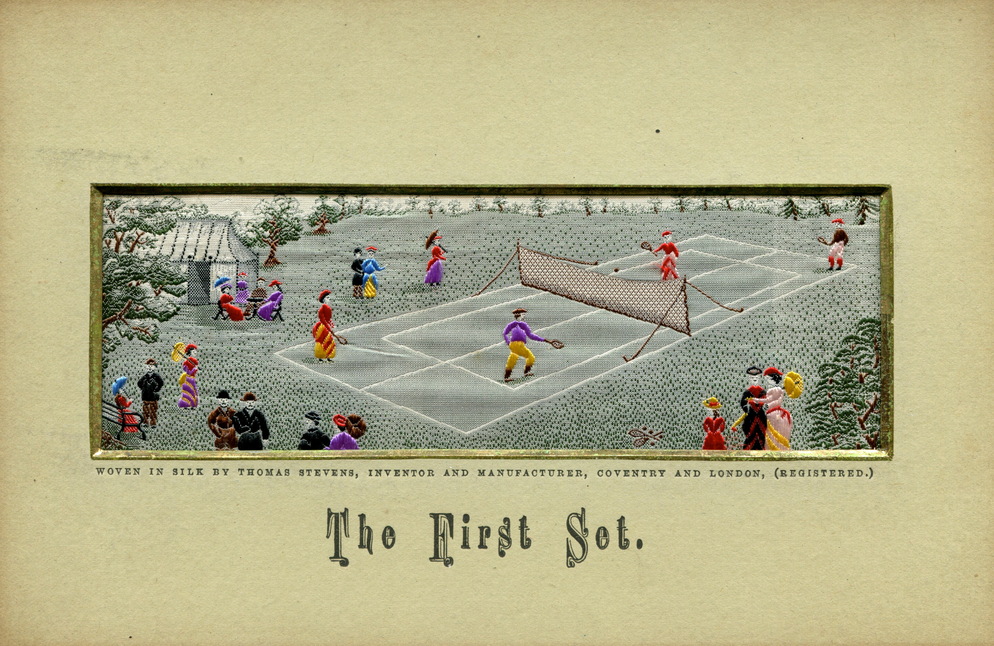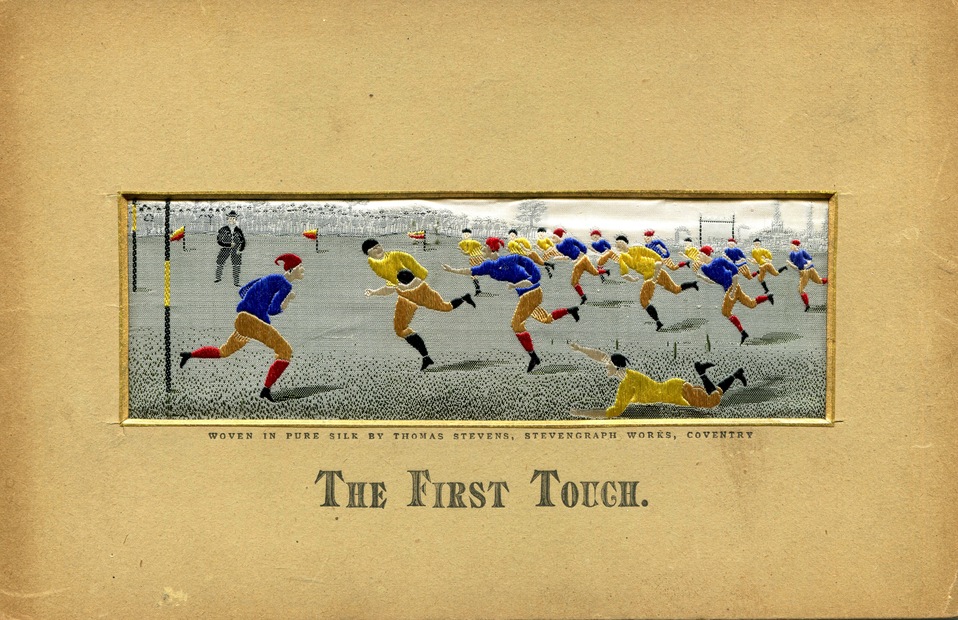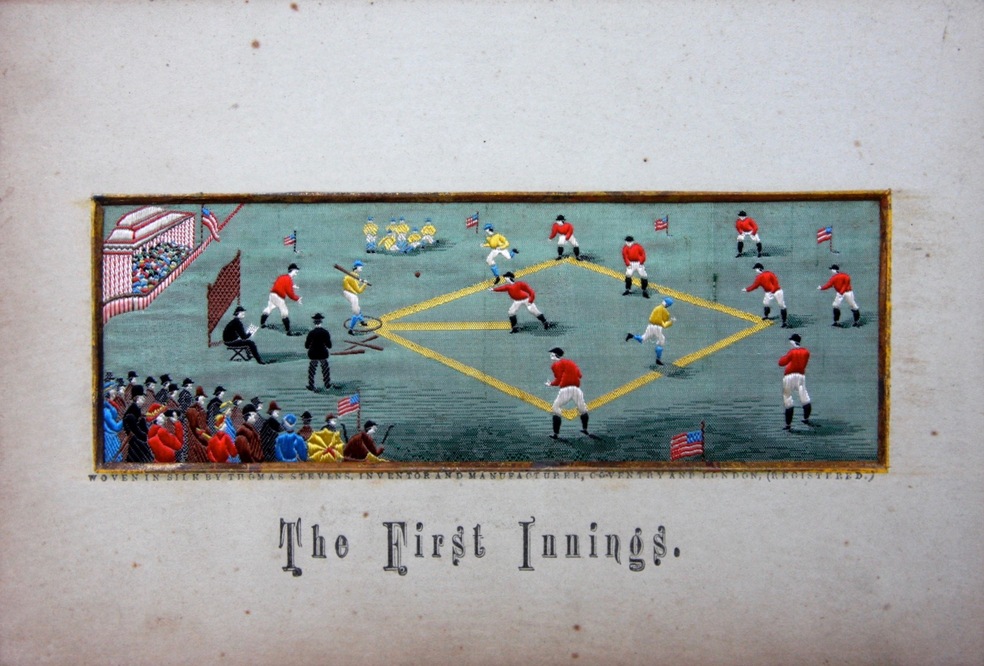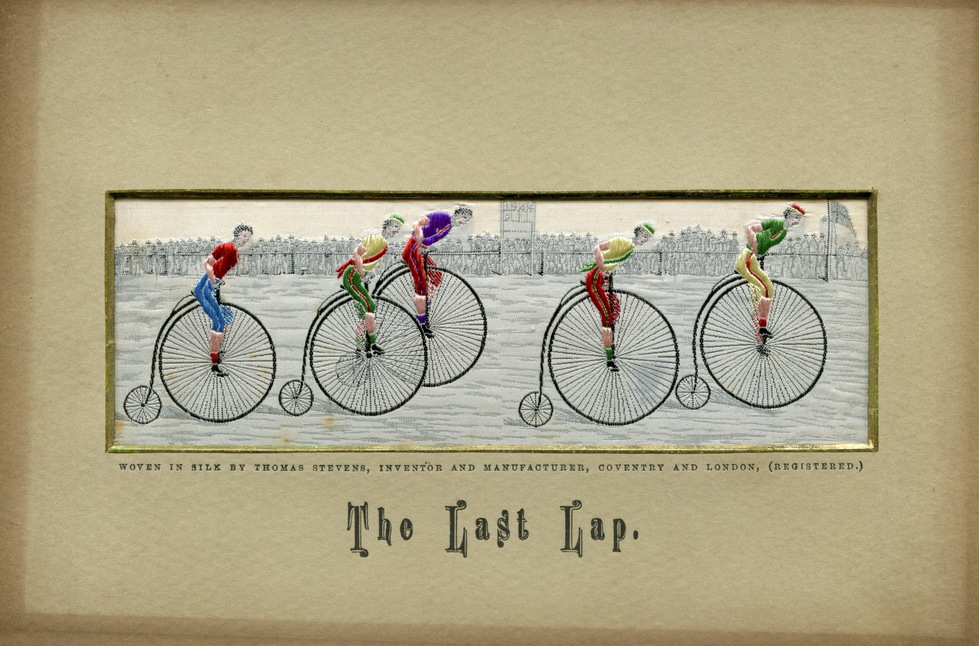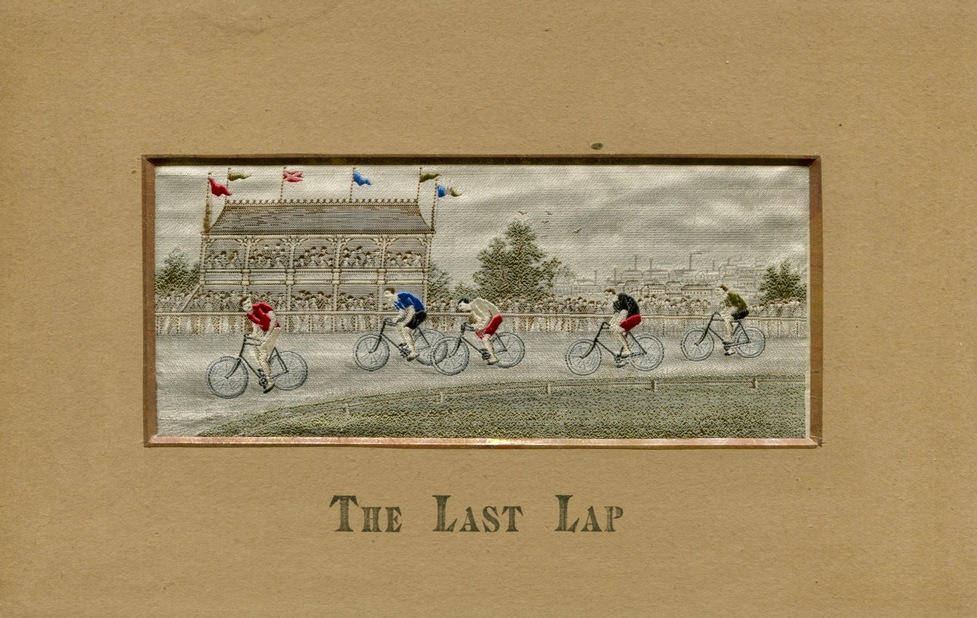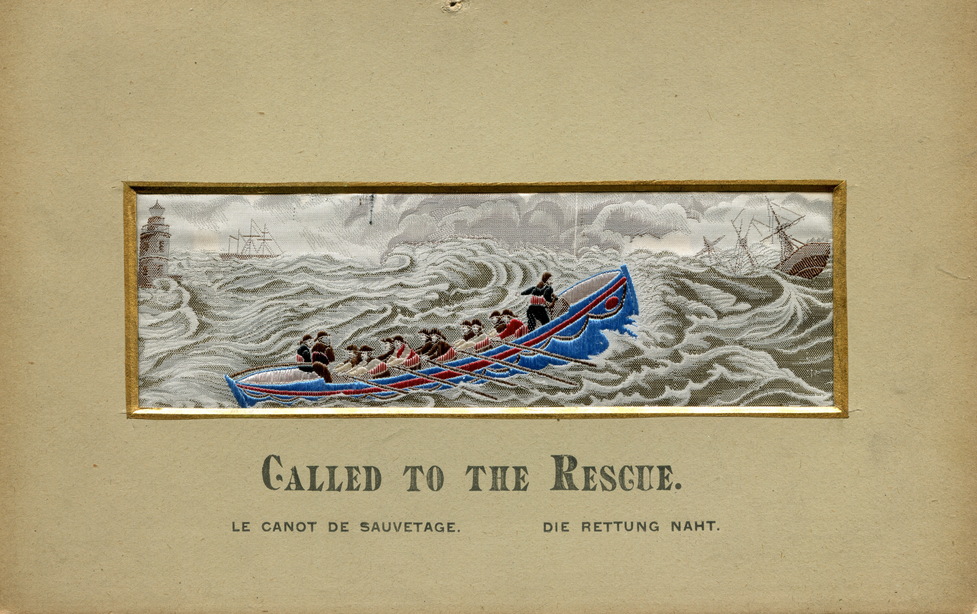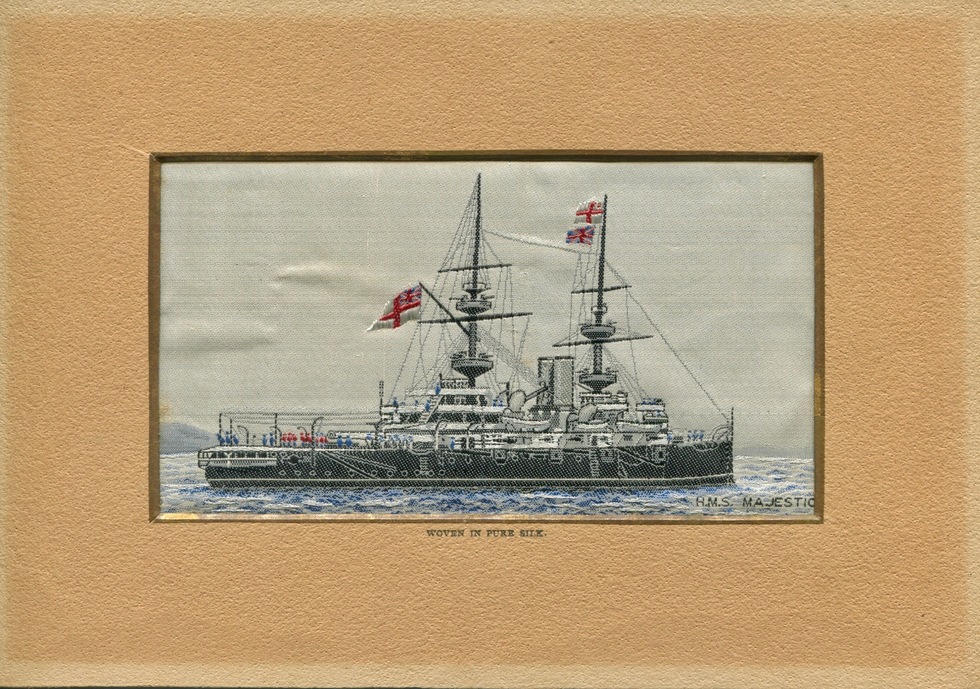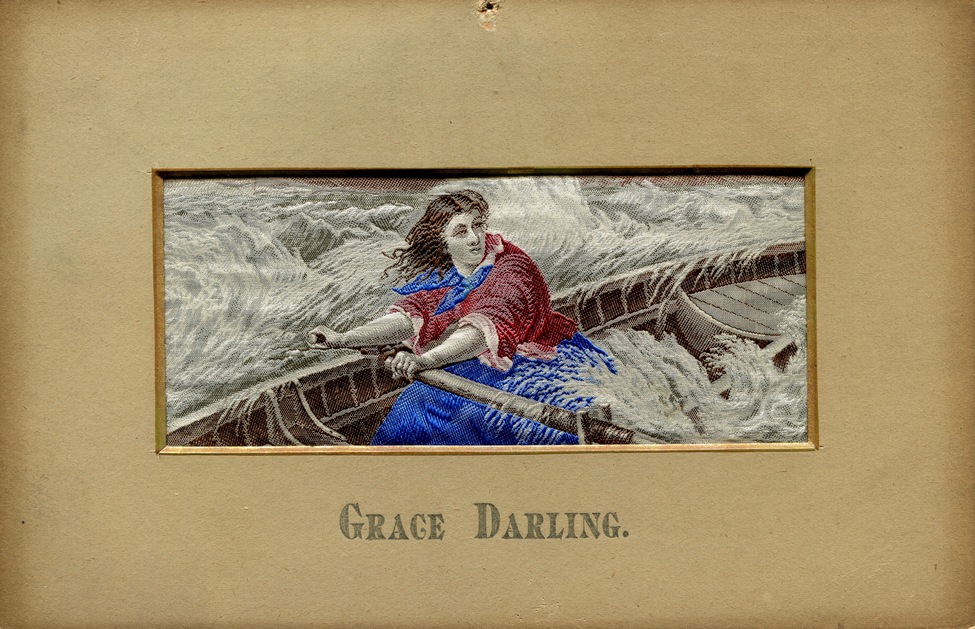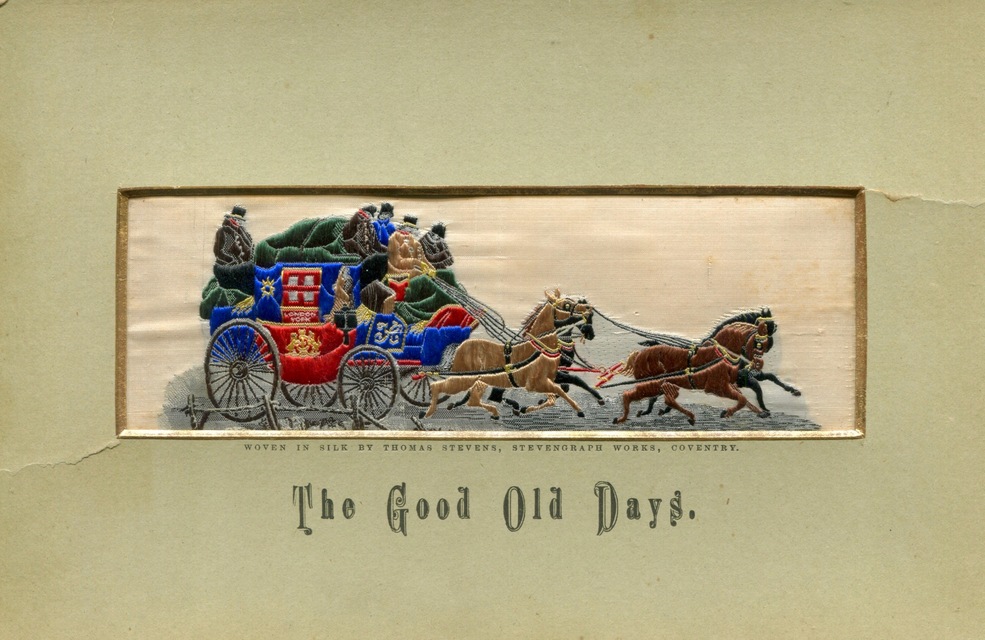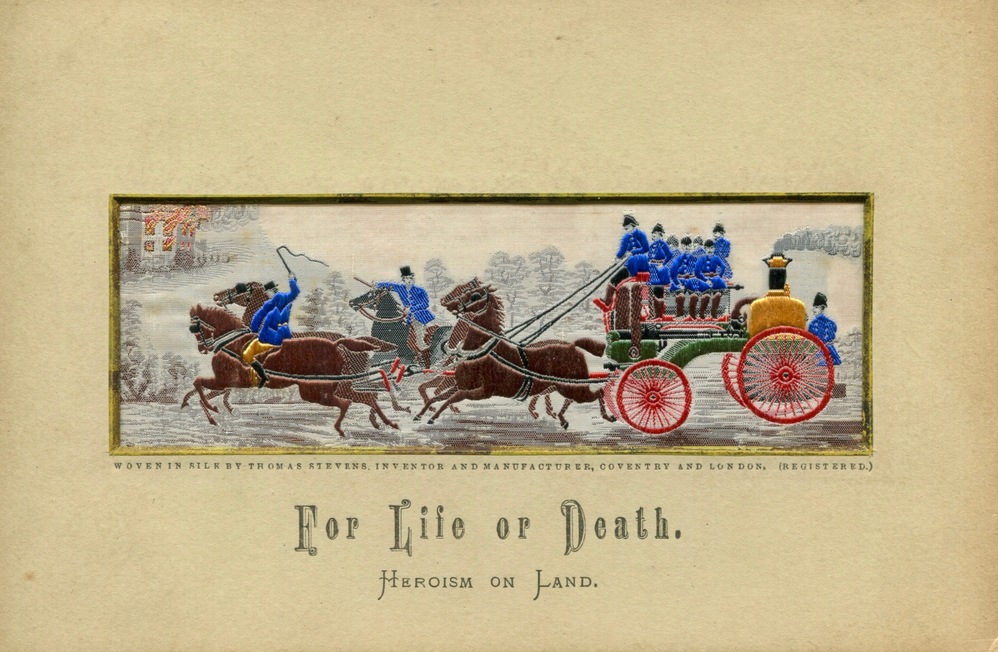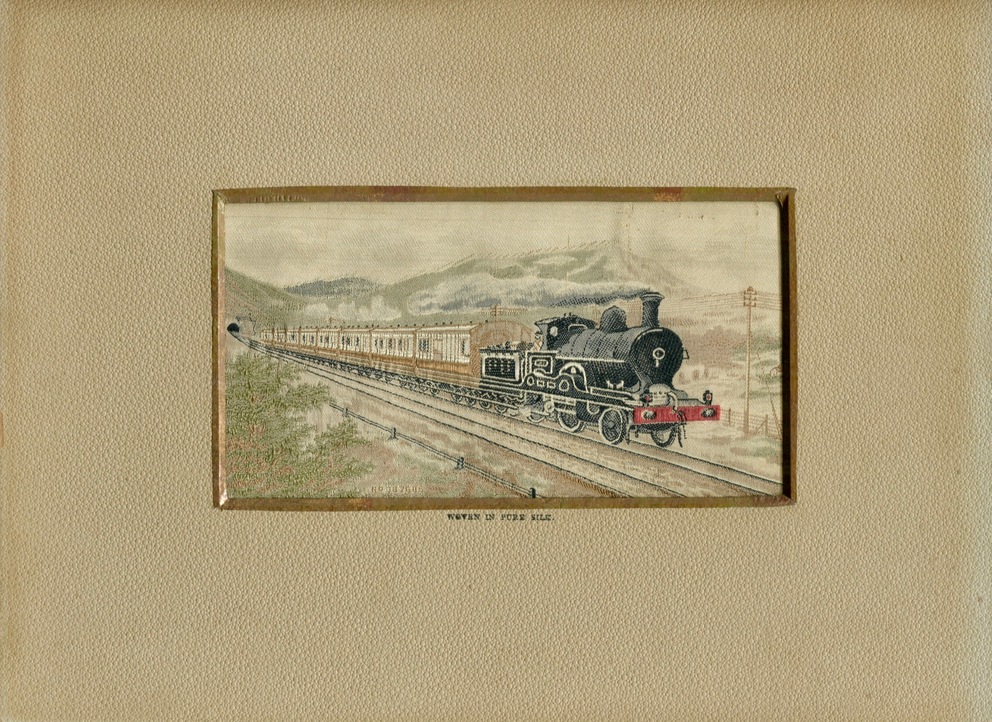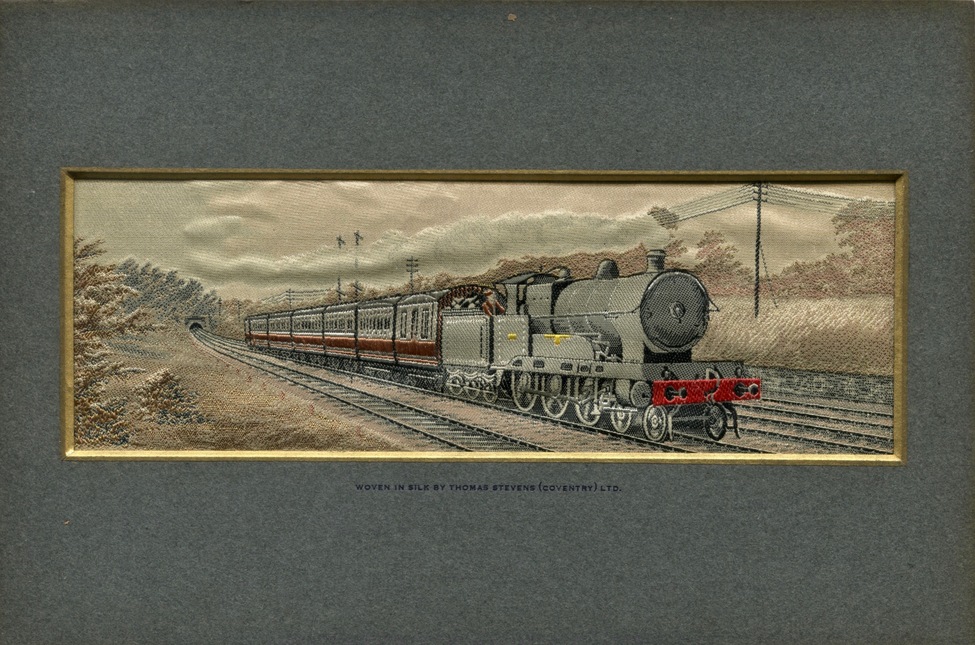 Stevengraph Portraits