Welch & Lenton and Bollans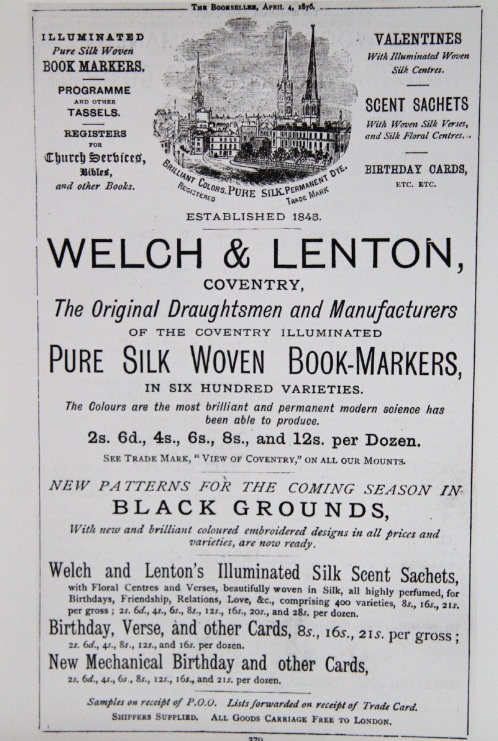 There were many Coventry weavers producing Stevengraph-like novelties but most were primarily involved in silk cloth weaving rather than souvenirs. Reference to these weavers can be found in Godden's book, Stevengraphs (see bibliography) or on the stevengraph-silks website. Two better known manufacturers are Welch & Lenton in Coventry and Edward Bollans in Leamington Spa who were producing good quality bookmarks and silk centred cards.

Francis Welch and James Lenton were best known as designers. Family members, John Welch and John Lenton were manufacturers. It is most likely that the company started as draughtsmen for other Coventry weavers (including Stevens) but years later were producing their own bookmarks and other novelties. Their 1876 advertisement in The Bookseller (image above) boasted some six hundred varieties.
Edward Bollans & Co in Leamington Spa was described as a 'manufacturing stationer' – a change from his original employment as a Chemist. There has been speculation as to whether he was a weaver or that his goods were made mostly by Welch and Lenton*. Identical bookmark designs are often seen with the either the Bollans or the Welch and Lenton names woven on the back. The two companies had close connections. Bollans's obituary states that it was 'in Valentines that Mr Bollans specialised in his manufactory in Clemens Street.' Many of his silk woven centred cards attest to that claim.
*A Leamington Spa newspaper at the time wrote "some new and elegant silk book-markers have been recently produced by Messrs Bollans & Co, valentine manufacturers, and fancy stationers of this town, on their new jacquard looms ….It says much for the enterprise of Messrs Bollans & Co, that they should have established a special manufactory of their own."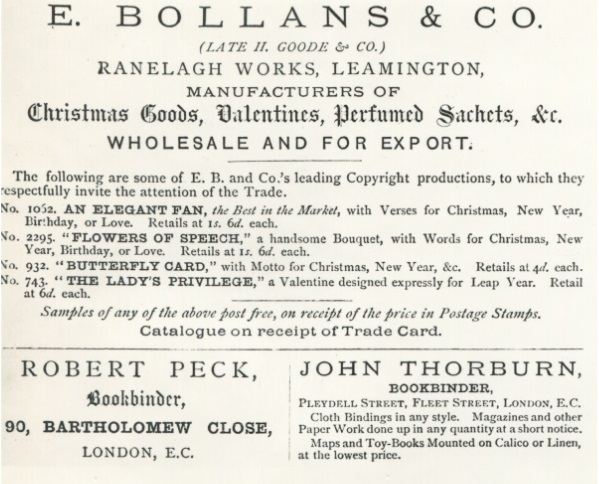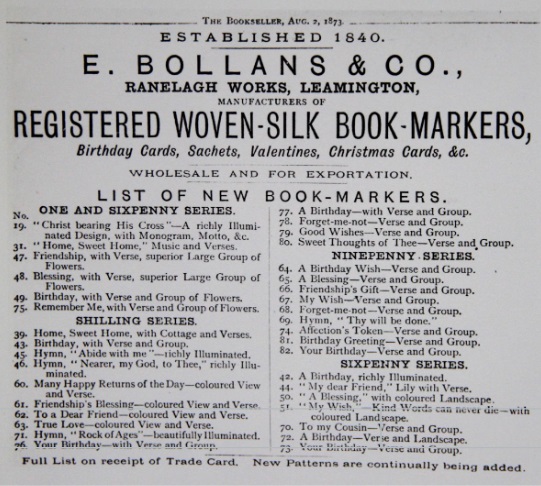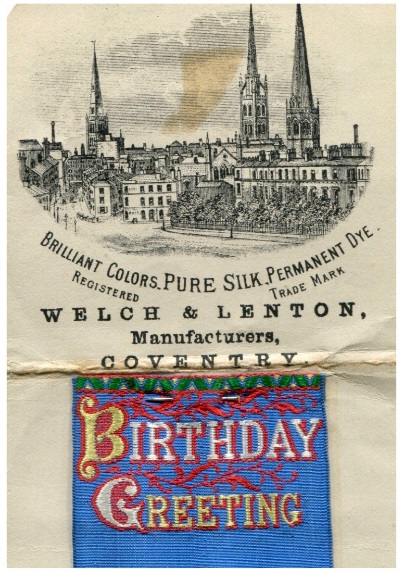 Welch & Lenton Gallery
a small selection of bookmark & woven silk centre card designs (not to scale: sizes vary between 5-12 inches)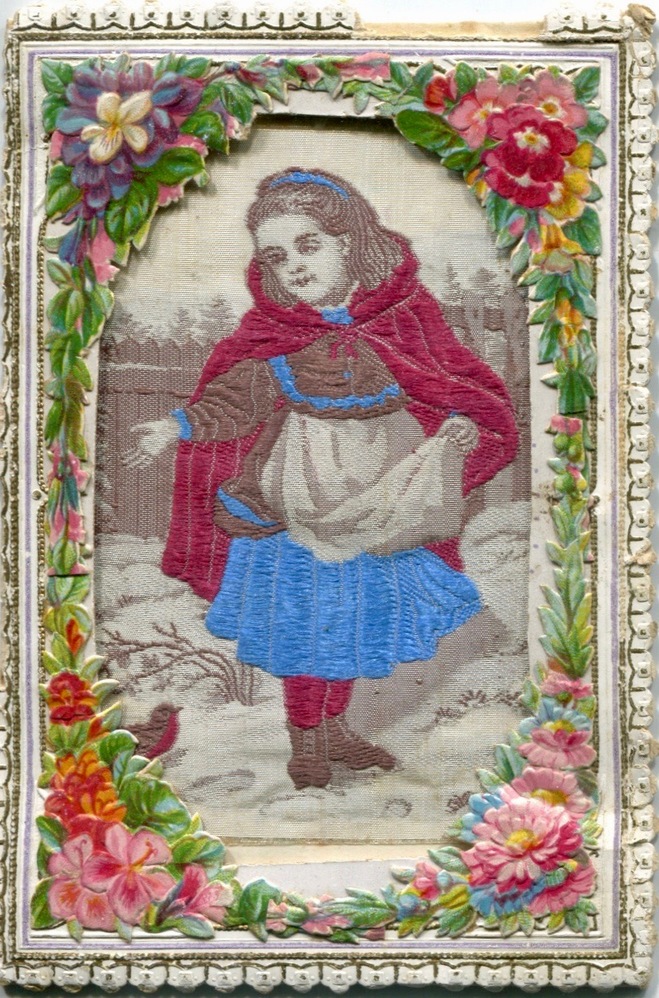 Edward Bollans Company Gallery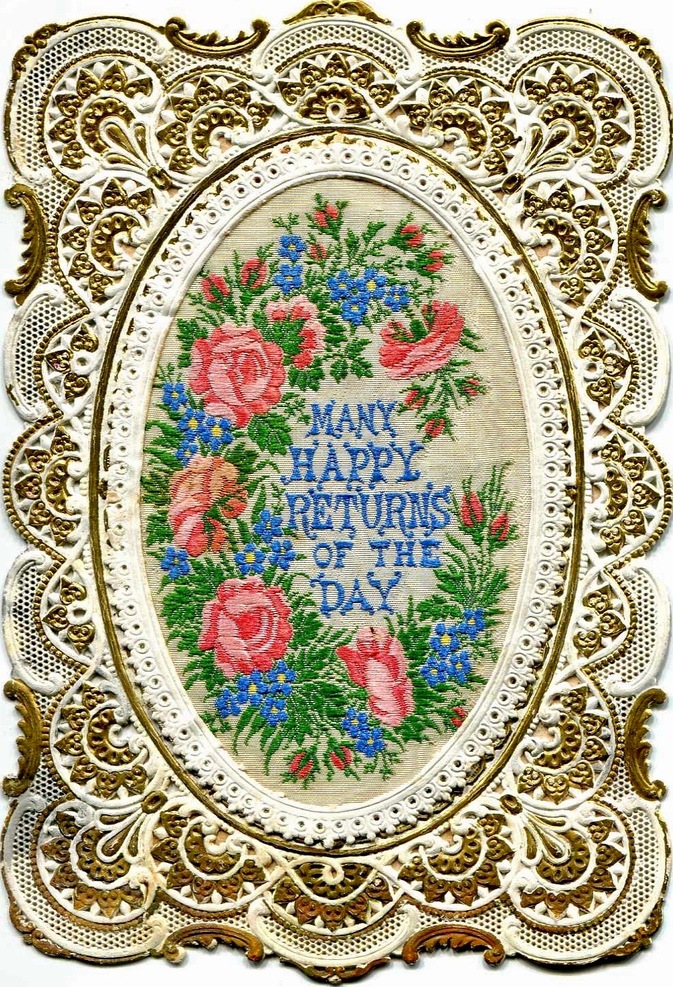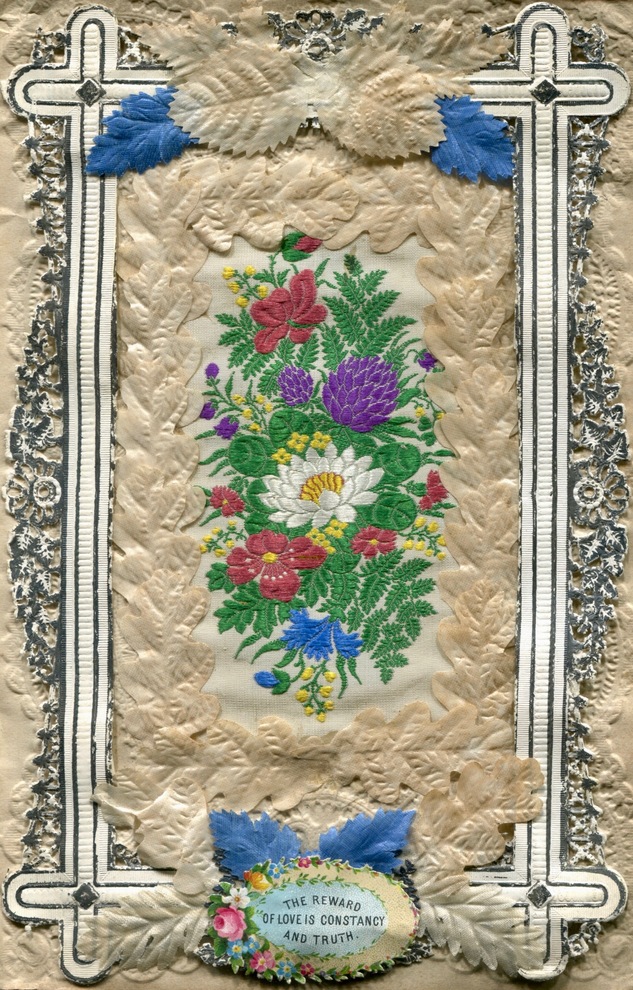 Above: Two examples of Bollans woven silk-centred cards.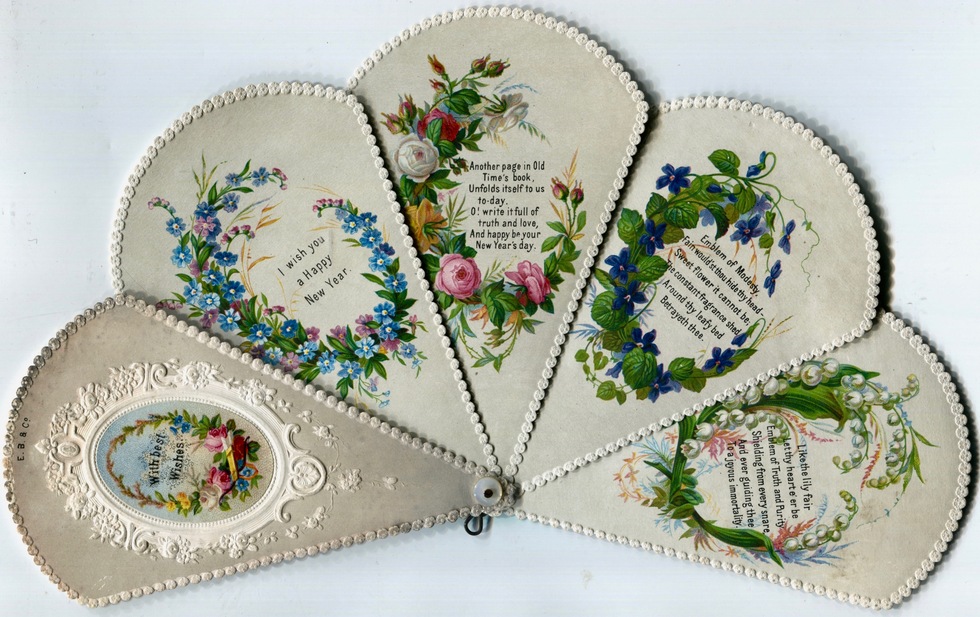 Above: A paper fan (E.B.& Co printed to front and very similar to the Stevens designed versions).

W.H. Grant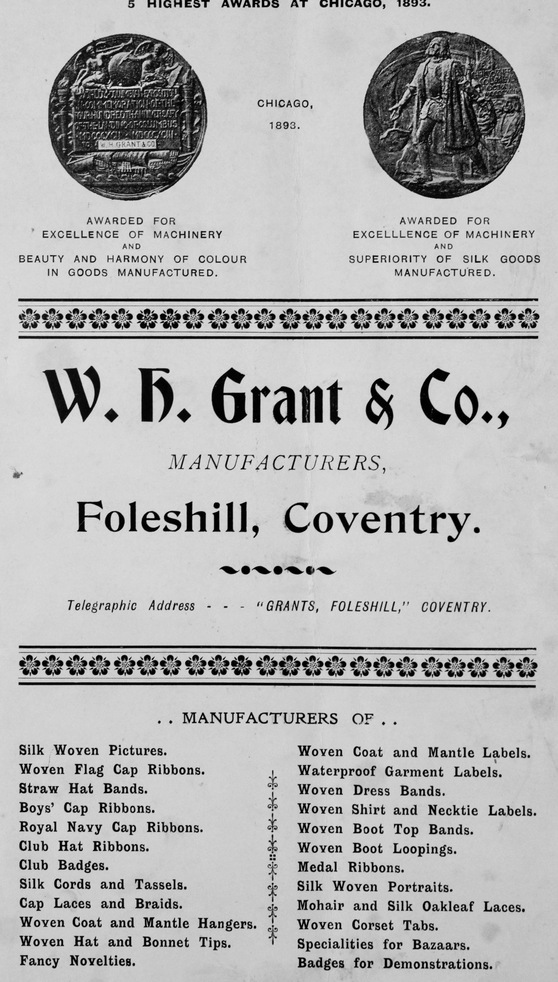 William Henry Grant was born in 1858, in Foleshill, Coventry. It is difficult not to compare the Grant company with the more famous competitor, Thomas Stevens. Each started his own weaving business at the tender age of 24 years- Stevens in 1862, Grant in 1882 when his rival was in full production. Rather than compete he innovated. The novelty products he made were mainly sold at exhibitions where a loom would be set up and worked by a skilled operator. The first known exhibition was in Peterboro in 1882. Although the core business was in ribbons of every variety (for government, clubs, military etc) the innovations included silk pictures, handkerchiefs , braces, and a whole list of other novelties.Grant was the first ever to introduce silk woven portraits, multi view silks, booklets of silk weavings, different sizes of the same designs and many other new ideas. It is likely that Grant was the first weaver in the UK to produce a silk woven postcard. Quite early in the history of the company, an office was opened in New York and soon after a weaving establishment in Paterson, New Jersey. Grant also had links with the French weavers, Neyret Frères in St.Etienne. While Stevens advertised well and sold his goods through agents and stationers whereas Grant relied on exhibition sales. Grant's silks are consequently much rarer and it is probable that there are many designs waiting to be discovered.
There is good evidence that William Grant apprenticed under Thomas Stevens and that their relationship was very cordial. William became an Alderman in 1906 and was Mayor of Coventry in 1920,1921 and 1924. He died in December 1931 – his brother, Joseph died a calendar month later. Joseph junior was destined to take over but, in the event, it was his younger brother, Ridsdale who would be managing the company in 1932. The Coventry factory was bombed in 1941 and postwar production dwindled. In 1961, the long established weavers J&J Cash made an offer for the company which was accepted.
One of Grant's inventions was to weave a name or motto in a pure silk handkerchief for which he received a silver medal. It is just possible that this innovation was the precursor to the world famous Cash's nametape.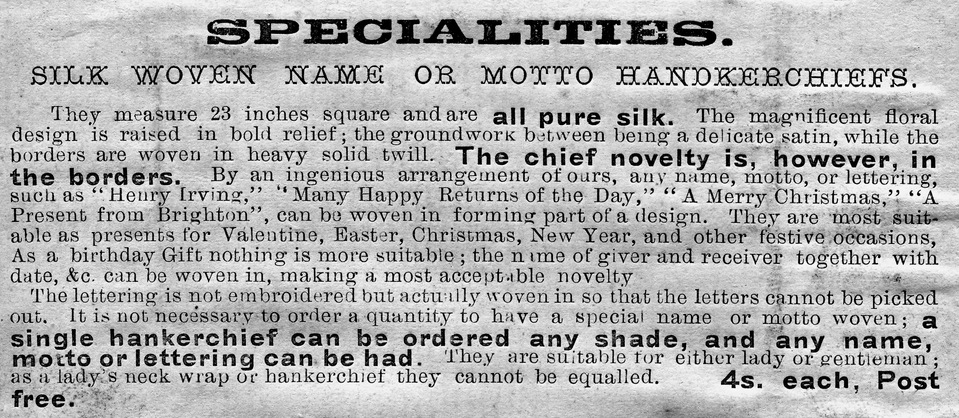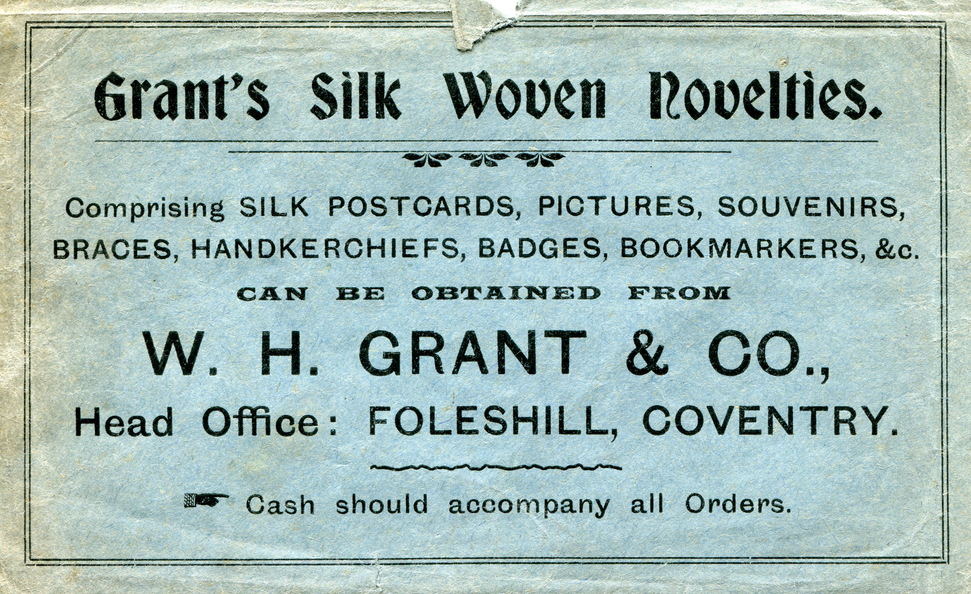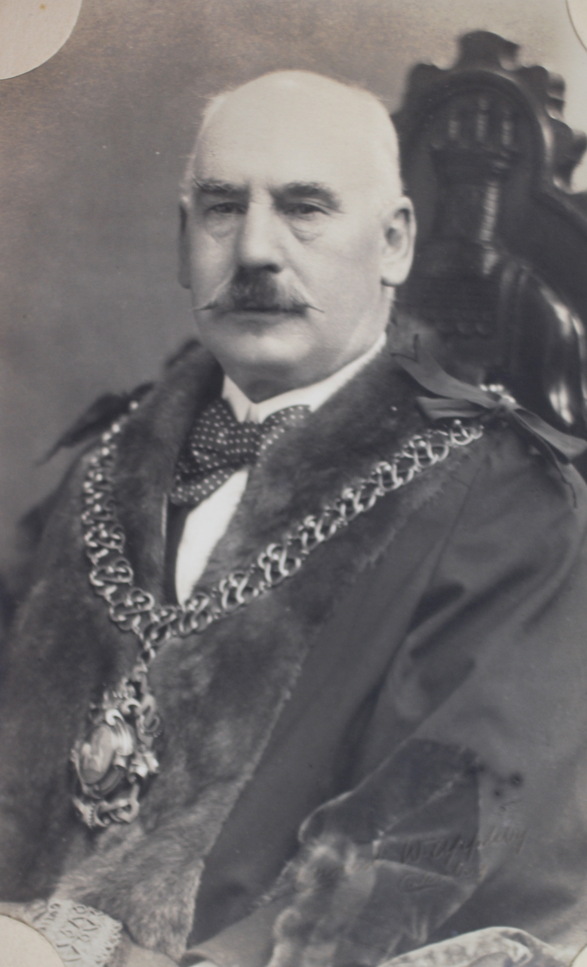 W.H Grant Gallery Portraits, Scenes, Bookmarks & Postcards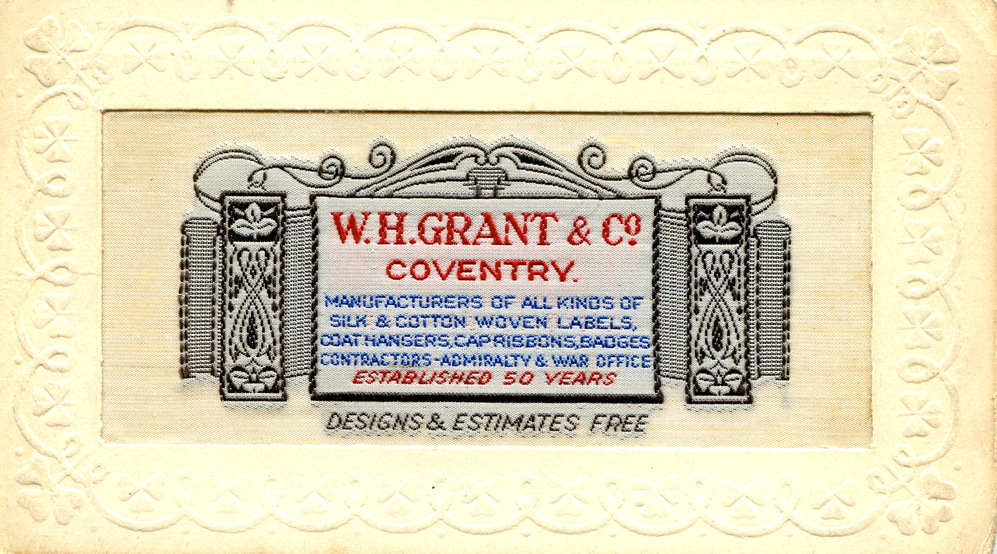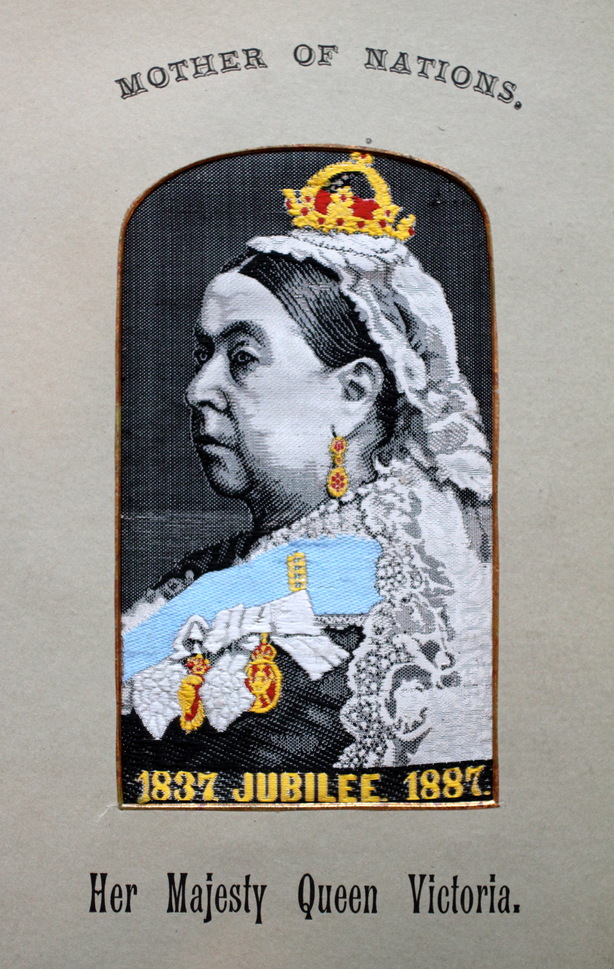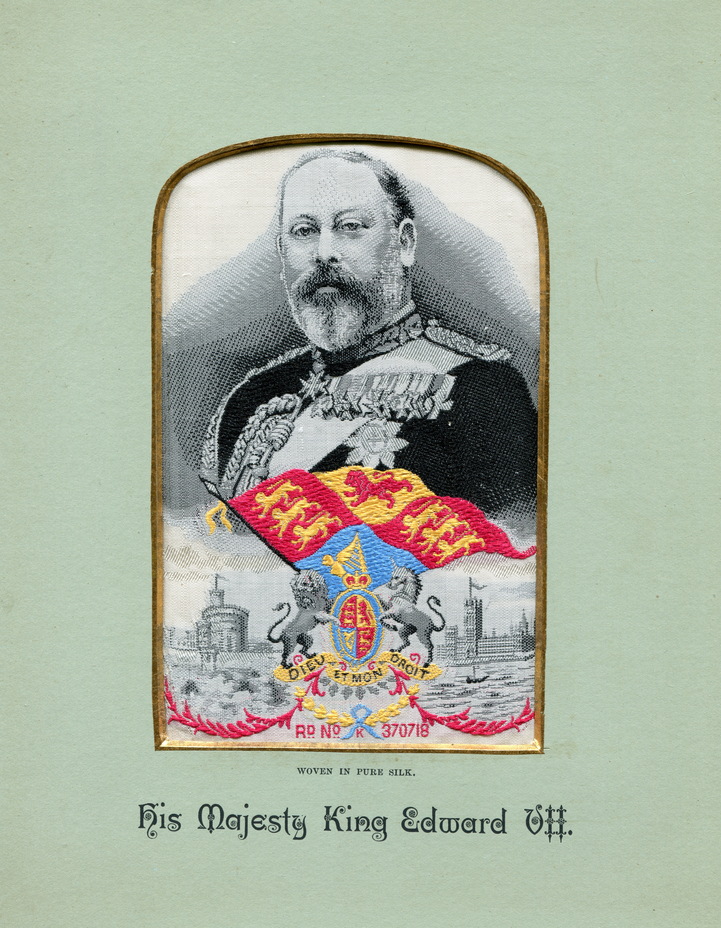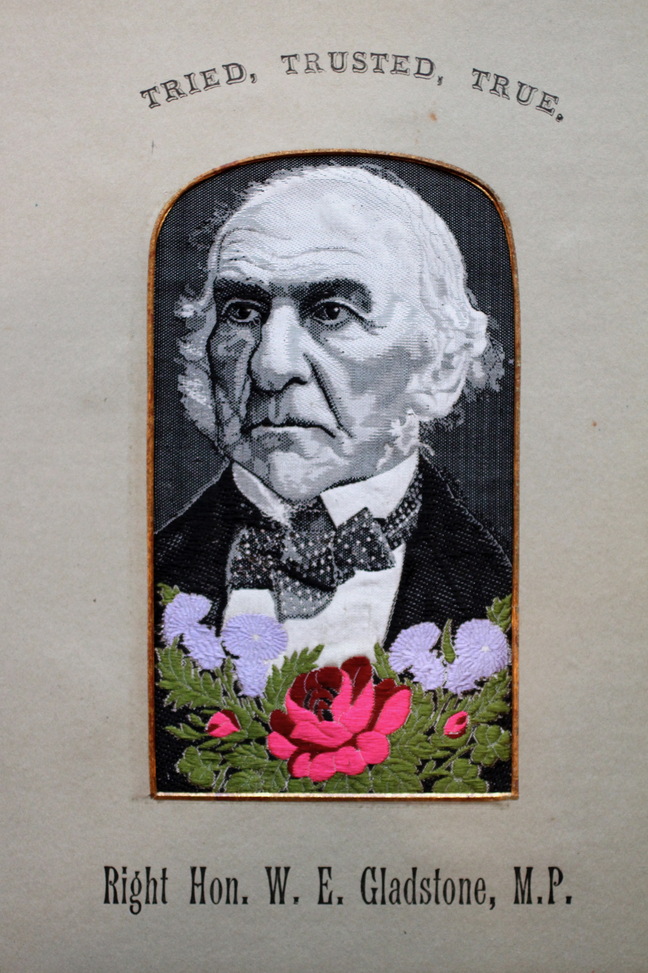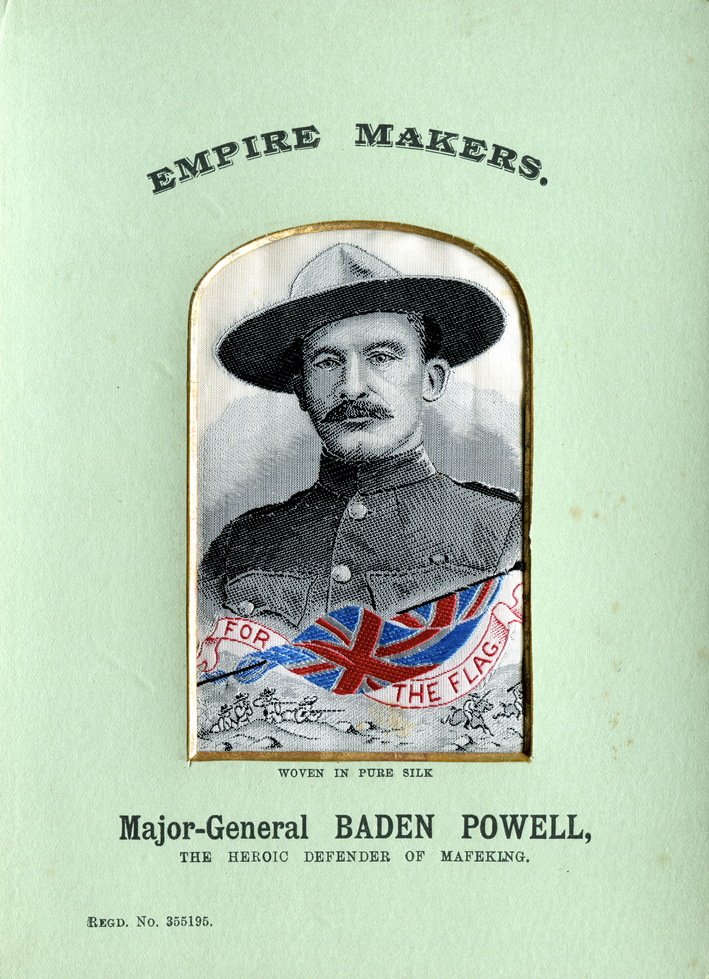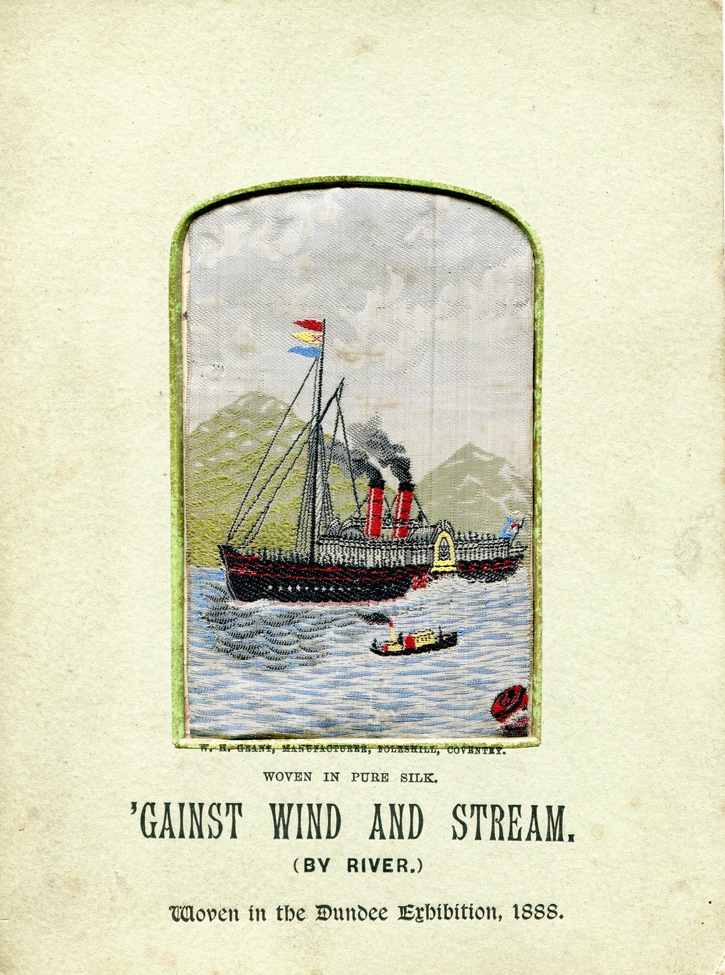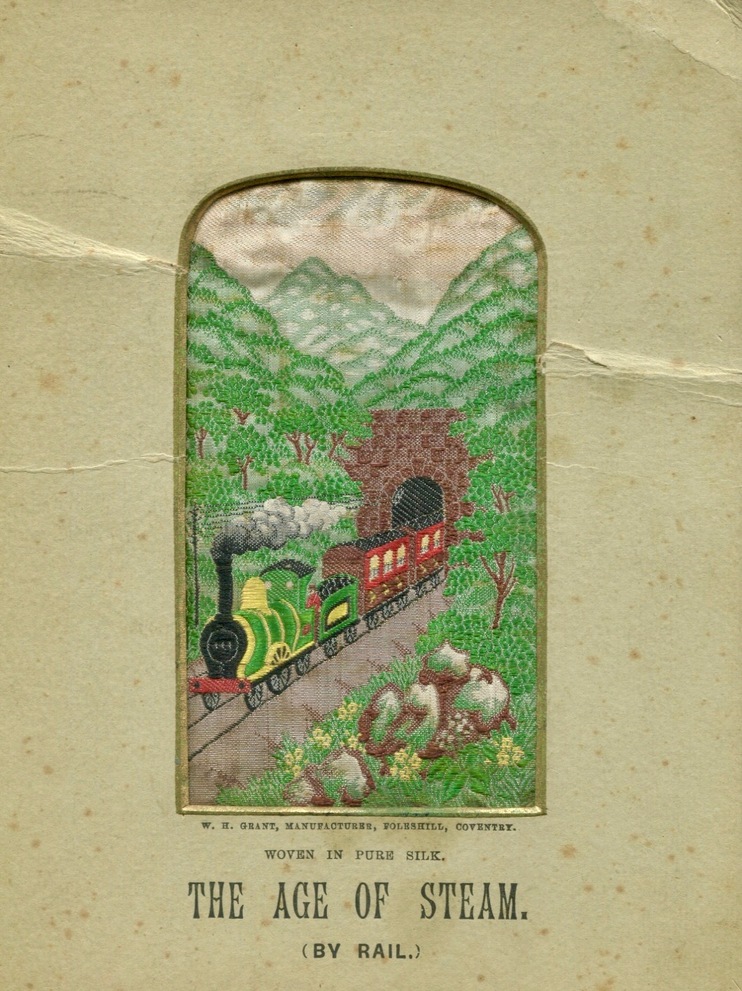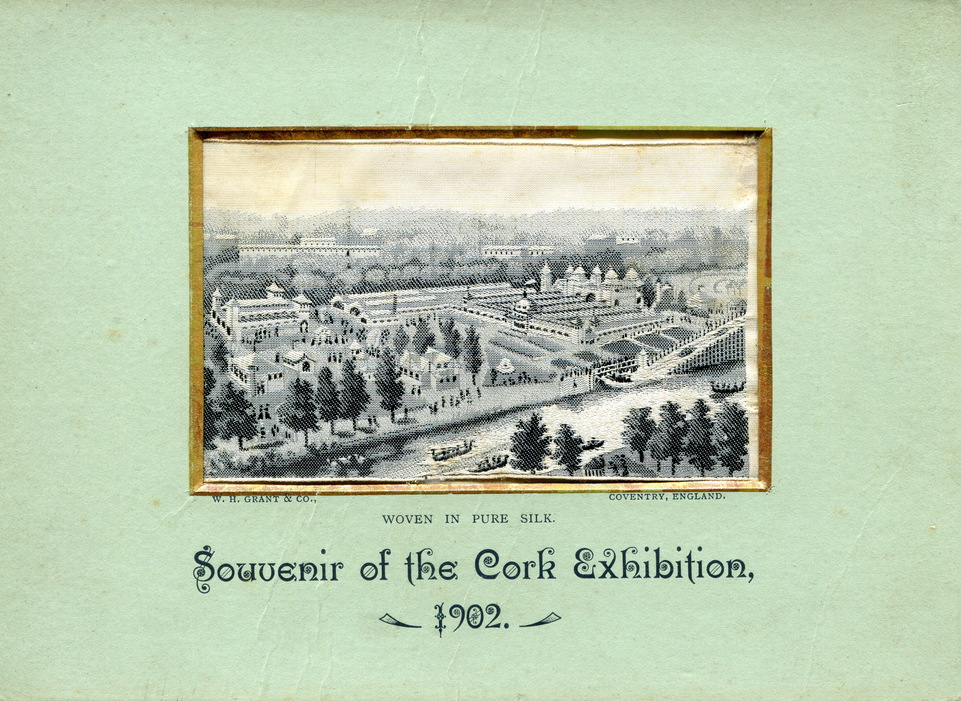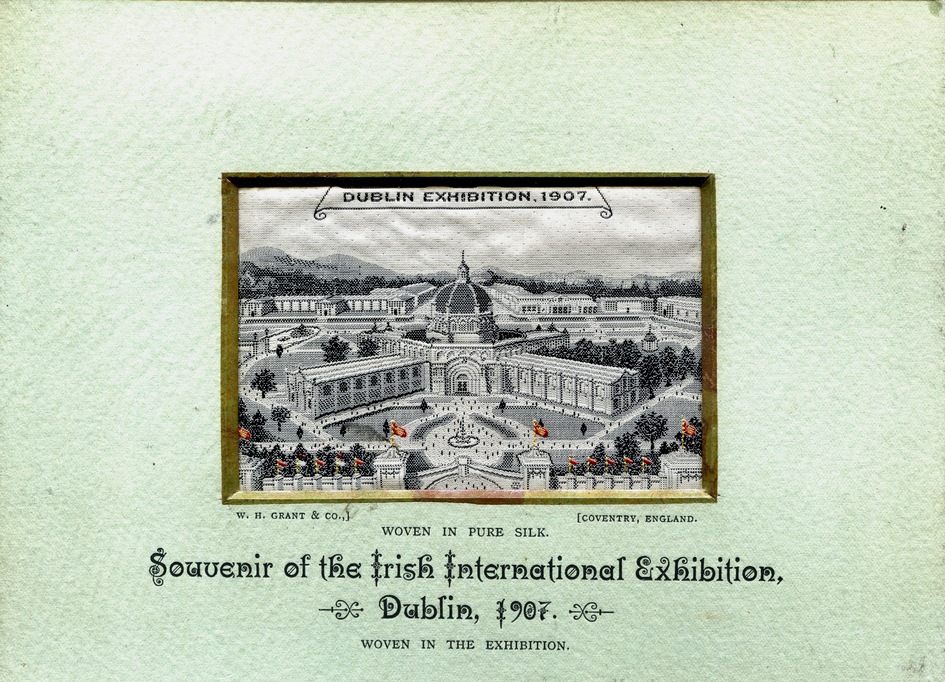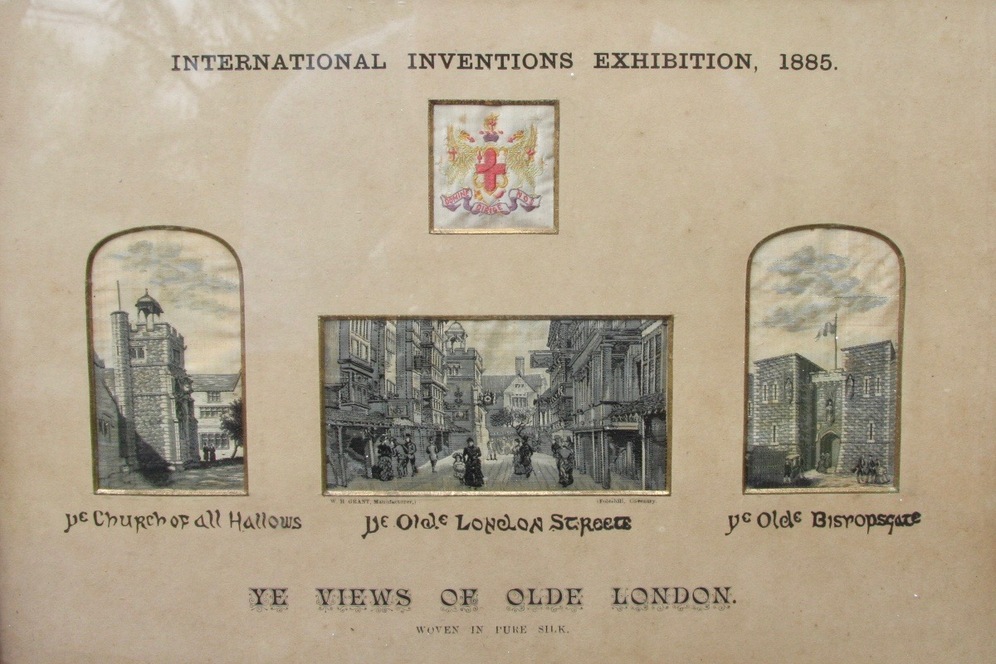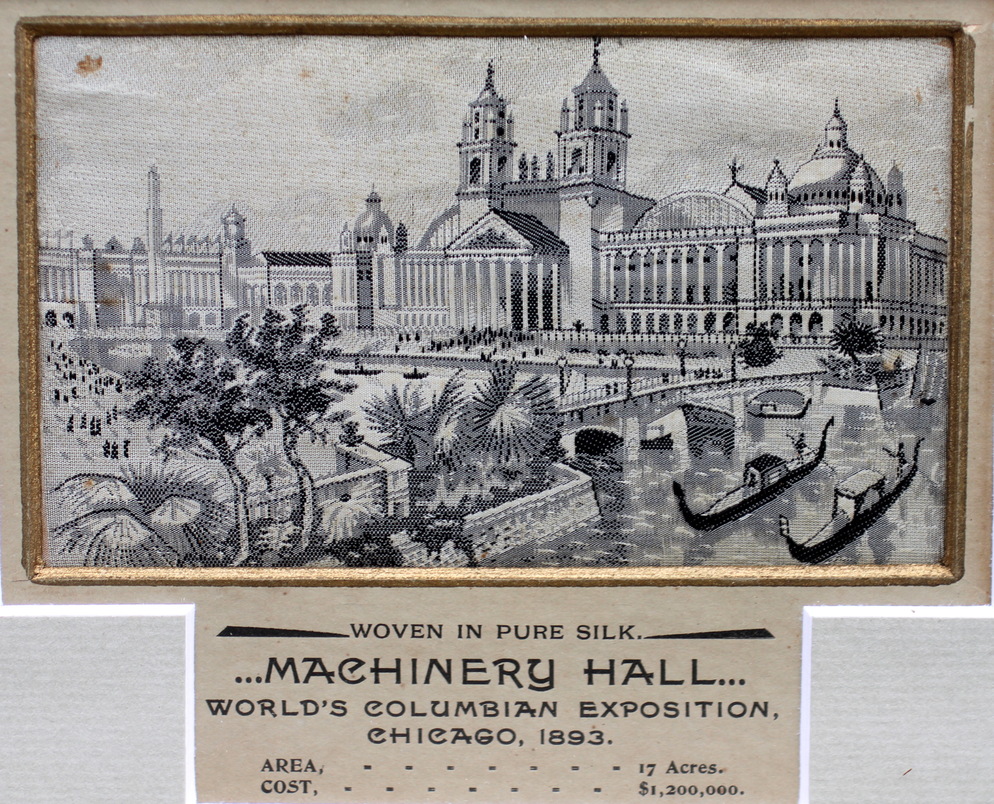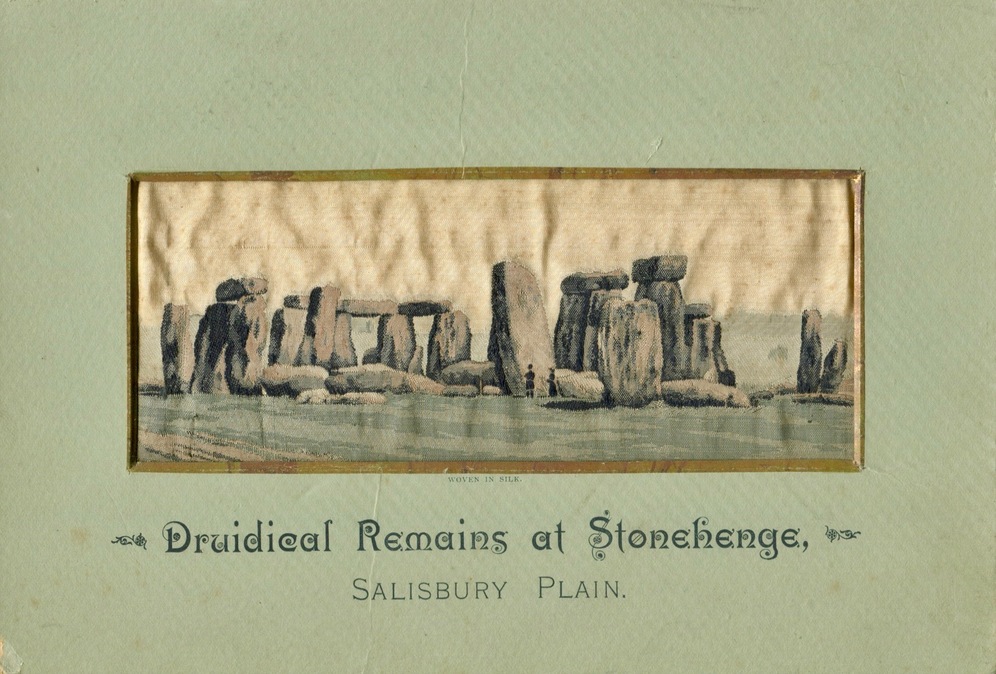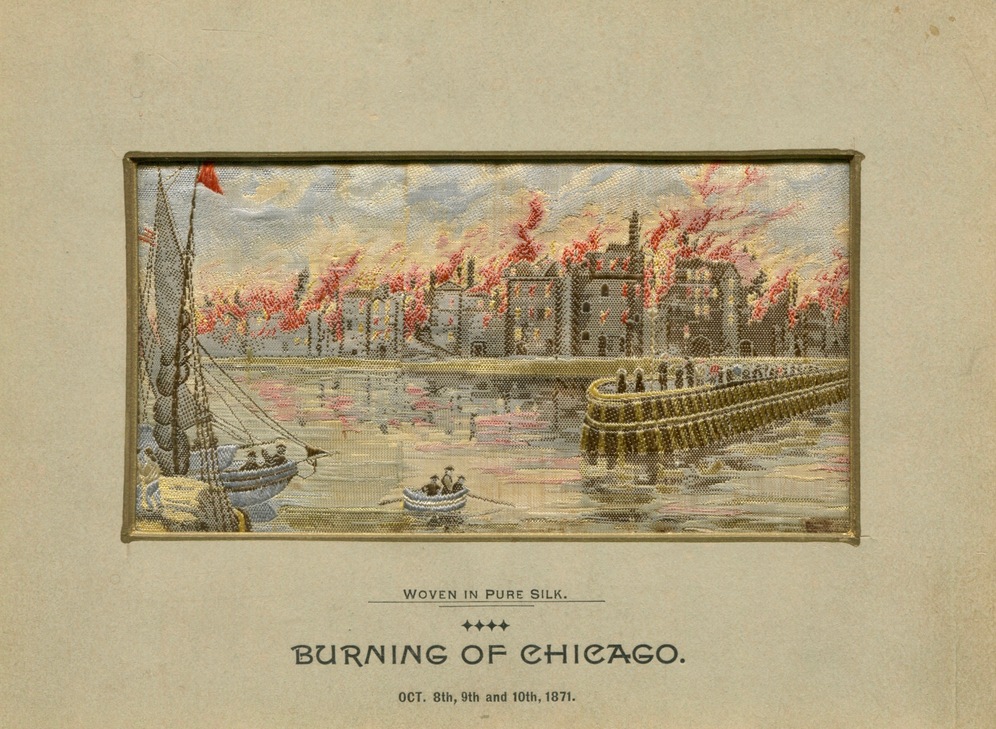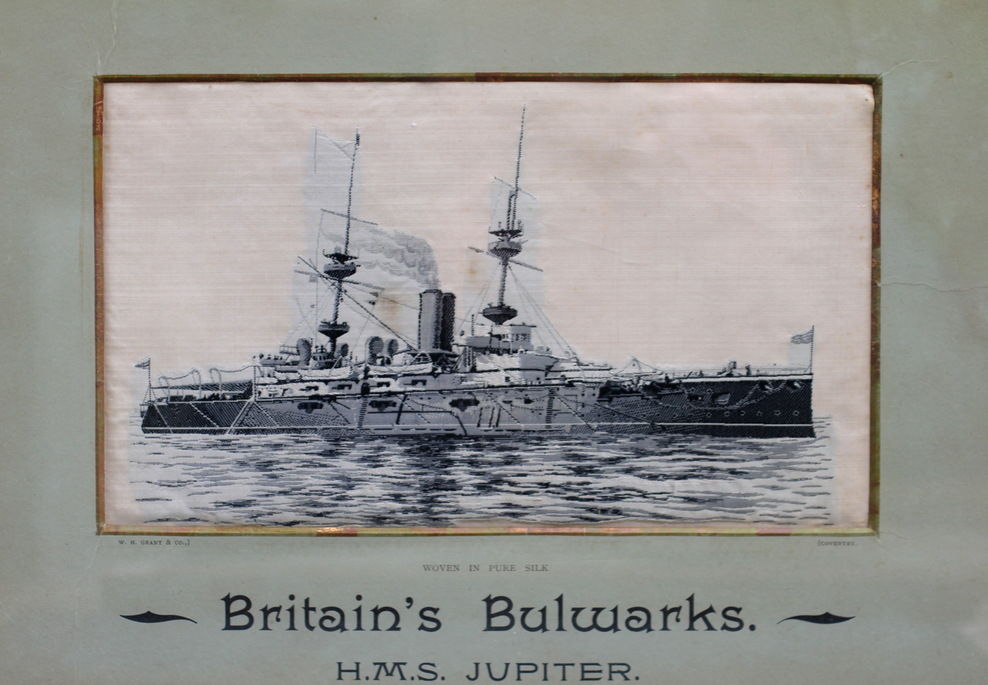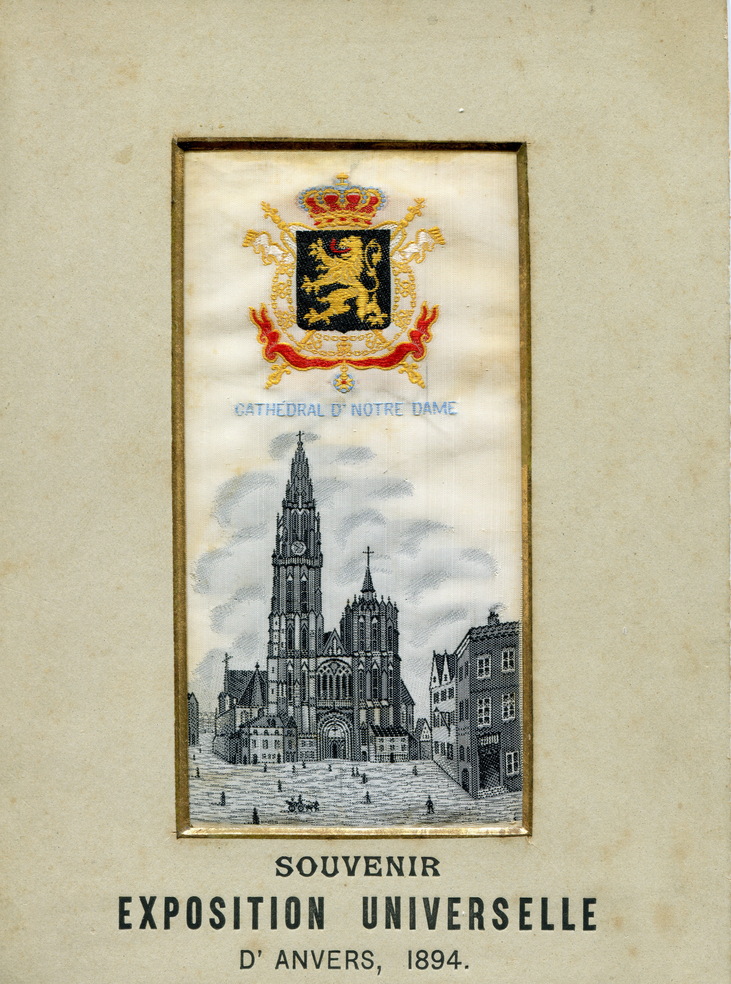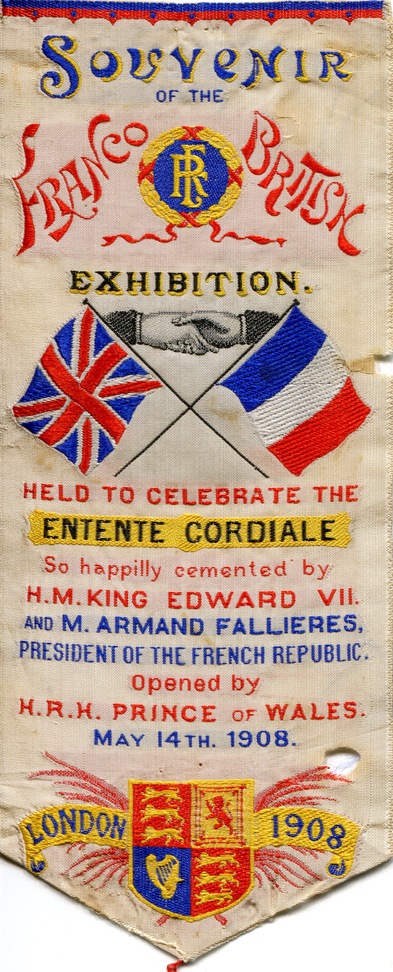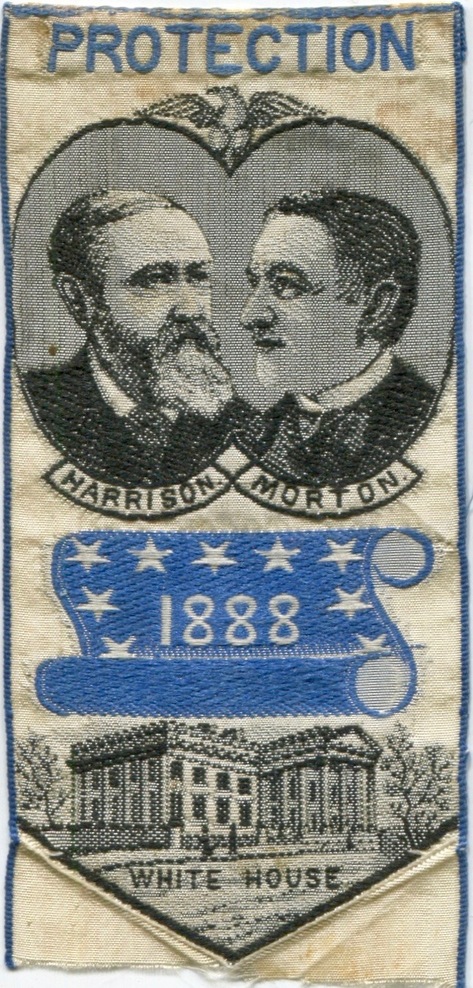 Bookmark & favours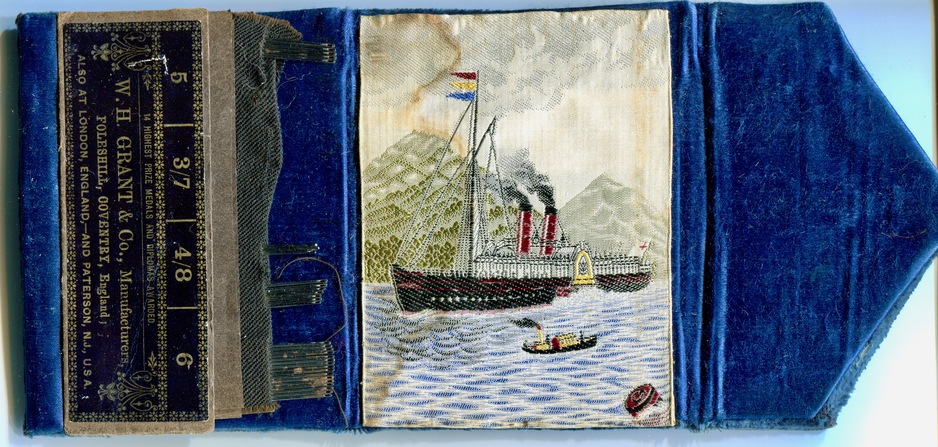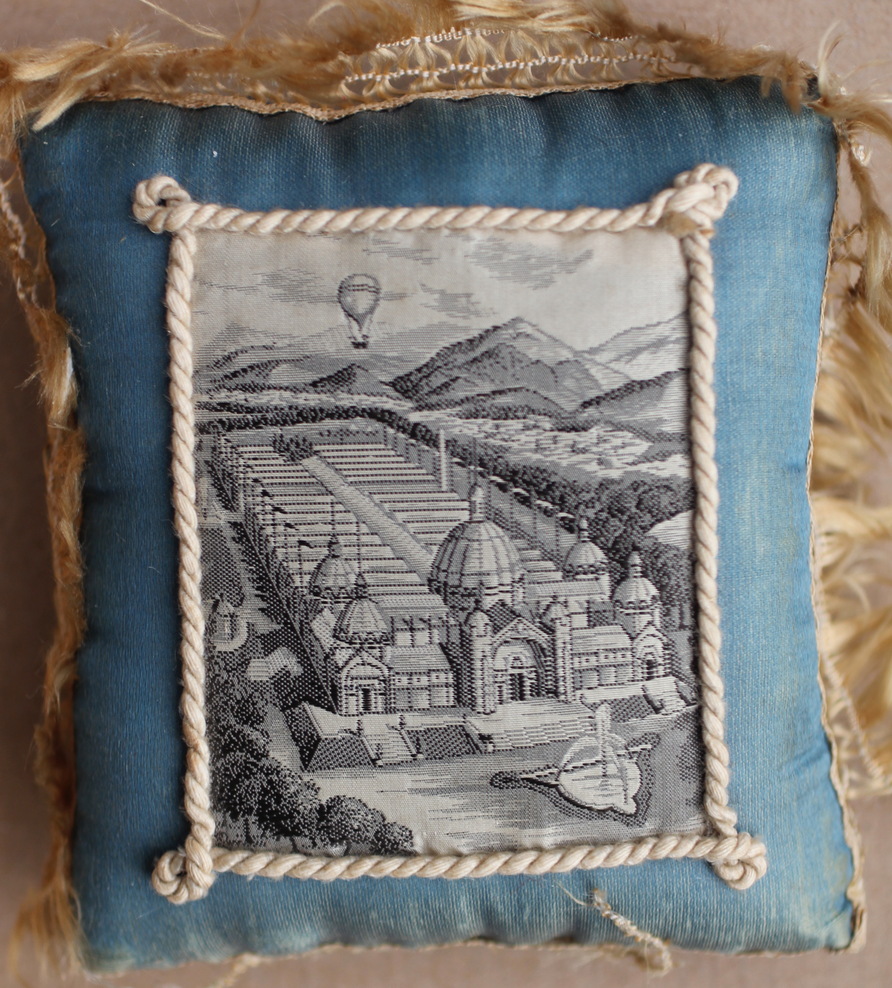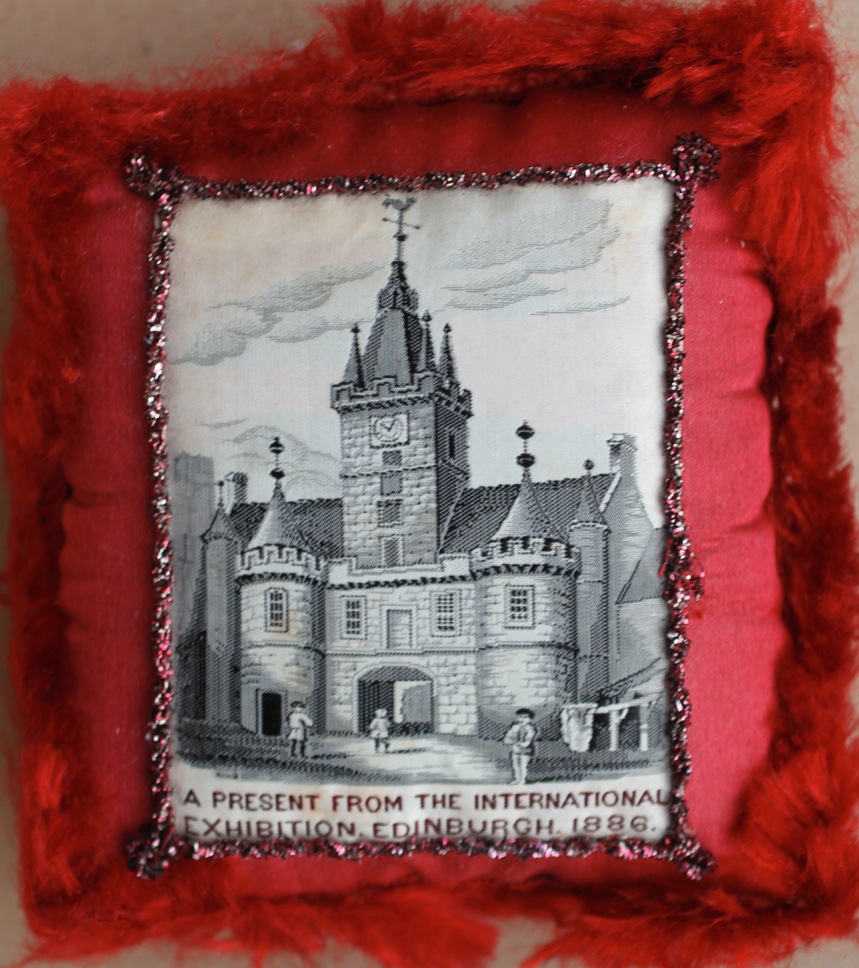 Needle case and pincushions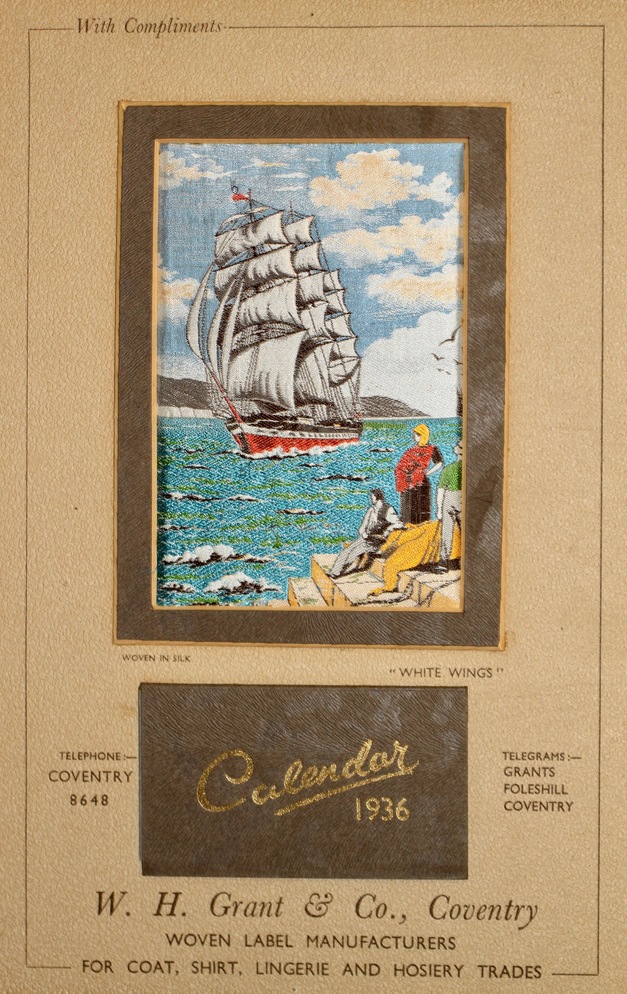 Calendars were made from 1921 to 1961 but only for customers and suppliers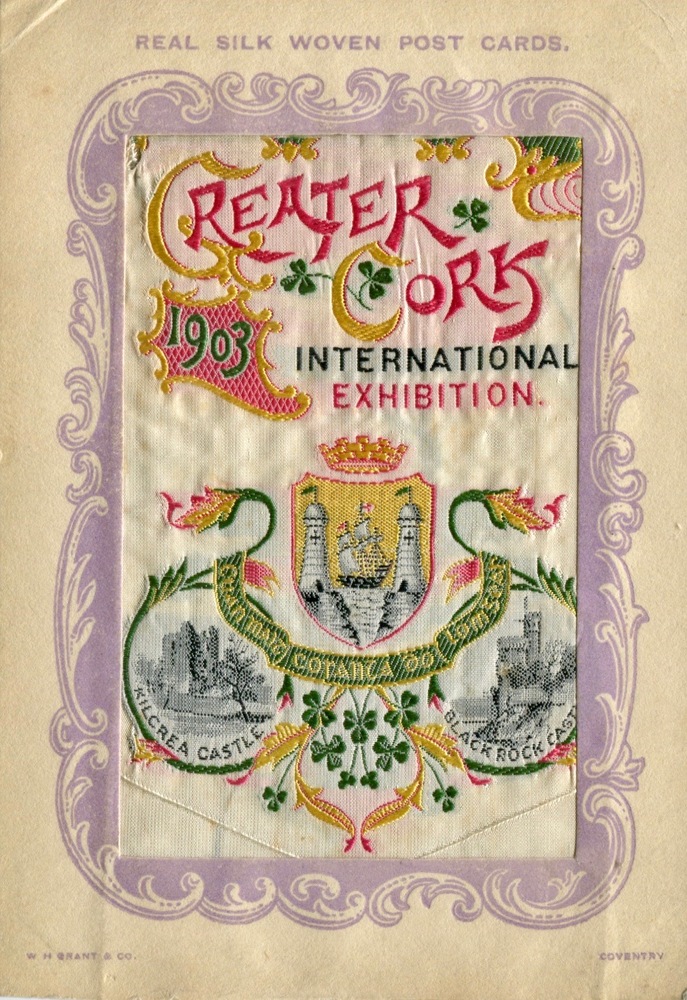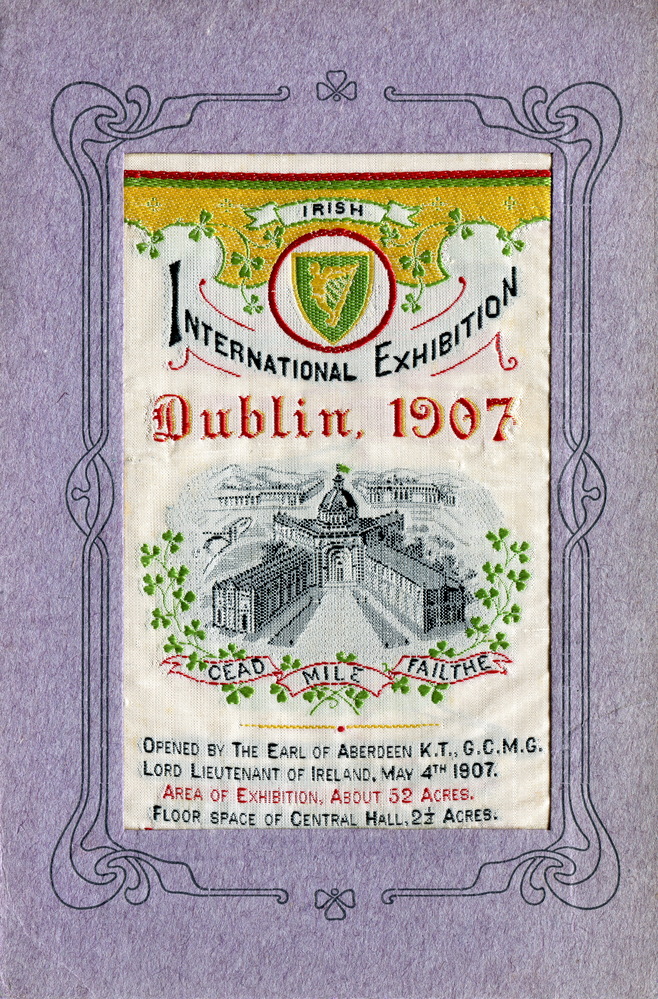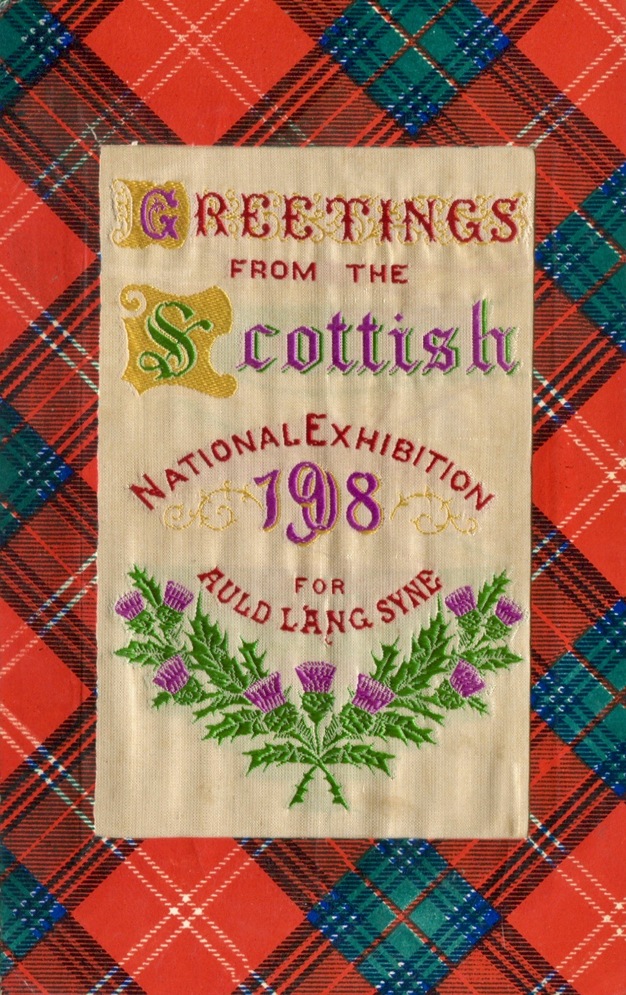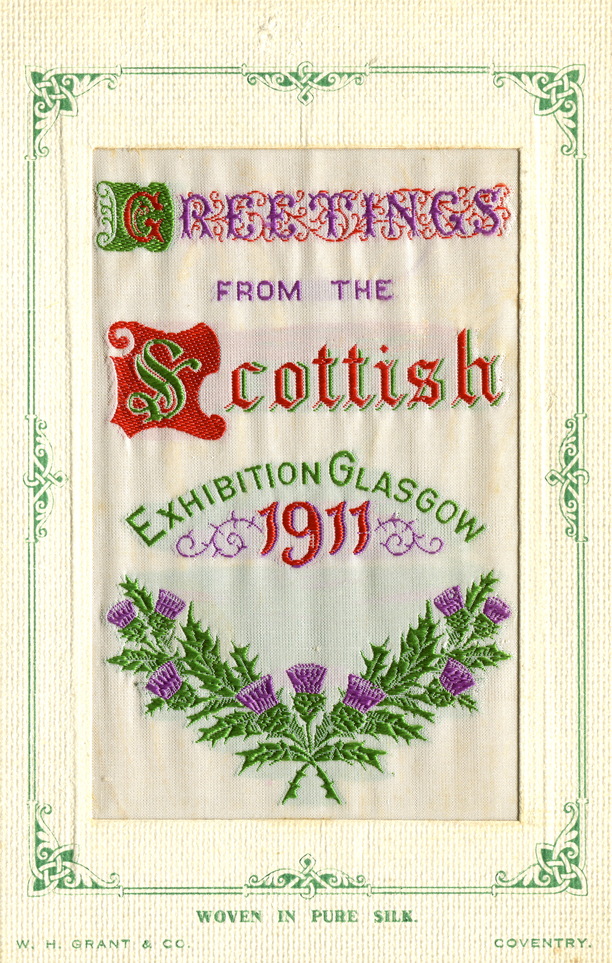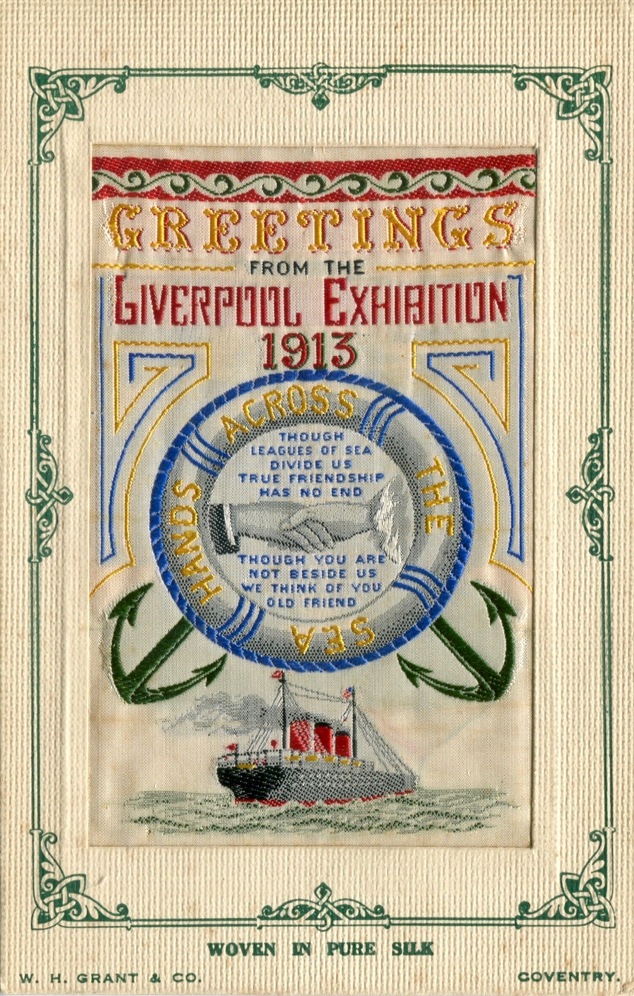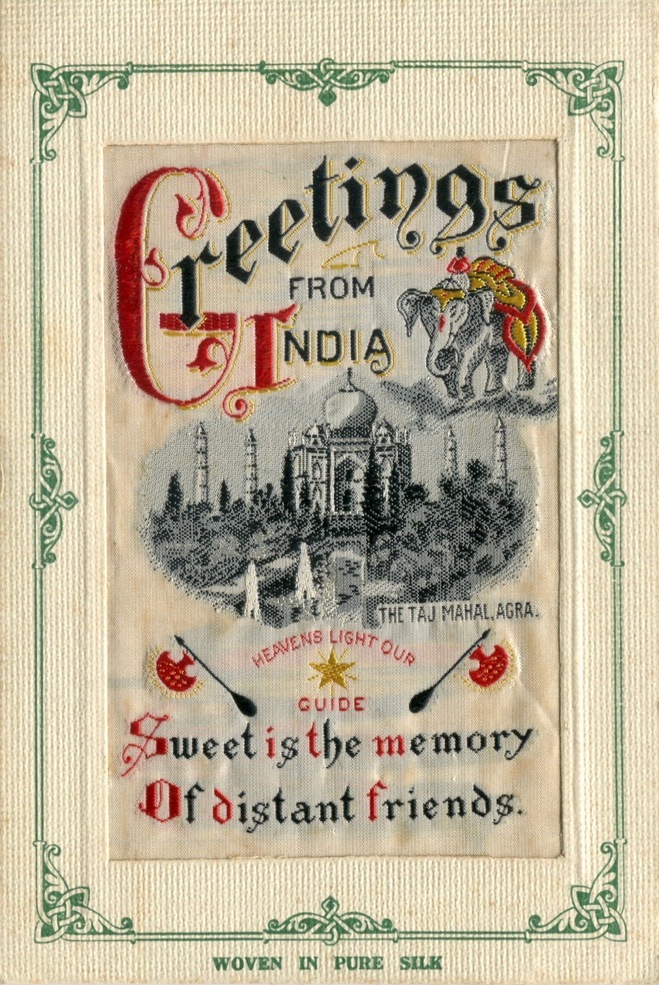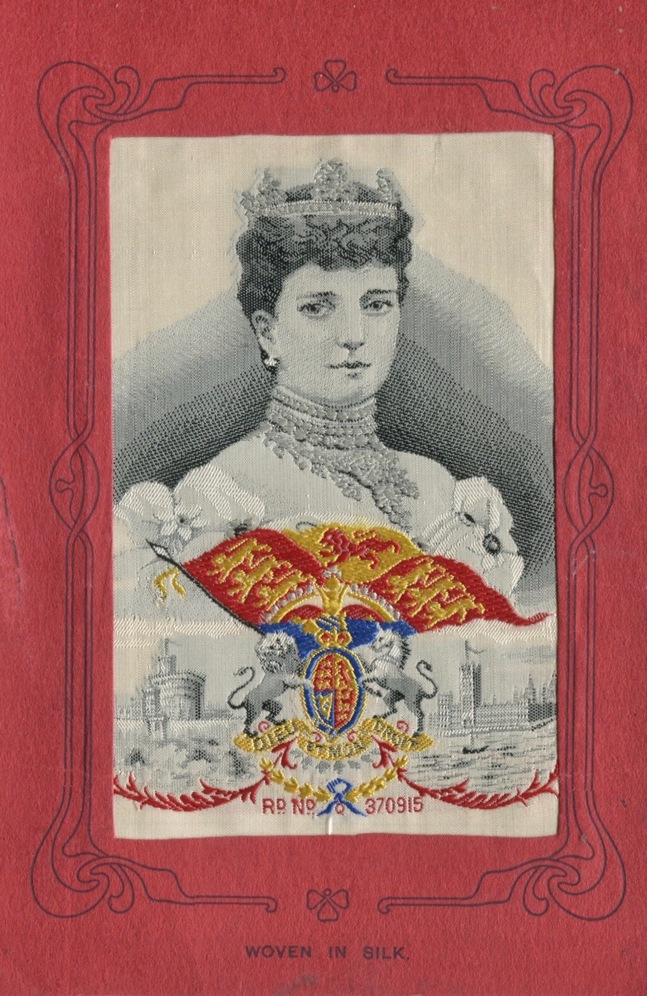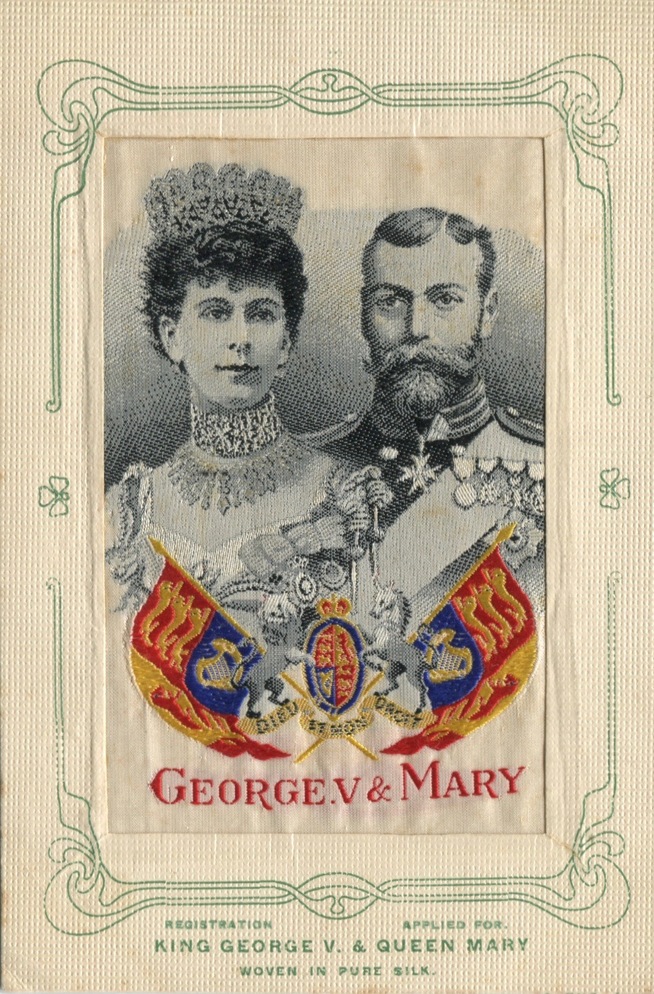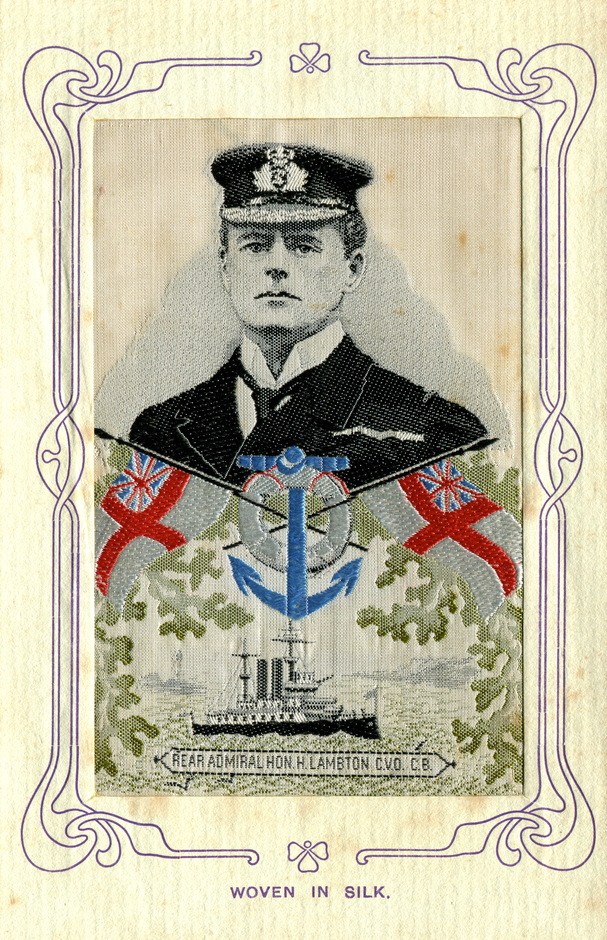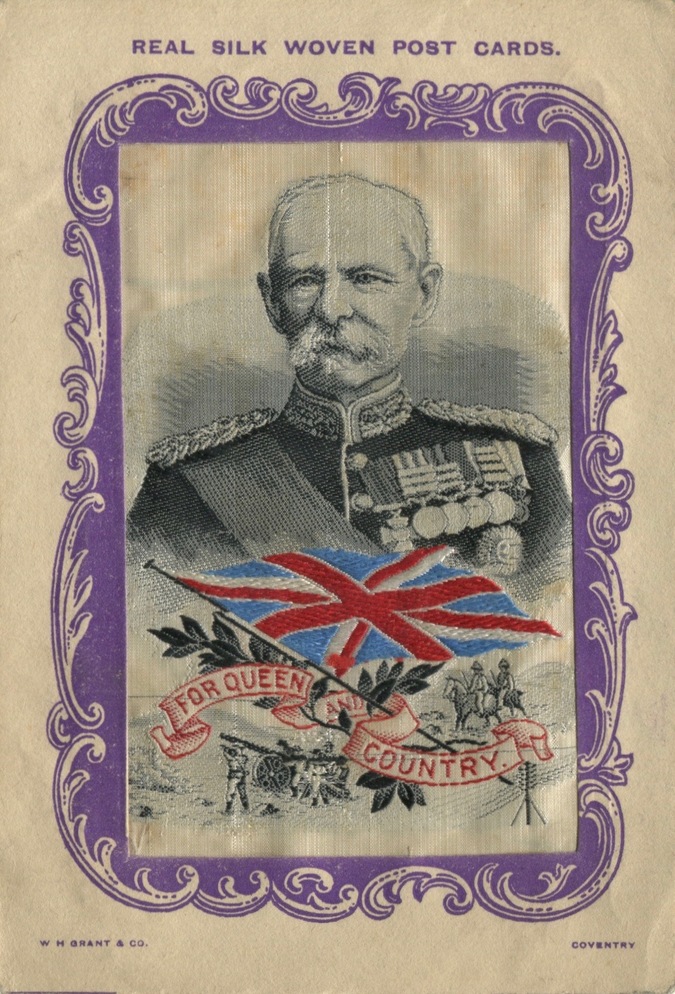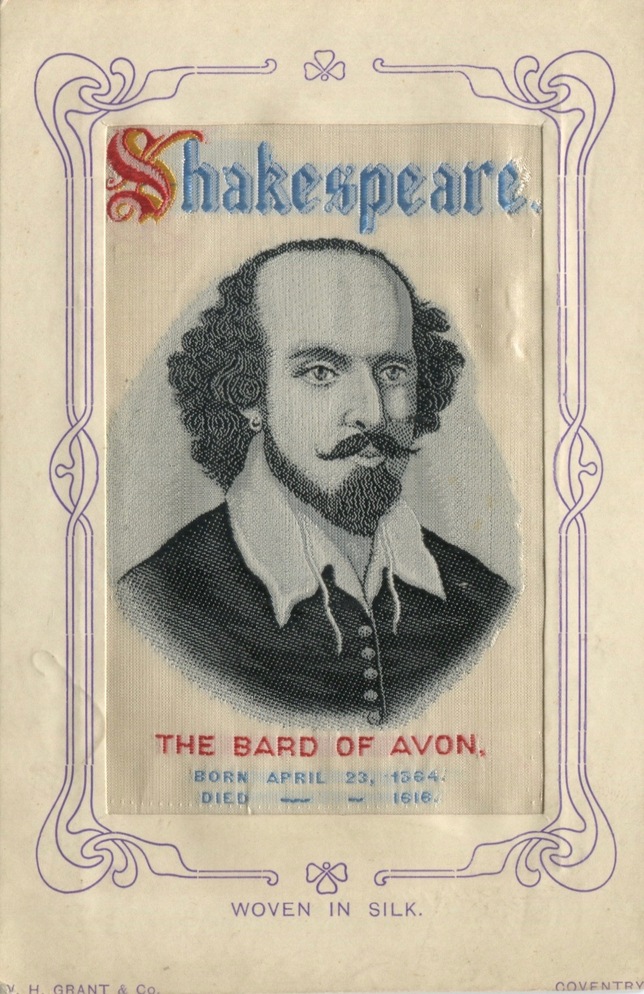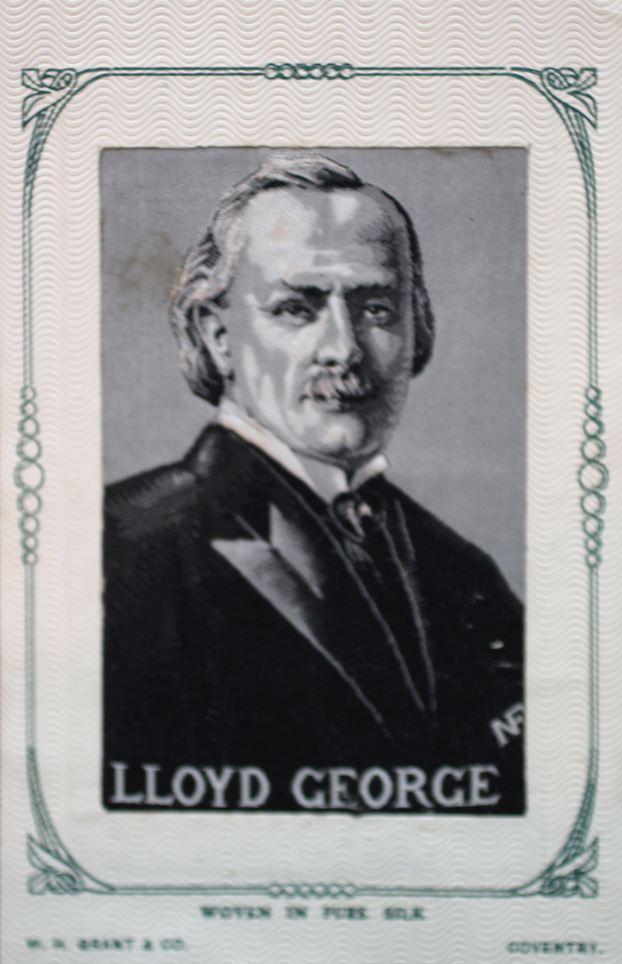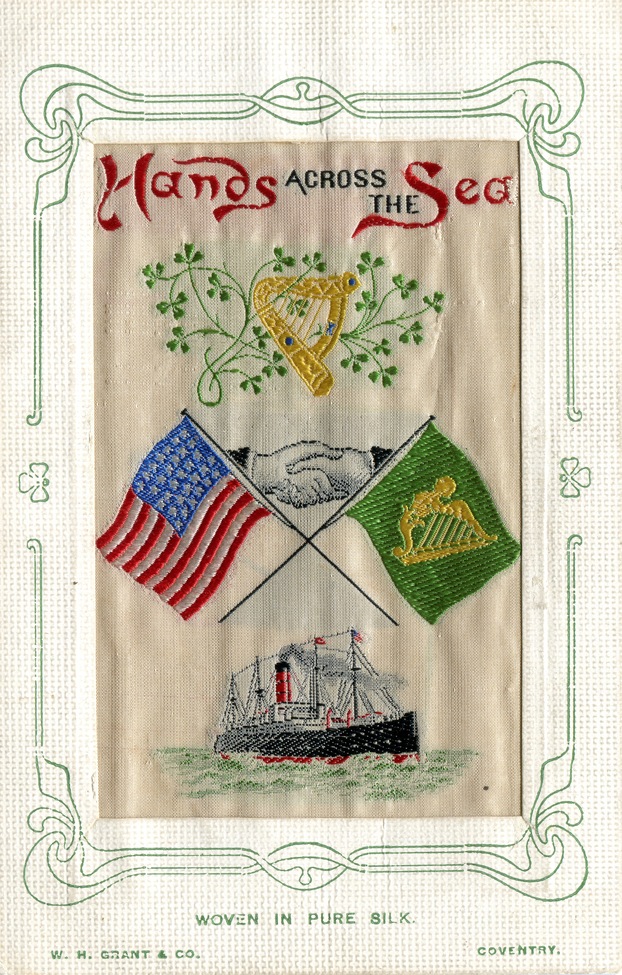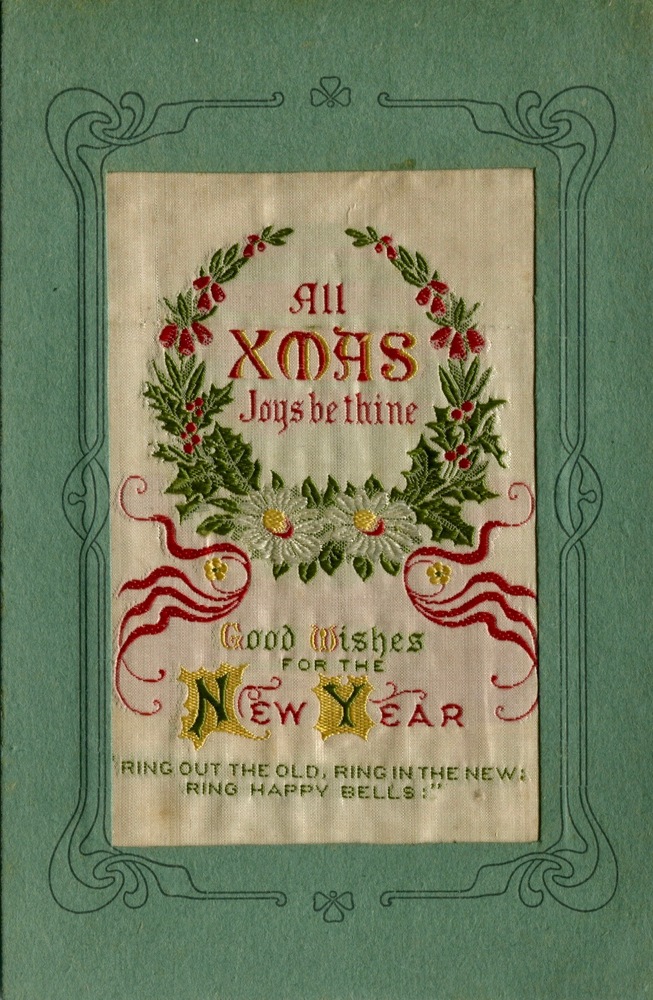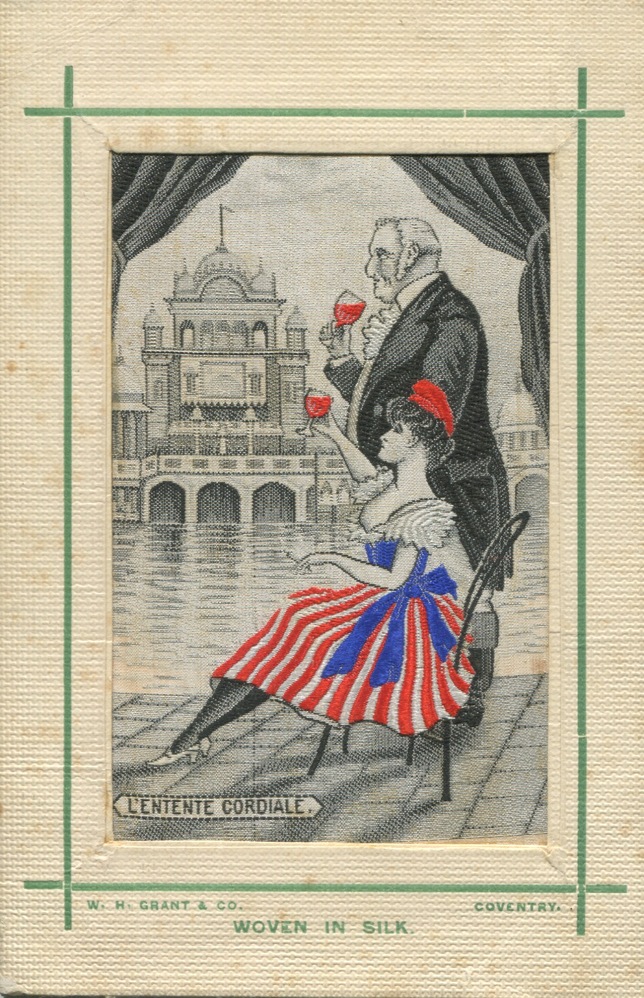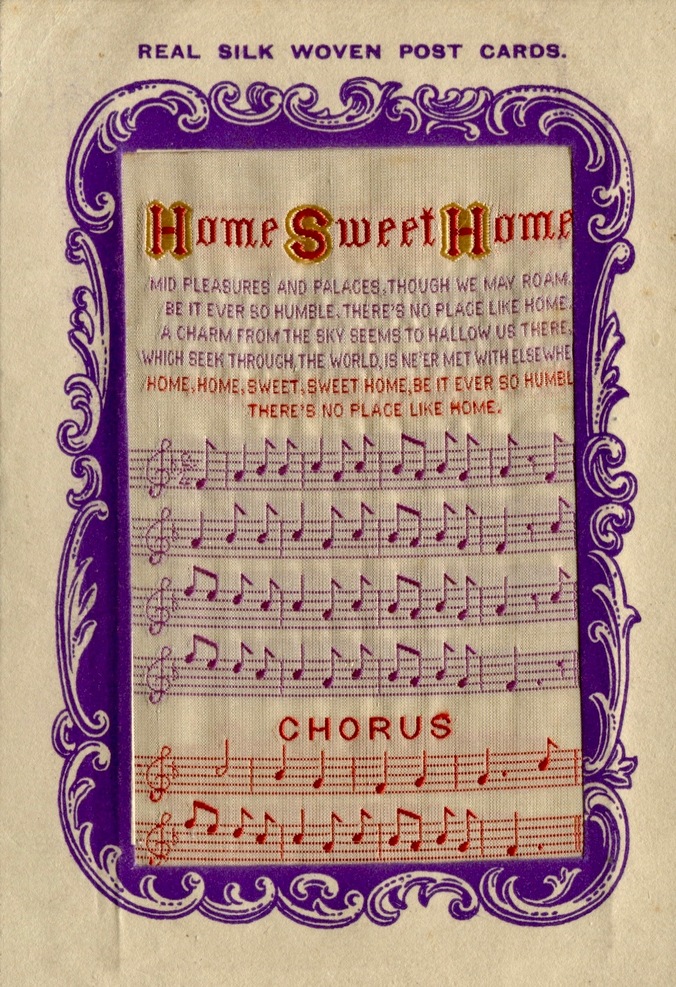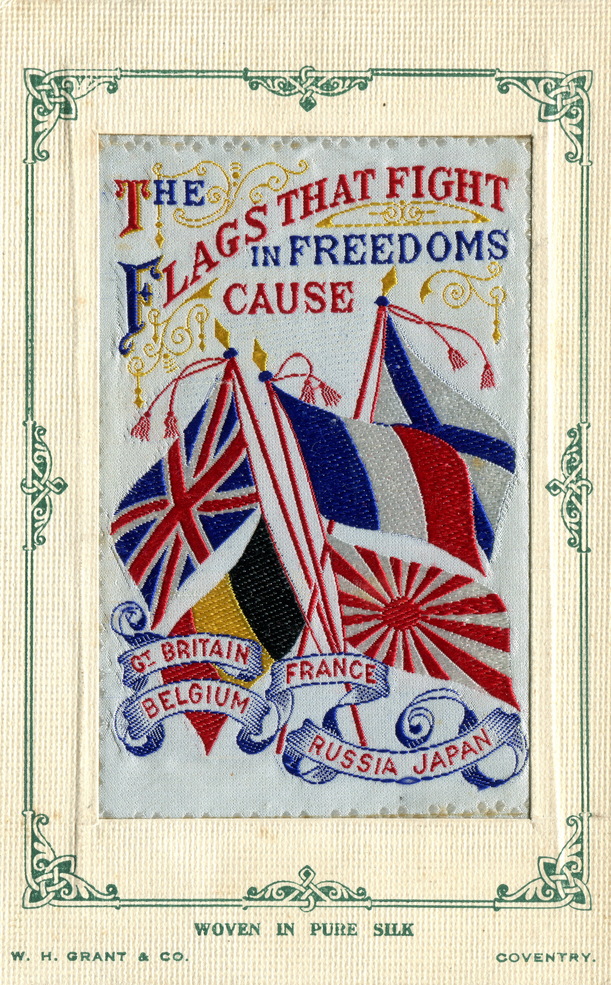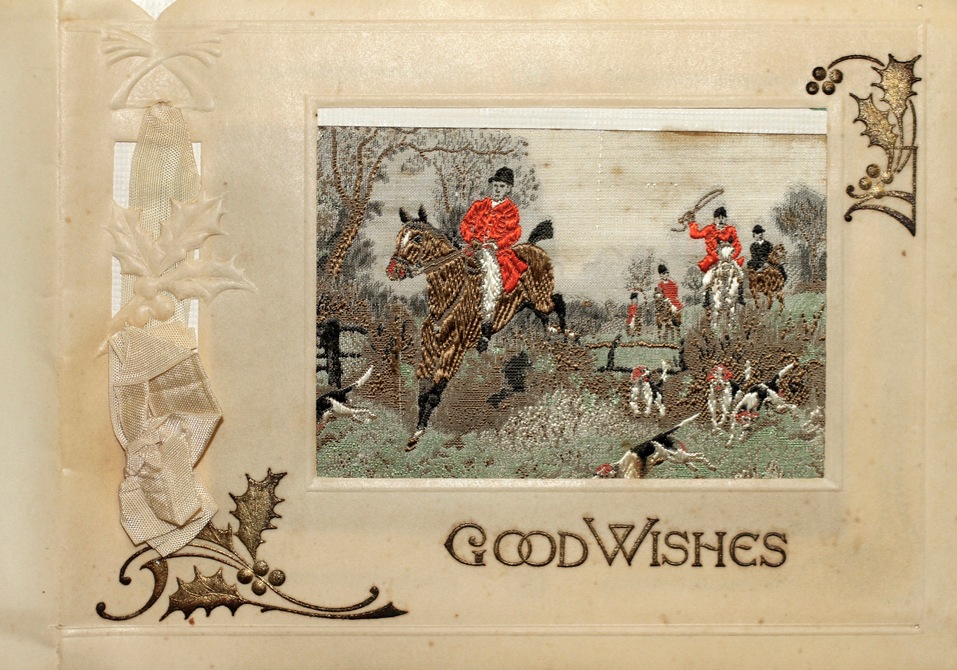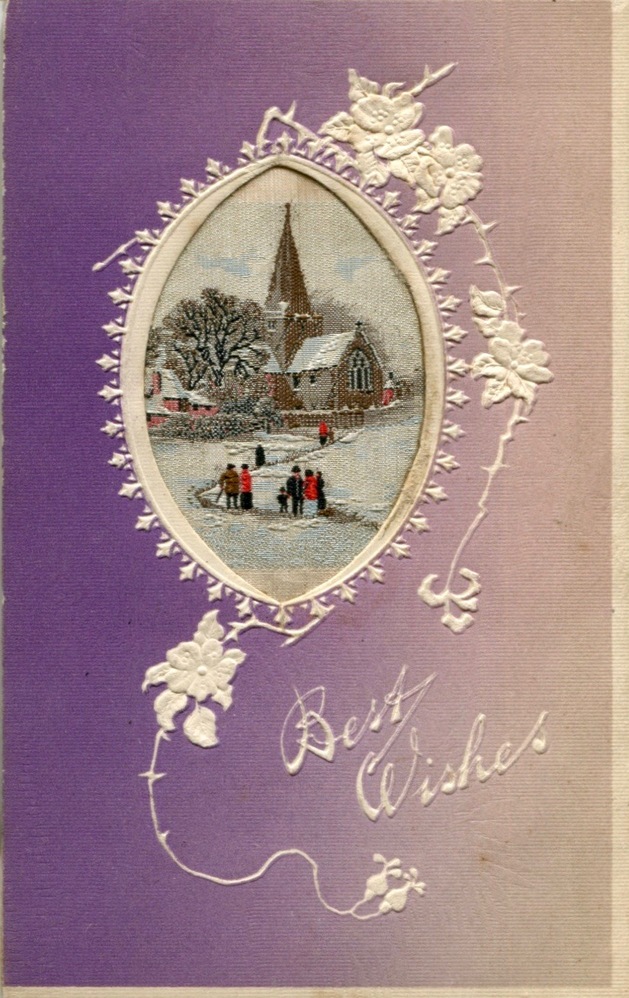 A selection of postcards made by the Grant Company over the 1900-1920 period. Of note is the different types of card mounts. The first of the two opening Christmas cards (above) was made for family members (this card has the printed credit from Joseph Grant).